WORLD CHANGERS TOGETHER
WORLD CHANGING GLASGOW 2025
Principal's introduction
I am delighted to share with you our vision for the next five years of our journey as world changers together.
This strategy is the result of extensive consultation amongst our community, starting in the winter of 2018-19, a time in which the world looked very different. Much has changed in a year, and much will continue to change in ways that we cannot fully predict over the period of this plan. We know that on the domestic stage we will have to adapt, not only to the impact of a pandemic, but also to the consequences of our country's changing relationship with the rest of Europe. Globally, we will have to use the collective strengths of our disciplines to build coalitions, collaborations and partnerships to tackle the major societal challenges brought by increasing inequality, future threats to human health, the rise of technology and automation, and the existential threat of climate change.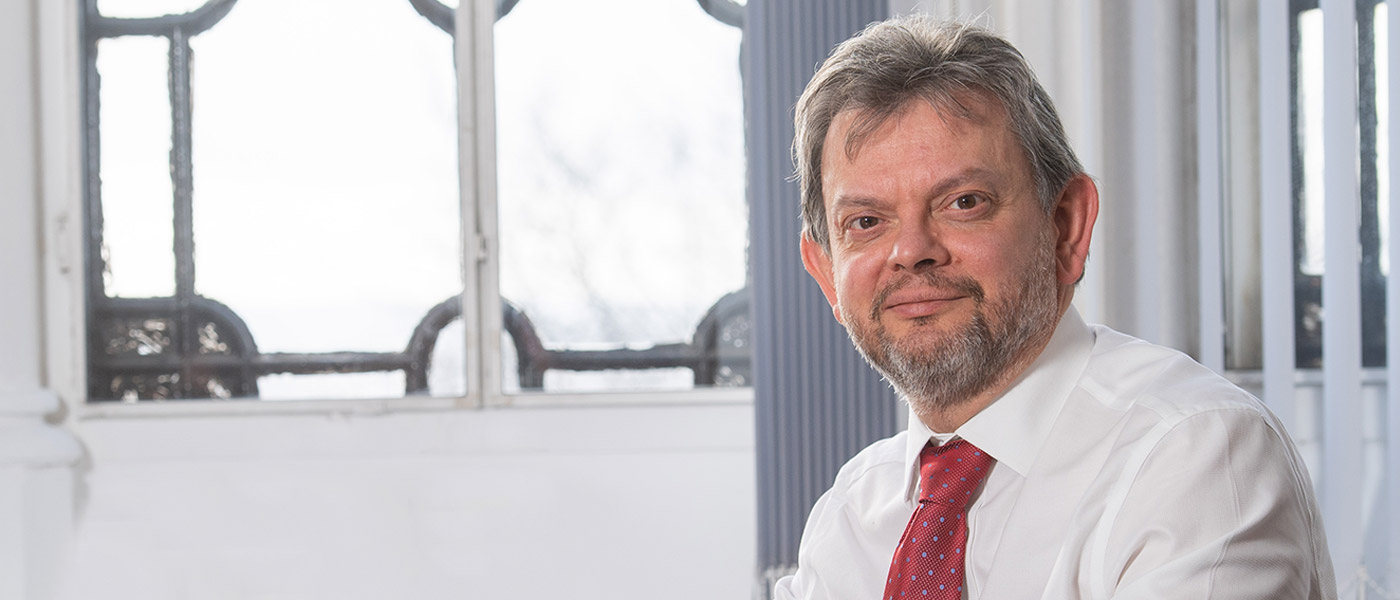 Our vision is of a University characterised by the closeness of its community, the strength of its connections and the incredible potential unleashed by its collaborative spirit. Our response to the pandemic has shown that our University is more than a motto or a crest or even a tower on a hill: it is exceptional people brought together by a shared purpose, shared values and the desire to make a difference.
Together we have met the adversity of recent months with extraordinary dedication, courage and ingenuity, using our collective and diverse skills to support our civic partners and the wider Glasgow community in dealing with the resultant economic and social impacts. Over the next five years, we will build on these strengths and draw on the power of collaboration to make our University synonymous with discoveries, innovations and leadership of global importance, building:
an outstanding student experience that reflects our diverse and internationalised community
a world-class learning environment infused with interdisciplinary learning opportunities
a world-leading research culture in which people and careers will thrive
a resolutely international, innovative and partnership-led approach to changing our world for the better.
The University of Glasgow has left permanent footprints along the trail of history; it is the birthplace of modern economics, the crucible of the scientific and industrial revolution, and the wellspring of pioneers in the struggle for human rights and social justice. But more importantly, it is the home of the world changers of today and tomorrow - and I look forward to us walking the path ahead together.
Professor Sir Anton Muscatelli
Principal and Vice-Chancellor
Our vision is to be The World-Changing University
Our inventions, interventions and innovations have helped to shape the social, cultural and economic prosperity of our city, our country and civilisation itself. We have been changing the world since 1451 - and we're just getting started.
Our purpose is transforming lives through ideas and action
Our teaching inspires our students. Our research inspires the world. Working alongside one another at the forefront of discovery, our staff and students use their developing skills and newfound knowledge to educate, to heal, to fight for justice and equality, to advance global society and to flourish as purposeful individuals with the power to make a difference.
Our mission is to bring a community of world changers together
We seek the finest minds from around the world to join Glasgow's growing international University community. Drawing strength from each other, and inspiration from the people, societies and cities we serve, our diverse body of staff, students and alumni come together as one Glasgow community, driven by a unifying desire to change the world for the better.
The coming strategic period must leave our University better positioned for the challenges of the five years after. Over the past two years, we have consulted extensively with our community and our partners to understand the expected drivers of global change within our sector and our society over the next decade, preparing our path to 2030 and beyond.
Our strategy responds to four major challenges facing higher education and wider society.
Building a sustainable future
The COVID-19 pandemic has given us all a glimpse of the fragilities and interdependencies underlying global society. Now more than ever, it is deeply apparent that our common prosperity depends on humanity's ability to cooperate and address the most pressing problems of our age - including the existential threat posed by climate change.
Over the next strategic period, we will seek to build a better future for humanity through our knowledge and action, using the full spectrum of our multidisciplinary research expertise to address global challenges - advancing the United Nations' Sustainable Development Goals globally while also leading the way locally by changing our day-to-day working practices to become a sector-leading carbon neutral organisation by 2030.
Creating a fairer society
The past decade has been characterised by widening inequality, diminishing prospects and rising populism worldwide. Universities too have suffered from an erosion of public trust in their work and relevance, but our sector's pivotal role in the public and scientific response to the coronavirus pandemic has proven that we can be a powerful force for social good.
Over the next strategic period, we will work to reinforce public trust in universities by actively and empathetically engaging with the needs and challenges of our local and global communities, using our research and outreach activities to promote social inclusivity, wellbeing and social justice, and serving as the anchor institution of an innovation-led response to fostering inclusive economic growth for Glasgow, Scotland and the world.
Reimagining the learning experience
The rapid evolution of technology is poised to disrupt every facet of our society, from the way we connect to one another to the nature of employment itself. This will carry implications for the learning experiences and studying modes that students of the future will expect, as well as the preparation they will need to succeed as future leaders within a changing world.
Over the next strategic period, we will strengthen our digital capabilities to give our students a first-class online experience alongside our physical offering, while also enhancing our curricula and postgraduate development programmes with a new emphasis on the cultivation of digital skills, a global context and a challenge-oriented mindset - preparing our graduates to make a positive impact in a variety of post-graduation destinations.
Diversifying the student body
A truly global university must reflect the society it serves. While our student population is one of the most diverse in the world by nationality, there is still tremendous scope to broaden our reach and impact further by making our University a more inclusive environment, both locally through our leadership of widening participation activities in the greater Glasgow region, but also overseas in emerging markets and online through new models and modes of study, including short-form and upskilling courses for returning learners.
Over the next strategic period, we will bring our signature research-led teaching and innovative learning experiences to a broader and more diverse student body than ever before, broadening our transnational education partnerships, expanding our range of alternative qualifications and diversifying our curriculum to ensure that the Glasgow learning experience evolves in tandem with our international and inclusive student community.
Our strategy: world changers together
As individuals we can achieve the incredible: together we can change the world
In recent years, our outstanding disciplinary breadth and expertise has enabled us to make world-changing advances in fields as diverse as medicine, physics, linguistics, public policy and global development. The key to our success has been consistent: talented staff and students pushing back at the boundaries of knowledge and understanding together.
Our World Changers Together strategy supports the long-term realisation of our vision by recognising the fundamental importance of a culture of open cooperation - not just as colleagues and mentors or students and teachers, but as a community of discovery that reaches beyond its walls and draws inspiration and strength from its connections and partnerships worldwide: excellence that's part of something bigger.
The strategy is articulated across three themes: Community
People centred, globally engaged
Leading with our values and putting our people first
Engaging with our civic mission via our local and global communities
Strengthening our partnerships to amplify our local and global impact Connectivity
Collaboratively minded, digitally enhanced
Creating space to connect through new collaborative and social space on campus
Investing in our digital realm to enhance the staff and student experience
Adopting collaborative technologies for frictionless and flexible work and study Challenges
Solution focused, impact oriented
Embracing challenge-led research to address the needs of global society
Reimagining our curriculum to prepare students for a challenging and changing world
Building a sustainable future through our research, education and actions
World Changers Together will be further operationalised by the associated thematic strategies: