Solution focused, impact oriented
To truly change the world, we need to engage with its most pressing challenges.
We will reach beyond our boundaries and strengthen our international networks and perspective to create real-world impact for industry, employers, governments, and the global citizenry through our work - while also preparing our students to make a positive difference.
Embracing challenge-led research to address the needs of global society
We will:
consolidate the strength of our core disciplines and areas of world-class expertise
invest in major emerging areas of research to create new critical masses of expertise and build the research beacons of tomorrow
augment our translational capabilities and facilities to accelerate real world impact
harness the Advanced Research Centre to develop a new generation of challenge-ready researchers.
Creating environmentally friendly insecticides
Professor Shireen Davies from the Institute of Molecular, Cell & Systems Biology has a vision to become the world-leading provider of peptide-based bioinsecticides to control economically important insect crop pests towards more sustainable agriculture and food security. 
In May 2020, Professor Davies, Professor Julian Dow and others formed the UofG spinout SOLASTA Bio, a specialist green insecticides company which is among the first of its kind globally. This company is built upon a foundation of fundamental research, with significant BBSRC Responsive Mode funding and a major multi-partner European project.
Creating Environmentally Friendly Pesticides
The formation of the company represents the culmination of a four-year translational research journey, taking fundamental research directly into the applied and commercial sphere.
Chemical pesticides have been used for decades to control insect pests that attack food crops and transmit infectious diseases. But this comes at a cost. The toxic substances they contain may harm health and the environment, while some pests can survive and grow resistant to the chemicals. An estimated 500 insect species have developed this ability over the past 50 years, costing US agriculture alone about $10 billion each year.   
The NEUROSTRESSPEP project created chemicals similar to insects' natural peptides, which can now be used to develop 'green' pesticides. These biopesticides target pest insects while protecting beneficial and pollinator species and can potentially be used in agriculture, horticulture and even forestry without causing harm to the environment and consumers. 
The project outcome, together with additional BBSRC funding, produced a scalable discovery and design process with considerable commercial potential in the rapidly growing market for new peptide-based insecticides.  
Professor Davies was awarded a prestigious BBSRC-funded Royal Society of Enterprise Fellowship which enables recipients to develop the commercial potential of their research and hone new business skills.
Find out more
A fight for survival in a warming world
Coral reefs are one of the most vibrant, inspiring and biodiverse environments in the natural world, but they are in grave danger due to global warming. At Glasgow we are exploring pioneering solutions to combat the damaging phenomenon of coral bleaching and help regenerate lost reefs.
"Corals are reaching a point at which they can no longer put up with the stress that we're inflicting on them," says Dr Nick Kamenos, Reader in Global Change in the School of Geographical & Earth Sciences. He is examining coral bleaching events, where corals react to warming seas by becoming stressed, losing their bright colours and turning pale. This could lead to the death of vast areas of reef and have drastic repercussions on the planet such as loss of ocean biodiversity, loss of land and homes due to coastal erosion, increased poverty and even political instability.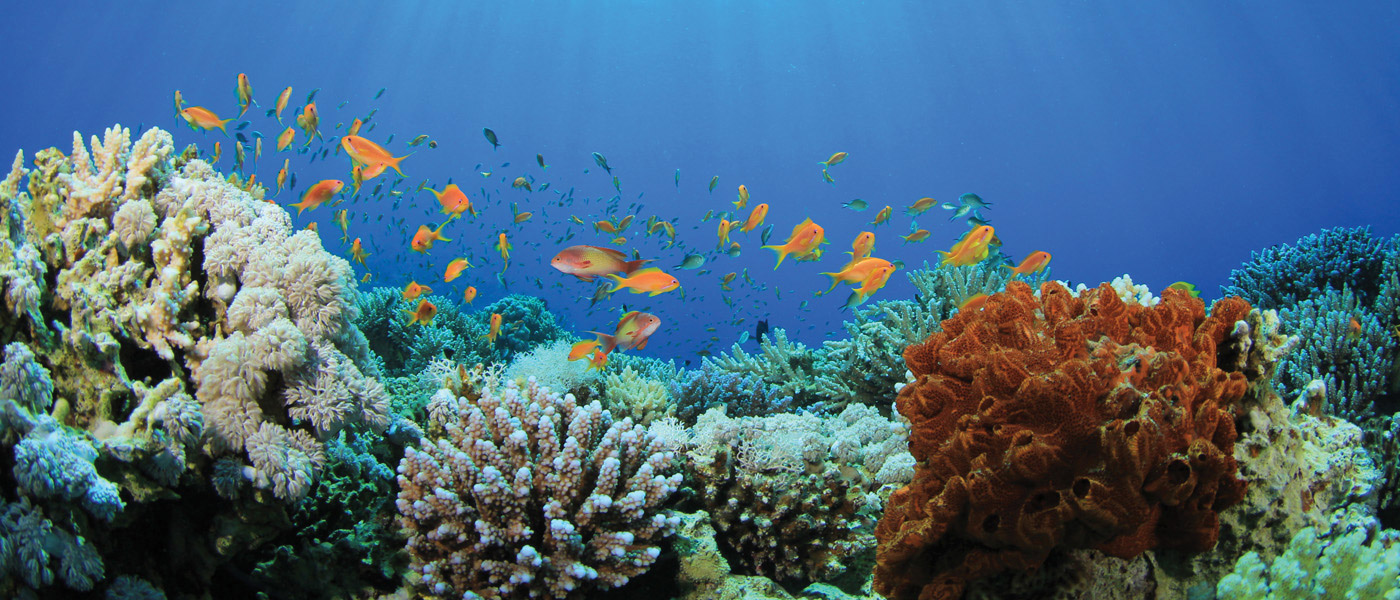 Around 500 million people depend on these beautiful ecosystems for food, livelihood and coastal protection, and they are worth £60 billion each year to the global economy.
Dr Kamenos has created coral bleaching records that stretch back to the 1700s. Why is this so vital? "It's important to have historical records so that we can see, relative to the past, how rapidly the environment is changing at the moment," he says. His research is allowing a deeper understanding of how sensitive corals are to bleaching, and has found that while corals may have survived bleaching events in the past, they are now struggling to cope and the stress placed on them makes them less resilient in the future.
This pioneering work has made it possible to work out whether certain corals, so-called 'super-corals', will be able to survive in warming waters by adapting, and to help them proliferate through a process of transplantation. "Large-scale industrial measures could also be taken," he says, "such as building machines that can extract carbon dioxide. But there are also natural systems that absorb it too, such as forests (on land), and seagrass (under water)."
Half of the world's corals are under threat as never before, and solving the issue requires the wider input and willingness of governments on a global scale. "But really," Dr Kamenos says, "to stop coral bleaching, we need to stop heating the planet. If we can do this, I think there is hope."
Find out more
Reimagining our curriculum to prepare students for a challenging and changing world
We will:
evolve our approach to learning and teaching to support graduate skills development
introduce new interdisciplinary core curriculum content to equip students as global citizens with the skills and challenge-focused mindset necessary to change the world
scale up our distance, online, upskilling and international collaborative course options to meet the needs of a changing global economy and society.
Helping homeless dogs stay healthy
Homelessness is a life plagued by uncertainty and insecurity and a dog can provide much needed companionship to people experiencing hard times. The Trusty Paws clinic has been set up by UofG students to provide care to homeless dogs in Glasgow.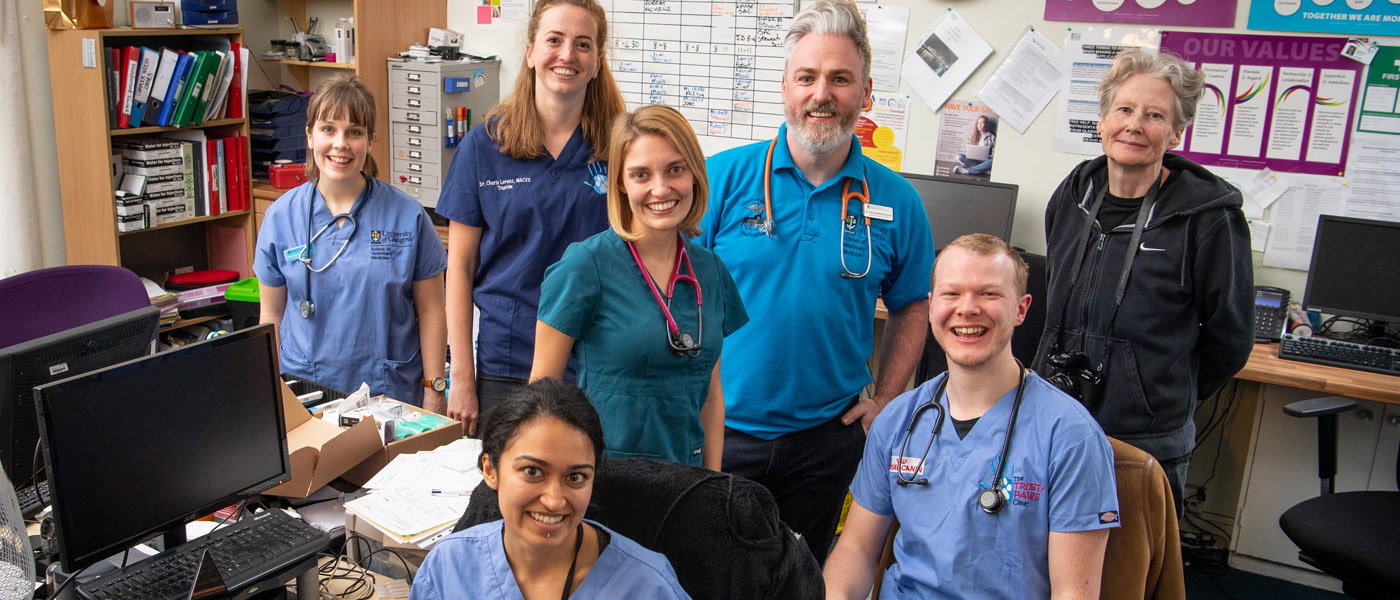 The monthly clinics provided by Trusty Paws give people the opportunity to have regular check-ups for their pets. The team also provide:
vaccinations
microchipping
flea and worming treatment
dog food, blankets and coats
neutering to prevent over-population
referrals for advanced veterinary care.
Local vets from across the city, along with lecturers from the Vet School, volunteer their time to oversee the clinics, allowing the students to gain invaluable practical clinical experience. Paul Eynon, University Lecturer & Clinical Skills Vet, regularly volunteers at Trusty Paws. "Trusty Paws allows our students to practise their skills and apply the knowledge they've gained from teaching, in an authentic environment. The benefits are three-fold: patients and clients are able to access much needed care, the students are able to hone their skills in a safe and supportive environment and I have the privilege of witnessing a snapshot of my students, actually doing what they're working hard towards achieving."
Trusty Paws was founded in 2014 by Ruby Shorrock, a then fourth year UofG Vet student, and since then it has gone from strength to strength, developing a network of students, vet clinics, and charities working together to support homeless people living with their companion animals.
The clinic is supported by Simon Community Scotland, the largest provider of homeless services in Scotland. The partnership enables the Trusty Paws team to care for the dogs, whilst also providing their owners with help and advice from the dedicated staff at the Simon Community Hub.
Find out more
Committed to improving oral health in Glasgow
The Glasgow Oral Health Improvement Student Society (GOHISS), a group of UofG dental students, are committed to educating the people of Glasgow on the importance of oral health and promoting the dental profession as approachable and friendly.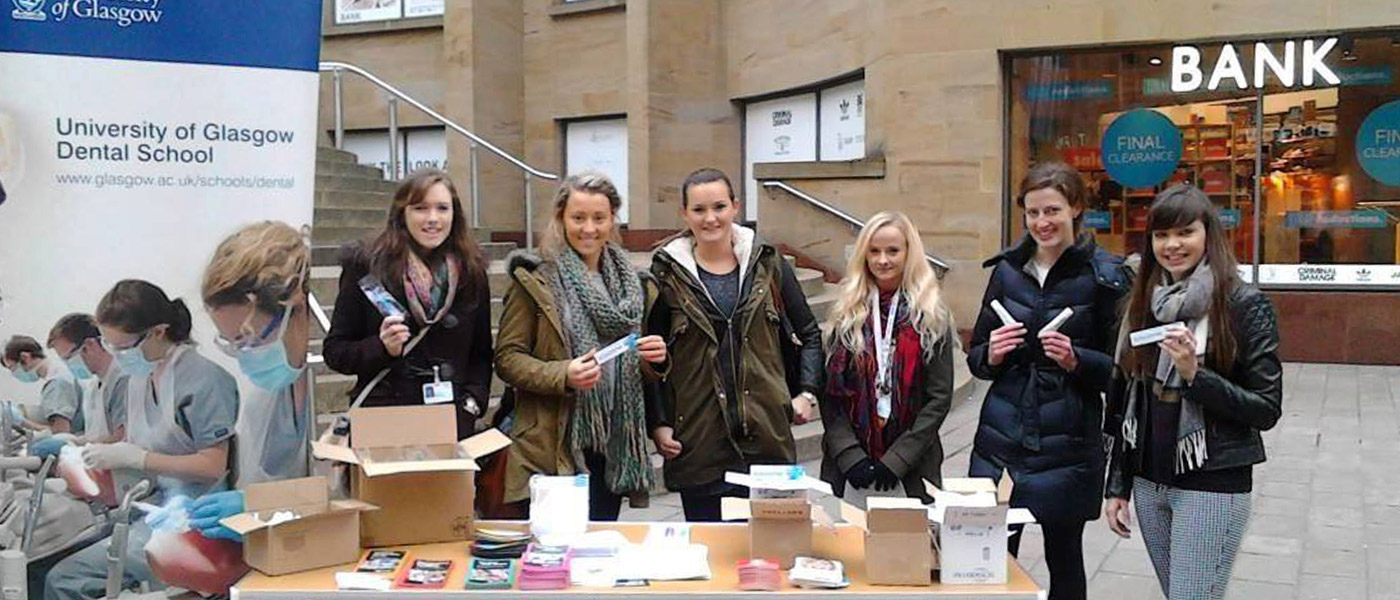 The team are keen to provide support to those in lower income households and supply much needed dental advice, toothbrushes and toothpaste to families. For those in need of treatment but unable to afford it, the society also promotes free dental treatment offered at the Dental School in the city centre.
GOHISS was founded in 2013 by UofG World Changer Claudia Wasige. Claudia was volunteering at a local foodbank when she realised that people could benefit from dental support as an additional service when they came to pick up food. From here, the society has developed to form partnerships with Glasgow City Mission, Everlasting Foodbank and, most recently, Social Bite Cafe, a social enterprise cafe in the city centre.  
 Over the past seven years, GOHISS has maintained its focus on helping poorer communities in Glasgow. "There is a strong link between low socioeconomic status and poor dental health," says Natasha Khan, President of the society. 
To help tackle this problem, the society have regular monthly stalls at foodbanks in Glasgow, where they provide free dental advice and supplies, and help people to find and register with their local dentist. This is an important hurdle which some would not undertake without support, so for the team, hearing that someone has visited the dentist they registered with at the stall makes the work feel truly meaningful. 
Find out more
Building a sustainable future through our research and actions
We will:
actively adopt and advance the United Nations' Sustainable Development Goals
create greener, healthier and more sustainable campuses within our communities
evolve our operations and ways of working to meet our commitment of being a carbon neutral organisation by 2030.
Responding to the climate emergency challenge
Global challenges require a global response and it falls to governments and institutions to lead the way. At UofG we recognise that given the scientific and academic expertise at our disposal, and as a world-changing centre of educational and research excellence, we have a duty to lead from the front.
That is why in 2014 we became the first UK university to commit to fully disinvesting from fossil fuels. Why in 2017, we signed the Sustainable Development Goals Accord, committing us, among other things, to combatting climate change and environmental degradation. And why in May 2019, we became the first Scottish university to declare a climate emergency.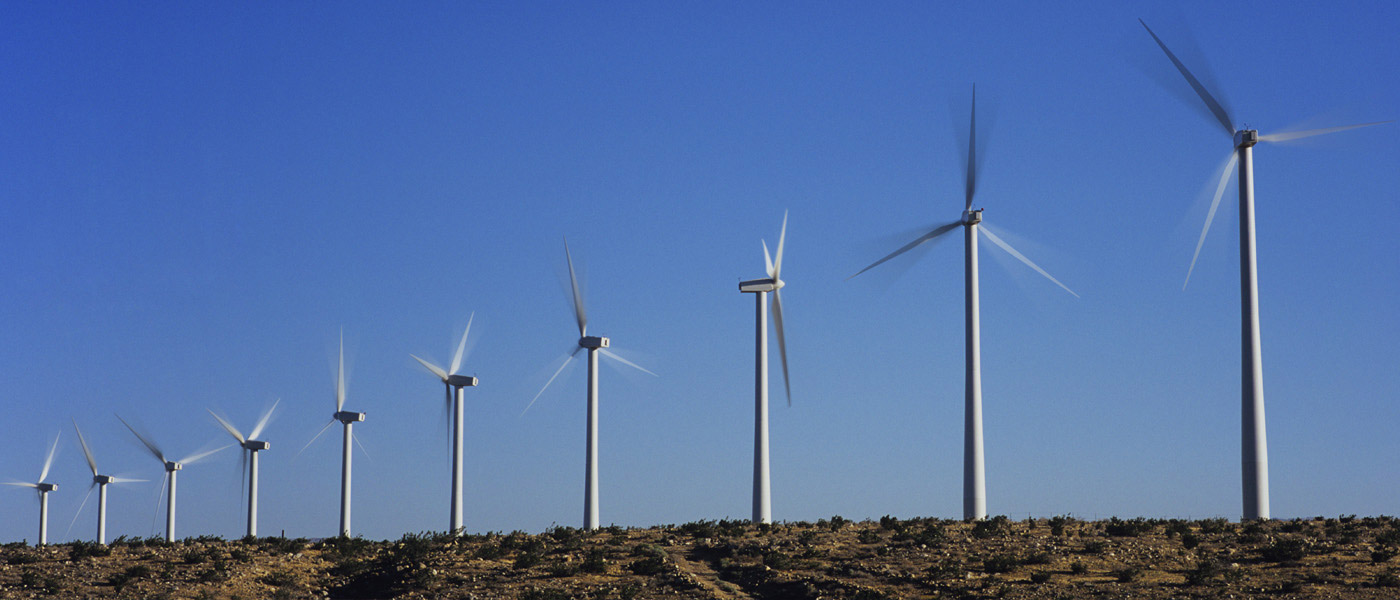 Since then we have launched Glasgow Green, the University's Climate Change Strategy and Action Plan, which commits us to the ambition of achieving carbon neutrality by 2030.
"Our academic and scientific expertise demands that we play a pivotal role in tackling the climate emergency."
Professor Sir Anton Muscatelli, Principal
We understand that meeting this target will be challenging. It will require further concerted action across the University, buy-in from students, staff and our wider community, a review of current practices, including the frequency of international travel, the leveraging of assets such as the Centre for Sustainable Solutions, gold-standard carbon offsetting and significant investment in greening our estate, at a time when resources across higher education are under strain. But it is achievable.
Working in concert with partners from industry, the third sector and local and national government, we are determined to continue to play our part in tackling the environmental crisis, both in terms of reducing our own carbon footprint and by acting as a centre for ideas, initiatives and innovative research which will help accelerate Scotland's transition towards becoming a low-carbon economy, particularly as we build back from the pandemic.
The environmental crisis remains one of the most pressing issues we face. We must all take stock of what we are doing, and what more might be done.
Find out more
Centre will be be part of the solution to climate crisis
In 2020 UofG established the Centre for Sustainable Solutions to respond to the climate emergency and enhance the growing ambition for the University and its community to be part of the solution.
Professor Jaime Toney is the director of the new centre. She is an expert in the science behind climate change, specifically in understanding how recent climate, environmental and ecosystem changes differ to those that the Earth has experienced in the past. "The centre demonstrates our commitment to playing an active role in preventing the Earth's temperature rising above the 1.5˚C threshold defined by the Intergovernmental Panel on Climate Change," she says.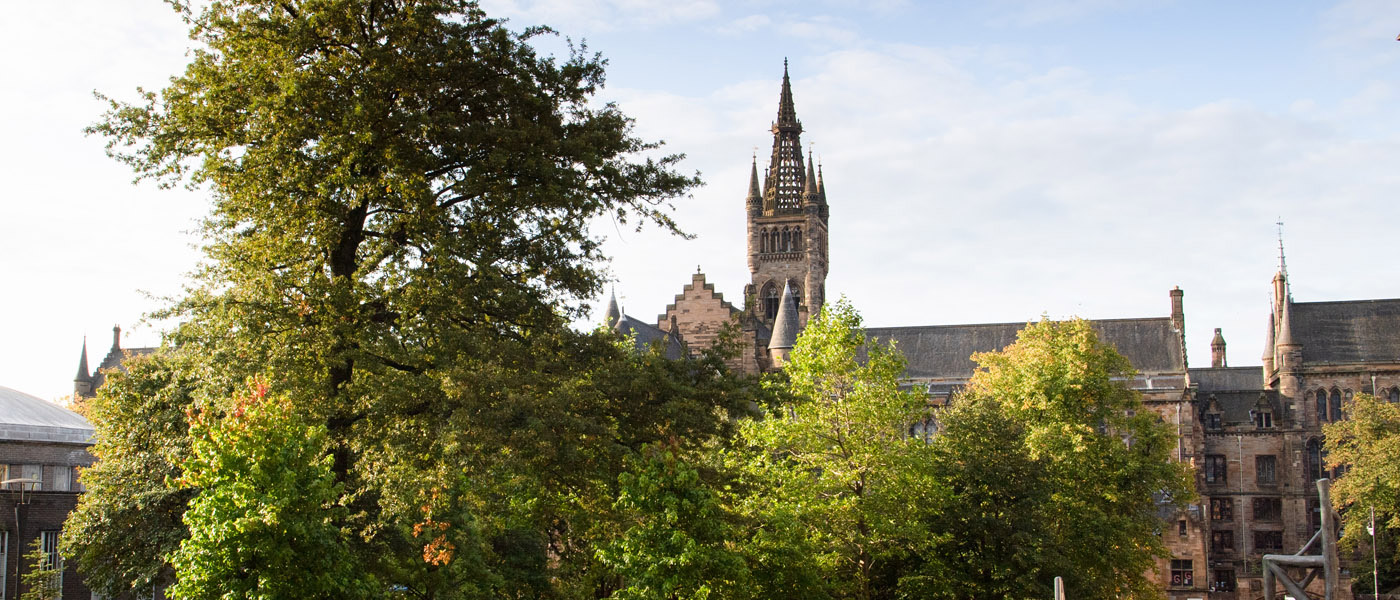 "The climate emergency is the most urgent, complex and life-threatening issue of our time."
Professor Jaime Toney
Jaime recognises that collaboration and interdisciplinary approaches are needed at all levels to make a transition to a sustainable future. "There are social, cultural and geopolitical complexities related to the climate emergency. The only way to manage these challenges is for multiple sectors and disciplines to come together to reduce our reliance on carbon and to support the social implications of that.
"Behaviour, choices and systems must be addressed to enable change, innovation and sustainability. The centre is dedicated to undertaking activities that will enable individuals, communities and organisations to act towards a sustainable future through education, research and partnership."
Find out more