Overview of Postgraduate Study In Philosophy
The Philosophy Subject of the University of Glasgow is committed to maintaining the highest standards of research excellence and an active postgraduate community. There are approximately fifty postgraduate students studying for one of our research or taught postgraduate degrees. The Subject is open and friendly, and staff are freely accessible and supportive. Postgraduate students are encouraged to exchange ideas informally amongst themselves and also with staff. They are encouraged to attend weekly talks by visiting speakers, the Philosophy, Psychology and neuroscience seminars, and workshops and conferences organised within the department. Moreover, they are expected to attend a weekly postgraduate seminarat which postgraduate students give presentations of their work.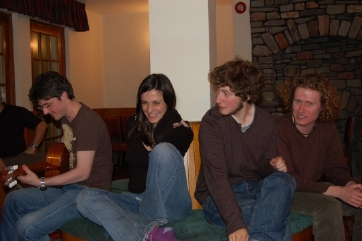 Every year in summer, staff and postgraduates go on the postgraduate reading party usually to the highlands of Scotland. The photo opposite shows some of our students at a reading party. The Subject offers several degrees at the postgraduate level:
These degrees can also be taken part-time. After completing an undergraduate degree the standard route is to take a taught MSc (Masters) degree and then a PhD. Entry requirements for the MLitt in Philosophy (conversion programme) include an honours degree at upper second class (2:1) level (or equivalent) in any subject. For the MSc in Philosophy we require an honours degree in philosophy at upper second class (2:1) level (or equivalent) in analytic philosophy. For the MSc in Philosophy of Mind and Psychology we require an honours degree in a relevant subject at upper second class (2:1) level (or equivalent). Entry onto the PhD requires, in addition, good results at the taught master's level.
Our department's teaching and research covers a broad area of analytic philosophy. In particular, we have research strengths in:
Philosophy of Mind and Perception


Professor Alan Weir (Emeritus)
Philosophy of Logic and Mathematics

Professor Alan Weir (Emeritus)
Philosophy of Language


Professor Alan Weir( Emeritus)
History of Philosophy, including History of Analytic Philosophy
The Subject hosts a leading international centre for research in the philosophy of mind, the Centre for the Study of Perceptual Experience, as well as the Forum for Quine and the History of Analytic Philosophy along with many externally funded events in (among other areas) epistemology, ethics and political philosophy, metaphysics, logic and language.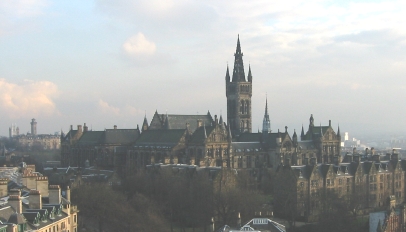 There are good study facilities within the department and the University Library is very well stocked in philosophy, it also provides superb access to online journals and books. There is a departmental common room, a Mature Students Association and a Graduate Research Club that offers the opportunity to meet and chat in an informal setting.