Related Links
Burns Choral Settings
from Schumann to MacMillan
We are happy to announce the launching of a new interactive web resource!
This website is one of the outcomes of the project 'Robert Burns Choral Setting: from Schumann to MacMillan', supported by the Centre for Robert Burns Studies and the University of Glasgow Chancellor's Fund.
CRBS and the Chapel Choir at Glasgow University have been involved in the realisation of this project since summer 2013. Dr Kirsteen McCue (co-director of CRBS) and James Grossmith (Director of Chapel Music) have collaborated in selecting a number of choral settings of works by Robert Burns which composers from a variety of European countries have produced since the early nineteenth century. The Research Assistant for the project was Dr Vivien Williams.
The Chapel Choir has recorded performances of the selected choral settings of Burns' song for streaming, and this interactive website provides information about each of the pieces and their composers. On the 30th January 2014 the Chapel Choir also performed a selection of these settings as part of the Glasgow University Lunchtime concert series.
This project resulted from a chapter for a forthcoming book entitled The Reception of Robert Burns in Europe, ed. by Murray Pittock and due to be published later in 2014. Dr McCue and the University former Professor of Music Marjorie Rycroft co-wrote the chapter 'The Reception of Robert Burns in Music', which explored a variety of different musical responses to Burns' texts.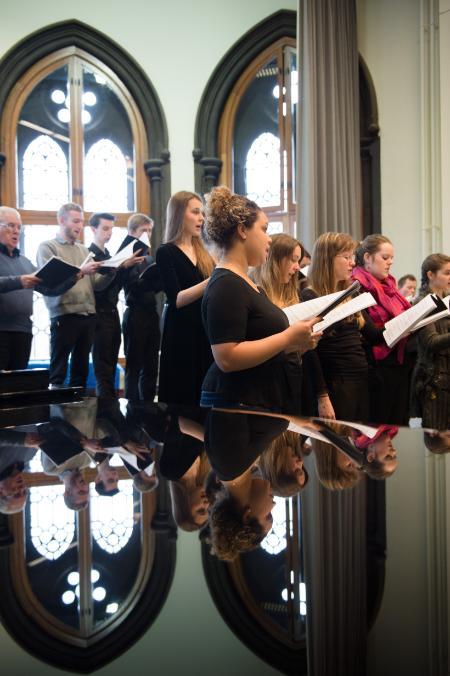 Related Links