The Burns Supper in History and Today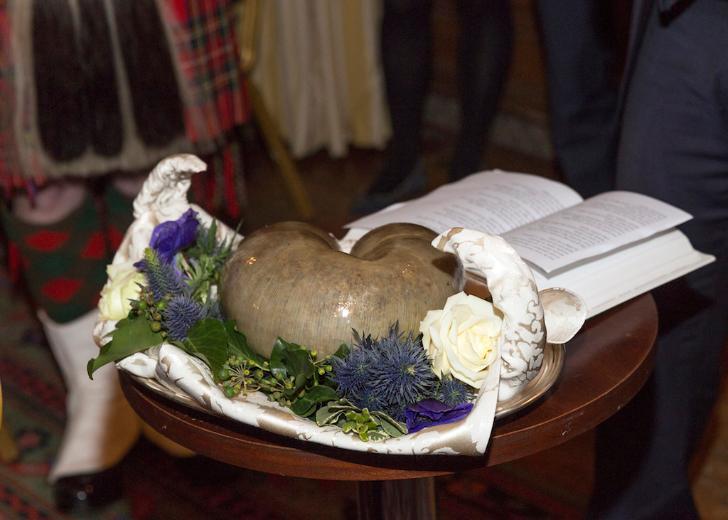 © Creative Commons
Principal Investigator: Prof Gerard Carruthers (University of Glasgow)
Co-Investigator: Dr Rhona Brown (University of Glasgow)
Research assistant: Dr Paul Malgrati (University of Glasgow)
Steering Committee: Prof Murray Pittock (University of Glasgow), Dr Clark McGinn (University of Glasgow), Mrs Aine Allardyce (University of Glasgow Communications), Mr Peter Aitchison (University of Glasgow Communications)
Generously funded by Frank and Susan Shaw of Atlanta (USA)
Over the past 220 years, the Burns Supper has become the quintessential festival of Scottish culture, identity, and gastronomy. Who would have thought, back in 1801 as nine admirers of Robert Burns held a private memorial dinner at the poet's birthplace, one day Burns Night would bring together more than 9 million annual attendees all around the globe? Today, Burns Suppers take place across the five continents, and from Mexico to Ghana, Azerbaijan, Mongolia, New Zealand, Antarctica, and the North Pole. Such an impressive, international phenomenon deserves the full attention of contemporary Burns scholars.
In February 2020, the Centre for Robert Burns Studies launched a two-year research project, under the direction of Prof. Gerard Carruthers, to investigate the past and present developments of Burns Suppers around the world.
This venture is twofold.
Firstly, it aims to complement the existing scholarship about Burns Suppers —a blossoming field of research, recently enriched by Dr Clark McGinn's thesis, completed at CRBS in 2016, and published by Luath in 2019, under the title: The Burns Supper: A Comprehensive History.
Supplementing McGinn's history, the project's main research output is an interactive map of contemporary Burns Suppers. Released in January 2021, this map compiles the broadest, most detailed record of contemporary Burns Night activities ever made to this day, featuring more than 2,500 contemporary Burns Suppers and Burns Night events, across the 6 continents and nearly 150 countries.
Later in 2021, CRBS's map will be seconded by a special Burns Supper edition of the new, peer-reviewed Burns Chronicle. This unique issue, guest-edited by Dr Paul Malgrati —research assistant on the project— will feature works by key researchers in the field.
Secondly, another key aspect of the project aims to engage with the wider, international community of Burns Supper hosts and guests by organising several events, in 2021, for the 220th anniversary of the first Burns Supper (this short video narrates the story of this original supper). In January 2021, CRBS and the University of Glasgow are inviting Burnsians, Scotophiles, and GU alumni, from all over the world, to share at least one picture of their supper on social media with the hashtag #VirtualBurnsNight. This online event, celebrating Burns's birthday worldwide despite the ongoing COVID-19 pandemic, will accompany many dozens of innovative, virtual suppers, hosted by dedicated Burnsians from Hawaii and Ottawa to London and Edinburgh. A list of virtual suppers taking place in 2021 is also available on this page.
'The Burns Supper in History and Today' is an ongoing research project. Further plans and events will be announced shortly after Burns Night 2021. Watch this space for more details.