Kelvin Centre Open Day 2022
Staff and students at the Centre were delighted to host a range of guests during our recent Open Day on 13 May 2022. Given the covid-enforced cancellations of the previous two years, it was a pleasure to welcome friends old and new to our new home at the Kelvin Hall.
Students from each of our Masters programmes participated to showcase their work across an exciting range of projects in textile conservation, technical art history, and dress and textile history.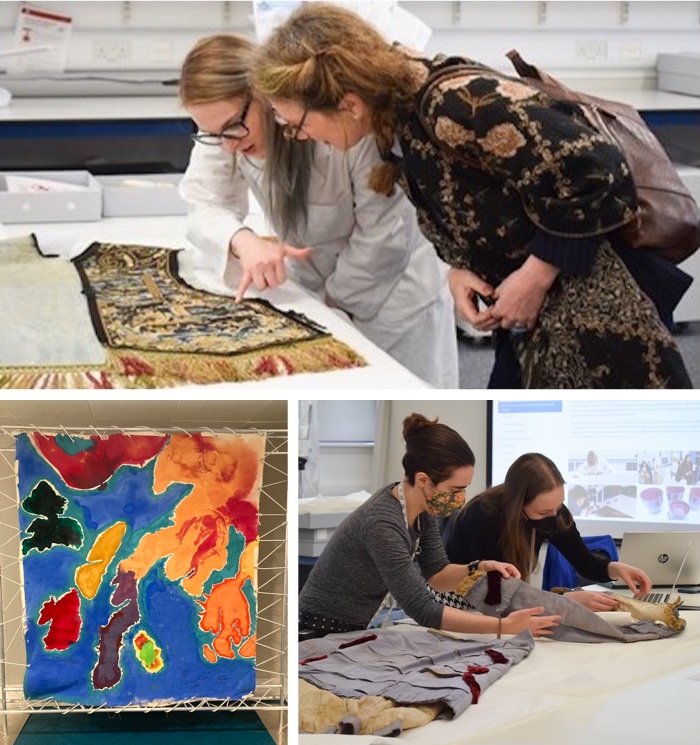 Visitors to our Open Day included sponsors, project collaborators, artists/designers, and museum professionals. We are grateful for the opportunity through this event to acknowledge the generous support received by our students from these and other partners.
---
First published: 12 June 2022