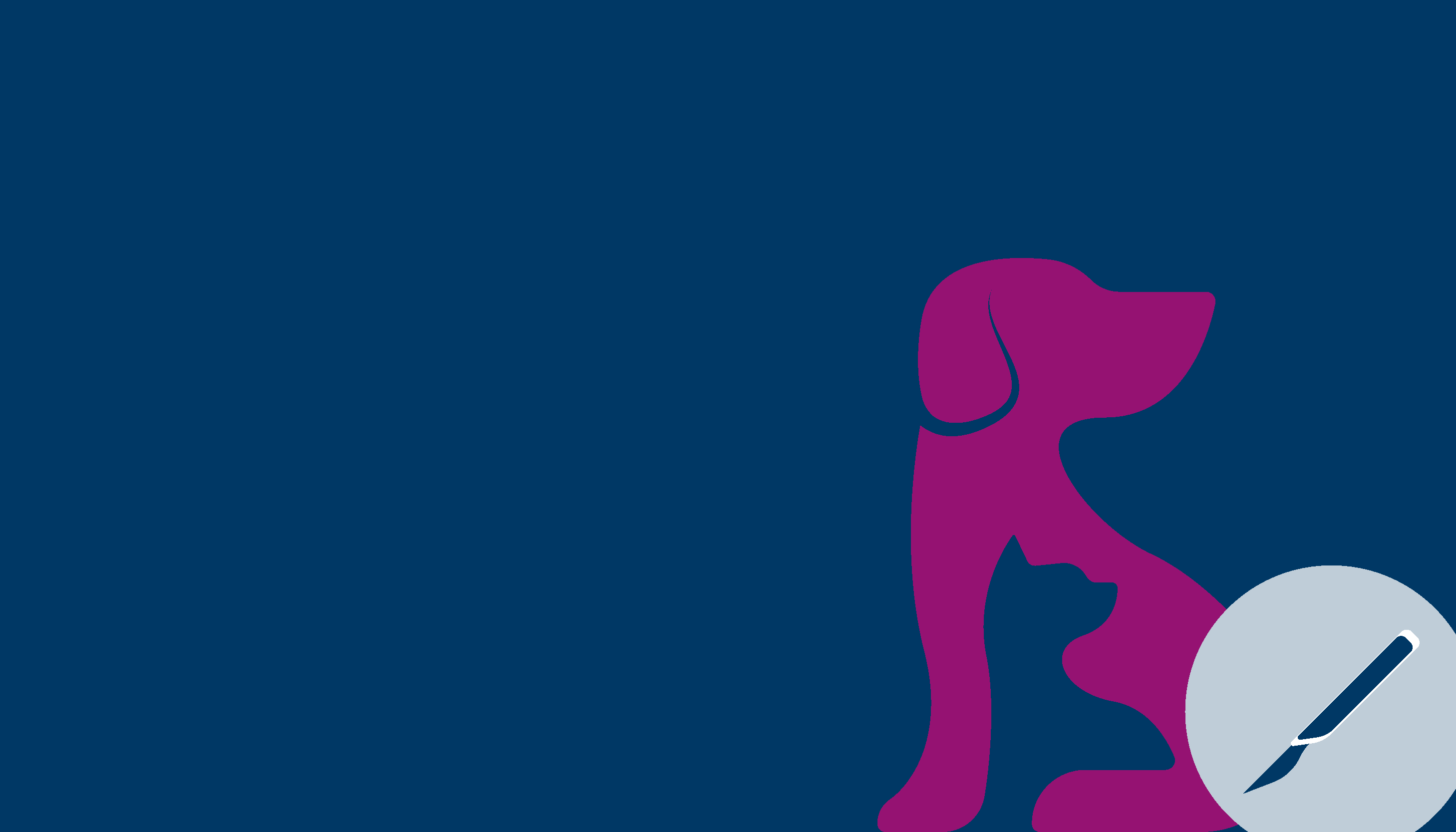 Our Soft Tissue Surgery department offers a comprehensive range of surgical procedures and expertise.
How we can help
Soft tissue surgery is the discipline that includes surgical management of most areas of the body other than the nervous and musculoskeletal system. This includes areas such as ENT (ear, nose and throat), thoracic (lung and cardiac), abdominal (hepatic, gastrointestinal, urogenital etc.), skin reconstruction and oncological(cancer) surgeries.
We work closely with the other clinical services in the Small Animal Hospital including Internal Medicine, Diagnostic Imaging, Anaesthesia and Oncology, to ensure the best integrated care for our patients. Our goal is to provide patient-centred care ensuring that we provide the most appropriate treatment that matches the needs of our patients and their owners.
We can provide routine referrals for a comprehensive range of surgical procedures listed below.
Surgeries we perform
Head and Neck Surgeries
Brachycephalic Obstructive Airway Surgery (BOAS)
Total Ear Canal Ablation (TECA)
Thyroidectomy
Salivary mucoceles
Cervical abscess exploration
Urogenital Surgeries
Cystotomy / Cystostomy
Scrotal urethrostomy
Perineal urethrostomy
Perineal Surgeries
Anal Sacculectomy
Perineal hernias
Abdominal Surgeries
Liver biopsy
Cholecsytocentesis
Cholecystectomy
Gastrotomy
Gastric dilatation and volvulus (GDV)
Enterotomy
Enterectomy
Septic Abdomens
Splenectomy
Hernia – diaphragmatic / Prepubic/ Inguinal
Oncological Surgeries
Axial pattern flaps
Pinnectomy
Mass removals
Scar Revisions
Lymph node extirpation
Minimally Invasive Surgeries
Laparoscopic OVE
Laparoscopic orchidectomy
Laparoscopic Gastropexy
Laparoscopic exploration and biopsy – hepatic, pancreatic, renal
MATTHEW ERSKINE
BVM&S, BSAVA PGCertSAS, MRCVS
RCVS Registered Advanced Practitioner in Small Animal Surgery
Matthew graduated Edinburgh University in 2015 and initially worked in a busy multi-branch first opinion and referral practice in the highlands where he went on to become the clinical director and primary soft tissue surgeon. He gained a certificate in small animal surgery in 2020 and was subsequently awarded Advanced Practitioner status in 2021. Following this he became the clinical lead for Scotland for a group of practices and performed advanced orthopaedic and soft tissue surgeries across the country. Matthew joined the University of Glasgow Small Animal Hospital in 2022 as a clinician in soft tissue surgery and has particular clinical interests within the fields of laparoscopy, oncological surgery, reconstructive techniques and Brachycephalic obstructive airway disorder.
Ronan A. Mullins
MVB, DVMS, Diplomate ECVS, PGDipUTL, MRCVS
Ronan is one of our locum soft tissue surgery specialists. He completed a 4 year residency in small animal surgery and doctorate of veterinary medical specialisation at University College Dublin in 2018. He is a diplomate of the European College of Veterinary Surgeons and is currently Associate Professor of small animal surgery at University College Dublin where he is head of orthopaedic, soft tissue and neurosurgery. His soft tissue research interests include upper respiratory tract surgery, oncologic and reconstructive surgery, and hepatobiliary surgery including portosystemic shunts. His doctoral thesis investigated the possible protective effect of pre-treatment with the anti-seizure drug levetiracetam against development of postoperative neurologic signs in dogs undergoing portosystemic shunt correction.
MARIA DALLA FONTANA
Resident in Soft Tissue Surgery
Maria graduated from the University of Padova in 2016 and went on to work in a busy first opinion practice in Italy. Maria loves learning new things, particularly in surgery and emergency medicine. She is a very sociable and outdoorsy person and in her free time she loves skiing, hiking and climbing.
James Phillips
BVMS PgC(SAS) MRCVS
James Graduated from Glasgow University in 2012. He initially worked in mixed animal practice before moving to small animal only practice in Glasgow. He is an Advanced Practitioner in small animal surgery and has spent the last 3 years working as a peripatetic surgeon for CVS offering soft tissue and orthopaedic surgery for their practices throughout Scotland. He has a keen interest in cruciate disease treatment and fracture repair, oncology cases and skin reconstruction.
Iona Macdonald
RVN CertVNECC
Iona qualified as a Registered Veterinary Nurse from Myerscough College in 2010, further studying for a certificate in Emergency and Critical Care in 2013. She gained experience working in multi-disciplinary referral hospitals before joining our nursing team in 2019. She is passionate about providing a high standard of care to her patients and can often be found in the wards ensuring her patients have everything they need. As our Senior Surgery Nurse she is responsible for both the orthopaedic and soft tissue cases.
Kendra Yates
Registered Veterinary Nurse RVN ISFM CertFN
Kendra graduated as a Registered Veterinary Nurse from Edinburgh Napier University in 2017. After graduating she worked in a first opinion practice in Ayrshire but left to join the team at the Small Animal Hospital in 2022. Kendra started as a rotating nurse and worked in all areas of the hospital but quickly joined the Soft Tissue and Orthopaedic team, which she thoroughly enjoys. Kendra has a nursing certificate from International Cat Care in feline nursing and is currently studying towards getting her certificate in surgical nursing. At home she has a senior cat, Tammy, who was adopted from Cats Protection.
Learn more about the services we work with