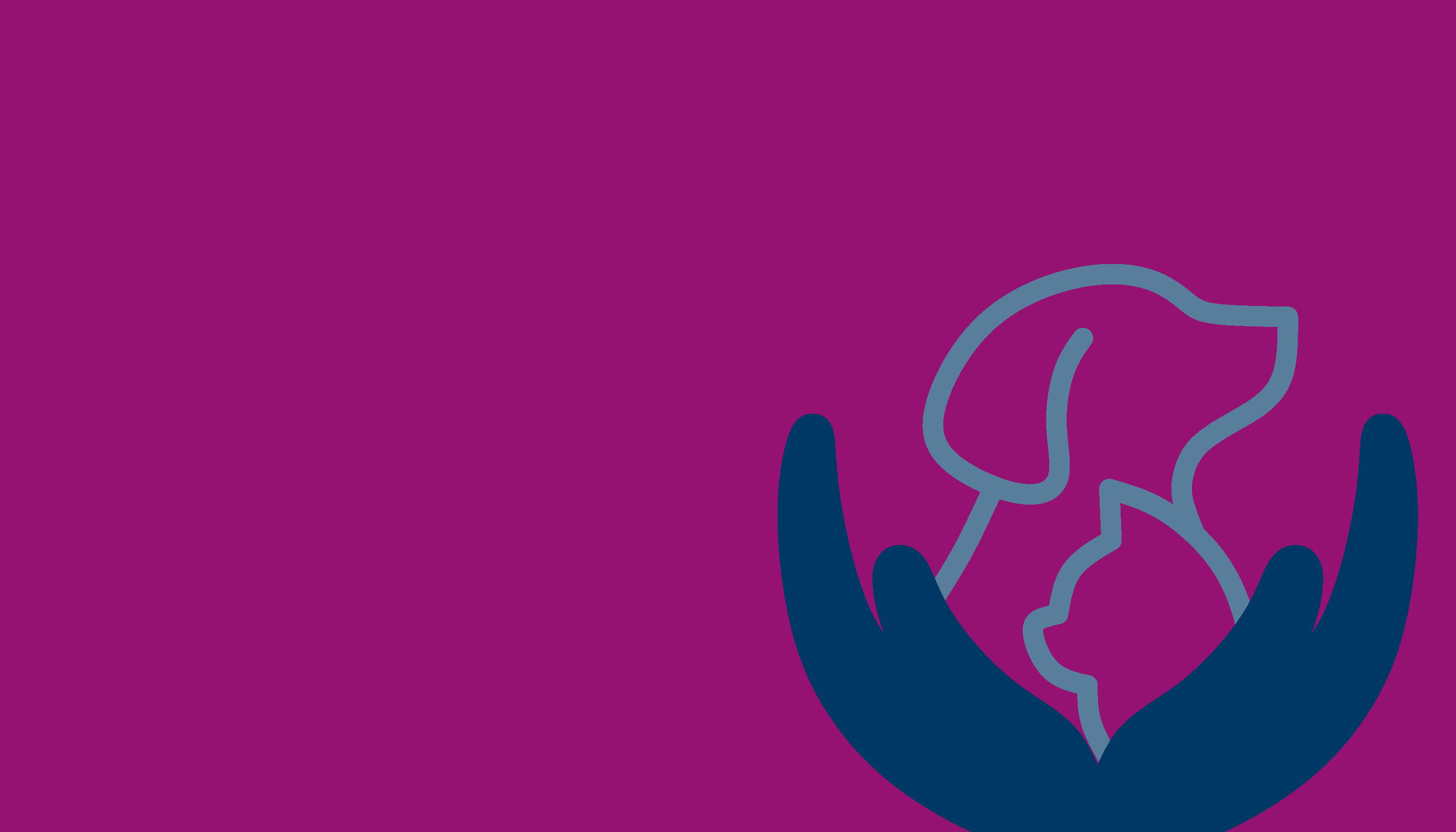 Our Animal Behaviour Clinic specialises in a number of behavioural issues and helps you to continue developing life-long bonds with your pets.
Here at the Small Animal Hospital we know how distressing it can be for owners when their pets experience behavioural problems. Our pet behaviorists specialise in a number of problem areas for both cats and dogs and will support you and your pet at every step of the way to resolve the behaviour.
Animal behaviour problems often require "a long view" back into the patient's history and experiences, and forwards into the future management and likely progress of the condition. Although there are occasional quick fixes and miracle cures in this field, we mainly need the philosophy of 'playing the long game'. Clients and patients can be assured that when embarking on a course of therapy that they will receive help over as long a period as they require it, adapting to changing circumstance and conditions.
Dog behavioural issues that our vets can help with:
Aggression towards people and/or other dogs
Anxiety including separation problems, sound sensitivities, generalised anxieties, poor socialisation
Support for first time owners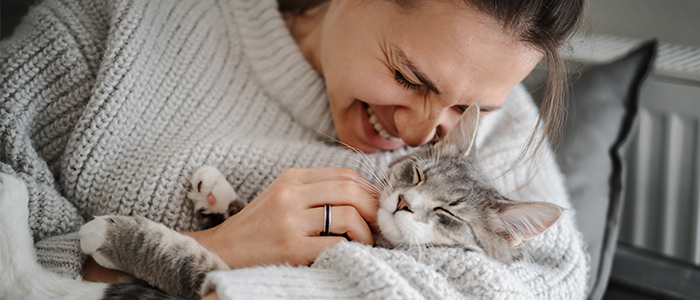 Cat behavioural issues that our vets can help with:
Inappropriate toileting
Indoor spraying
Aggression towards people and/or other cats
General anxiety
Support for new owners
What does it cost?
Our Behaviour Clinic provides a comprehensive behaviour consultation for you and your pet to assess the behaviour. The consultation fee includes:
2 hour behaviour consultation with the client and animal. This includes taking a full history and practical handling sessions where necessary
A full written report to client detailing the behaviour modification programme agreed
A copy of the report and summary letter to you, the referring veterinary surgeon
Follow up support as required for 3 months
Consultation fees: Canine £400, Cats £315 including VAT. Home visits incur a travel charge (on request).
Will I be covered by pet insurance?
Some pet insurance policies do cover behaviour fees, but clients should check their policy prior to booking an appointment.
Samantha Lindley
BVSc MRCVS
Samantha qualified from Bristol Veterinary School in 1988 and interned at University of Glasgow as Large Animal House Physician. After four years mixed practice in Ayrshire, she moved to join Dr Roger Mugford's Animal Behaviour Centre where she worked as veterinary consultant, developing interests in the clinical causes of behaviour problems; the welfare of captive wild animals; acupuncture and chronic pain management; and making regular TV and radio appearances to discuss these topics.
At this time Samantha became involved in large number of legal cases, primarily those brought under the Dangerous Dogs Act 1991 and has continued to act as an expert witness in such cases. In 1997 she moved back to Scotland and started a behaviour clinic at the Small Animal Hospital at University of Glasgow and across central Scotland. Samantha continues to work for the welfare of captive wild animals; teaches vets, vet students and nurses; and writes extensively on all her subjects of interest.
Lindsay Galloway
BVMS MRCVS GPCertAnBehav GPCertWVACPM
Lindsay is a veterinary consultant in Behaviour and in Chronic Pain Management. She joined Longview after 20 years in general practice and consults throughout central Scotland, Perthshire and Fife.
Nadine Lightbody
BVMS MRCVS GPCertWVACPM
Nadine is a veterinary consultant in chronic pain management, acupuncture and Western herbal medicine. Originally from Orkney she studied at Glasgow Vet School and joined Longview in 2020, after six years in first opinion veterinary practice in the north of England. Nadine has a passion for improving the welfare of pets and loves to get to know her clients and patients so that she can provide the best solutions for them as individuals.