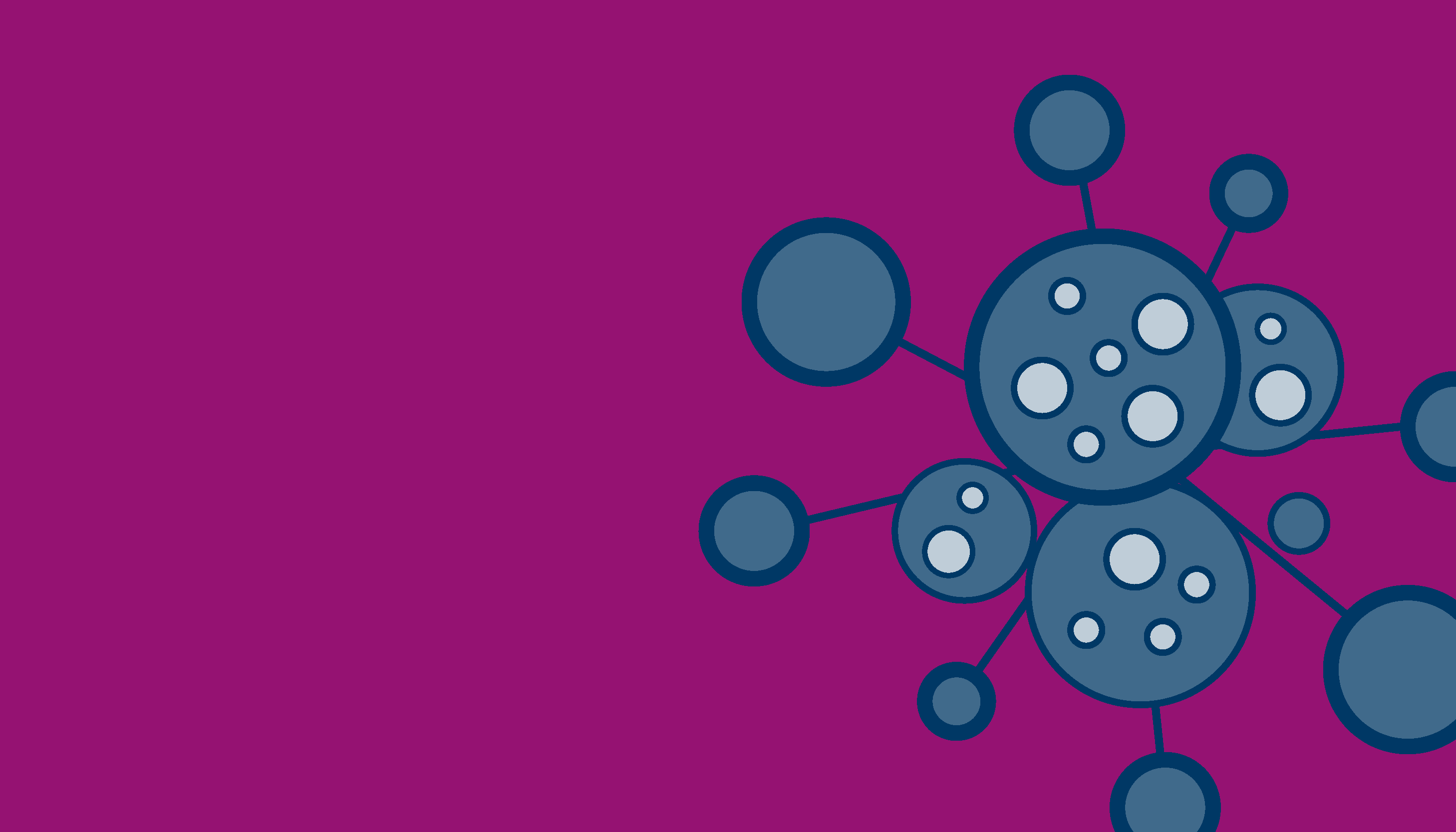 Our Oncology department is dedicated to the study, treatment, diagnosis and prevention of tumours and cancer.
How we can help
The Oncology service offers a comprehensive service covering all aspects of the investigation, diagnosis and treatment of oncological and haematological disease in small animals. We work closely with clinical pathology, diagnostic imaging and the surgical services to ensure the best possible treatment and quality of life for our patients. We offer a wide range of chemotherapeutic options for lymphoma and some leukaemias. In addition to surgical treatment, we also provide chemotherapy for selected solid tumours, usually as post-operative adjunctive therapy.
Treatment of tumours
We have a number of methods and procedures available to help with the treatment and erradication of tumours including:
Radiotherapy, chemotherapy and surgical treatments which allow us to reach deep and bulky tumours.
Electron beams for more superficial treatments.
A multi-leaf collimator that delivers precisely-shaped radiation fields which minimises any side effects.
A Prowess planning system tailored to animals that allows careful delivery of the radiation beams to maximise the success of treatment and avoid sensitive structures.
Designated therapeutic radiographers and radiation oncologists who will plan and deliver treatment to our patients.
BRAIN TUMOUR & NEURO-ONCOLOGY CENTRE FOR COMPANION ANIMALS
Brain tumours affect from 2.8 to 4.5% of dogs and around 2.2% of cats. Additionally, dogs and cats can suffer from spinal or nerve tumours. Although frequently associated with a poor prognosis, current advances in veterinary therapeutics allow for considerable improvements in the quality of life of many companion animals with cancer affecting their nervous system.
Our Neurology and Oncology teams here at the Small Animal Hospital of the University of
Glasgow hold vast experience in the diagnosis and treatment of tumours involving the nervous system of dogs and cats and have access to state-of-the-art facilities to provide the best standards of care for affected patients. The University of Glasgow Small Animal Hospital is proud to establish the first neuro-oncology clinic for dogs and cats in Europe, the Brain Tumour & Neuro-Oncology Centre for Companion Animals.
Our aims:
to provide dogs and cats with primary and metastatic spine, nerve and brain cancer with the best standards of care including the most advanced treatment options
to educate and support pet-owners and referring veterinarians
to further progress our understanding of cancer affecting the nervous system of companion animals
Facilities available at the Brain Tumour & Neuro-Oncology Centre for Companion Animals:
one of the largest Neurology/Neurosurgery teams in Europe
on-site imaging facilities including MRI & CT for diagnosis and therapy planning
state-of-the-art facilities for brain and spinal surgery including CUSA Excel+ Ultrasonic Aspirator to optimize tumour removal
on-site radiotherapy and an experienced, compassionate Oncology team
large team of anaesthetists with broad experience on managing patients with nervous system tumours
a 24/7 intensive care unit
on-site pathology service to provide prompt specific diagnosis for sampled tumours allowing most appropriate treatments to be implemented timely
Diagnostic techniques and therapeutic modalities available:
Stereotactic brain biopsies using 3D-printed patient-specific skull moulds
Enhanced brain and spinal tumour removal by means of ultrasonic aspiration
Radiotherapy
Access to clinical trials for specific tumour types
Jo Morris
BSC, BVSC, PHD, DIPECVIM-CA (ONCOLOGY), FRCVS
Jo Morris graduated from Bristol University in 1988 and after a short time in mixed general practice, completed a residency in Small Animal Clinical Oncology at Cambridge University. After being awarded an FRCVS in Small Animal Clinical Oncology in 1993, she completed a PhD on chromosome translocations in breast cancer at Cambridge, and then continued breast cancer- related research in Glasgow. She is currently Professor of Small Animal Oncology and head of the Oncology Referral Service at Glasgow University. She is an RCVS specialist in Veterinary Oncology and a Diplomate of the ECVIM-CA [oncology].
MARIANA LOPES
DVM MSC RCVS
Mariana graduated from the University of Lisbon, Portugal, in 2017. She completed her undergraduate rotation in a referring oncology hospital in Lisbon, and later presented her master's dissertation in immune characterization on canine lymphoma, focusing in IL-17. She is interested in all aspects of oncology, and especially in cancer immunology and research.
Jade Webster
Jade is from Perthshire, Scotland. She graduated with commendation from the University of Glasgow in 2015 and went on to work for approximately 8 months at Valley Vets in Kilmarnock. She then spent the last 3 years working for Parkside Veterinary Group in Dundee. Her main area of interest is internal medicine, in which she hopes to gain a residency in the future.
Shona Munro
‌Shona qualified as a veterinary nurse in 2010 and for her first job, joined the small animal hospital as a general nurse rotating through different areas. She quickly became interested in oncology and delivering chemotherapy to veterinary cancer patients and has been senior support nurse for the oncology service since 2016.
SHONA BURNSIDE
BSC HONS, PGDIP, MSC
‌Shona graduated as a Therapeutic Radiographer from Queen Margaret University in Edinburgh in 2006 and took up a position working at the Beatson West of Scotland Cancer Centre rotating through all areas of radiotherapy including a secondment into physics treatment planning department. In 2010 she obtained an MSc in Radiotherapy and in the same year joined the small animal hospital. She has enjoyed transferring her skills from human radiotherapy to animal radiotherapy.
EILIDH HOLSGROVE
Eilidh graduated from Glasgow Caledonian University in 2016 as a qualified Therapeutic Radiographer. She then took up a post in the Beatson West of Scotland Cancer Centre. Now she splits her week working part-time at both the Beatson and the Small Animal Hospital. Eilidh feels that it is an absolute joy to be able to transfer her skills to the veterinary field and help look after people's treasured pets.
ELAINE KAY
BSC (HONS), D.C.R.(T), CT CERT
Elaine qualified as a Therapeutic Radiographer, with a Diploma of the College of Radiographers in 1986. With over 30 years in the profession, Elaine brings experience from the NHS, Australia, teaching and lecturing Radiotherapy in Further and Higher Education, Cancer Support and Veterinary Radiotherapy. More recently (2012-2018), she was the Radiotherapist at the Hospital for Small Animals, Royal (Dick) School of Veterinary Studies, Edinburgh, before joining the oncology service in Glasgow in 2019.