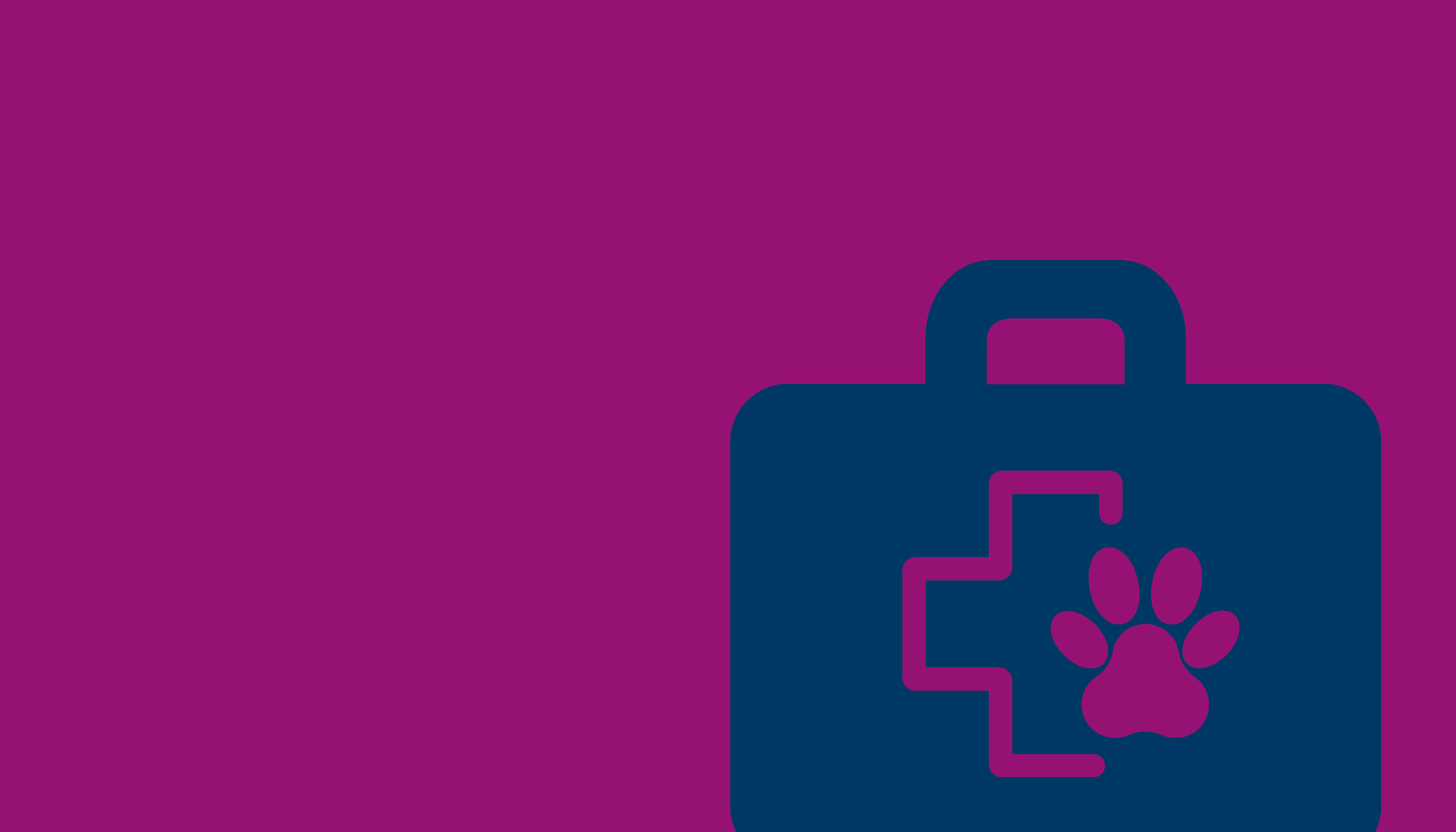 The Pain Clinic provides support to owners and their pets with diagnosis and ongoing management of a number of chronic pain conditions.
How we can help
The Small Animal Hospital Pain Clinic can help with a number of chronic pain conditions, ongoing management and support including:
Patients with chronic pain that is not well controlled or whose source may not be obvious despite intensive investigations; this pain may be of musculoskeletal, spinal or visceral origin
Owners who need time and support to help them cope with their pet's pain problem and/or who are asking "Is there nothing more we can do?"
Patients with chronic pain for whom conventional analgesia is contraindicated or poorly tolerated
Patients with chronic pain whose medication must be withdrawn because of concurrent treatment for other disease (e.g. dermatological cases, chemotherapy patients)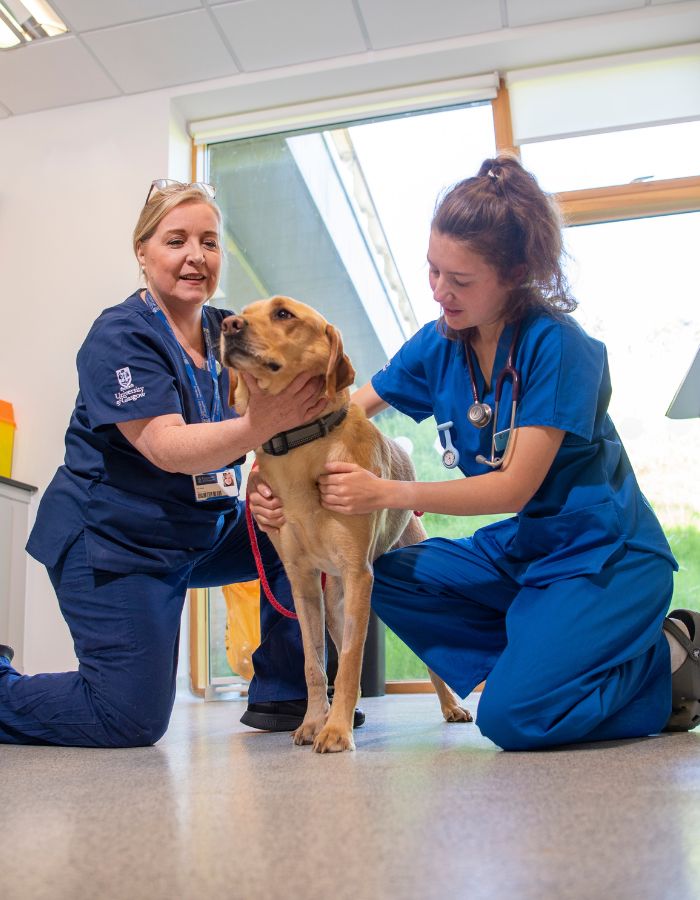 What to expect at a Pain Clinic consultation
In-depth Initial Assessment
An in-depth initial assessment of pain and suffering, based on the presenting sign/condition; the behavioural changes of the individual; the gait, where relevant; and examination, which includes a detailed search for signs of central sensitization and for muscle pain
An individualised approach to treatment
An individualised approach to treatment based on the outcome of the initial assessment, the owner's concerns and the most significant presenting problem. For example, the main problem in some cases may not be the degree of pain but the frustration caused by exercise restriction; in others, the pain may be relatively easily controlled by conventional NSAIDs but the owner is ambivalent about the use of medication and needs more a detailed explanation of pain and the potential side effects of drugs than can be usually given.
Detailed pain management plan
The degree of suffering and the sources of suffering determine the management plan. Severe pain of neuropathic origin will need a logical and systematic approach to medications; behavioural frustration will need an imaginative approach to environmental and lifestyle changes; medical complications/drug side effects/poor efficacy and/or muscular pain may prompt the use of acupuncture; and sometimes the pain service acts as triage, directing patients and owners to the best service for diagnosis and treatment.
Continued support and follow-ups
The importance of owner involvement and understanding should not be underestimated when treating chronic pain. The initial assessment takes ninety minutes and is followed by a detailed report to the owner, copied with a second, overview report to the referring veterinary surgeon. Follow up appointments are thirty minutes and will involve re examination and assessment, changes of medication, additional measures for the owners, teaching of simple physiotherapy techniques and discussion of further treatments such as hydrotherapy where appropriate.
How to book an appointment
Vets can refer pets to the Small Animal Hospital Pain clinic by calling 0141 330 5848. We also offer a free Vet helpline service where our pain clinic veterinary specialist provides veterinary practices with advice about particular cases.