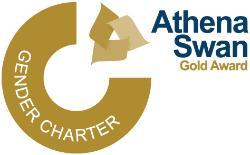 Athena Swan in IHW
Our self assessment team (SAT)
Our Athena Swan self assessment team (SAT) was set up in 2012. We meet four times a year to guide and provide strategic direction to the equality and diversity activities of the institute.


Much of our work is carried out by smaller working groups, who are all represented on the SAT.

Our members are drawn from across all IHW research groups and include academic and professional services staff, and PhD/masters students, as well as the institute director. We aim to ensure that the SAT membership represents the diversity of the institute.
In January 2021 an ethnicity champion and a disability champion were appointed to the group.
The SAT ensures that equality and diversity remains central in institute decision-making through our representation at all IHW management meetings.
Chair
Past chair
Members
Working group representatives
Other members
Also attending (College of Medical, Veterinary and Life Sciences experts)
Katie Farrell (Gender Equality Officer, University of Glasgow)
Keilly MacDonald (MVLS Athena Swan Data Officer)
Catherine Madden (HR Adviser, MVLS)