CALL AND RESPONSE: THE UNIVERSITY OF GLASGOW AND SLAVERY
LANGUAGE
The Waggon Load of Amusement
Early 19th century
University of Glasgow Library, James Lumsden & Son Archive, DC112/16/26
James Lumsden & Son was a Scottish engraving and publishing firm based in Glasgow and founded in 1783. This image is taken from a crudely produced chapbook sold to working-class people in Scotland and the North of England.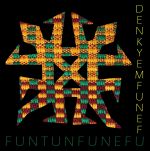 Chapbooks often incorporated a moral to be learned by the reader. European children's literature of the period was heavily influenced by the philosophical ideas of young minds being a clean slate, ready to be moulded. In this chapbook we see an enslaved person depicted. The reader is alerted to this enslaved person being "marked with many a scar".
"Funtunfunefu, Denkemfunefu. Denkyem mienu tua aforo bako nanso omodidi a, omoko!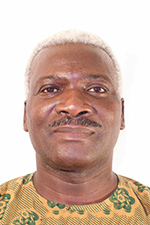 At five years old, I read books written in English Twi and Eʋegbe with alphabets I now use to write these texts. If I had also been taught to read and write in Adinkra, just as I learnt to speak in multiple languages, I would have been much enriched."
Dr Gameli Tordzro
Musician in Residence
UNESCO RILA
University of Glasgow