CALL AND RESPONSE: THE UNIVERSITY OF GLASGOW AND SLAVERY
B IS FOR BLACK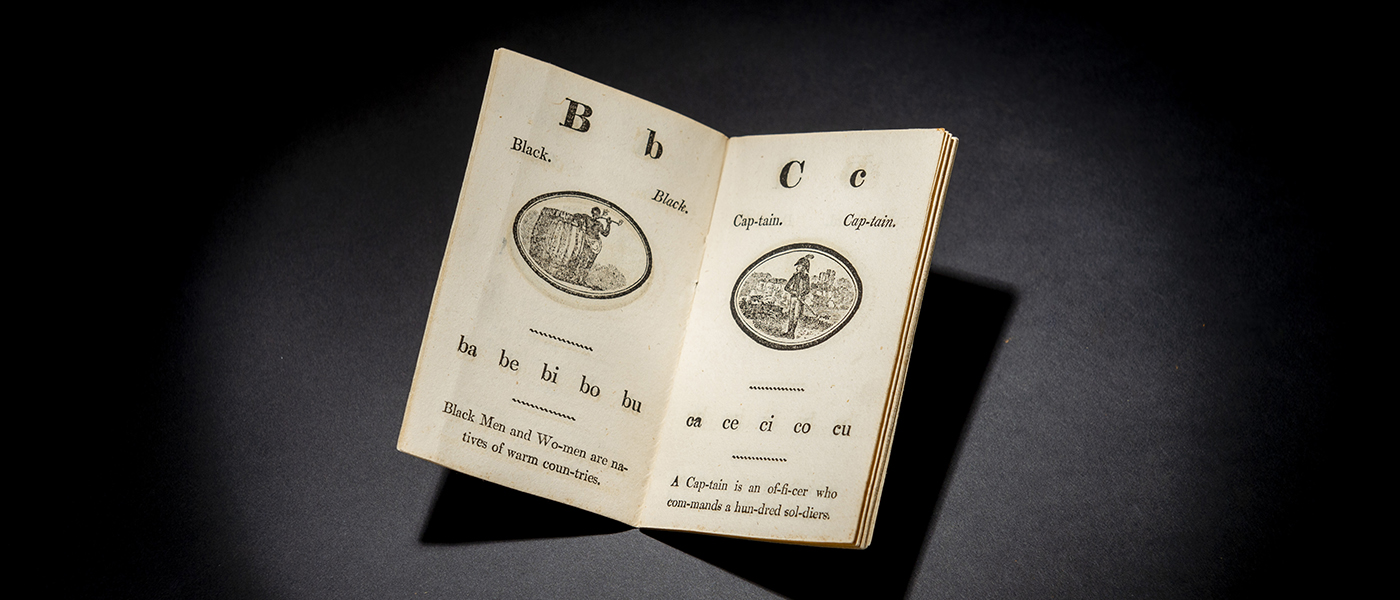 The Child's Instructor or Picture Alphabet
Early 19th century
University of Glasgow Library, James Lumsden & Son Archive, DC112/16/1
This book was printed and sold by the Lumsden family printing business. The most prominent member of the family was Sir James Lumsden who was knighted for his services to the City as Lord Provost when the foundation stone for the University's new buildings on Gilmorehill was laid by the Prince of Wales in 1868. In 1864, Lumsden, like many other wealthy Glasgow businessmen, profited from investments in ships built on the Clyde for the purpose of evading the port blockades in the Southern states of America. The blockades were set up by President Abraham Lincoln as part of the fight to abolish slavery.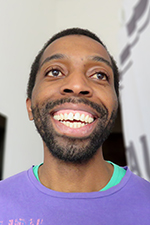 "B is for black, c is for captain: alphabet-themed misadventures of a terribly seasick crew with stoic colonial disposition in unrelenting tidal waves of historical inadequacies."
Copyright © 2019, Tawona 'ganyamatope' Sithole.
All rights reserved.
Tawona 'ganyamatope' Sithole
Poet-in-residence
Glasgow Refugee, Asylum and Migration Network
University of Glasgow
these seas swirl fires
and beasts to tame
dark lands with dangers
and treasures unknown
to err may recur
but swear to recall
good lords and ladies
and thrones to obey

aye aye captain

if only you could see your ship now
storms have been plenty
still i've honoured your orders
cool as watermelon
learnt to read and write
but cannot 'rithmetic my way
out of the hold of your ship