CALL AND RESPONSE: THE UNIVERSITY OF GLASGOW AND SLAVERY
SLAVE BIBLE
Select parts of the Holy Bible for the use of the Negro Slaves in the British West-India Islands
London, 1807
University of Glasgow Library, Sp Coll Euing Da-g.23
This rare 'Slave Bible' was among 10,000 books donated to the University by insurance broker William Euing in 1874. It was published in London for Christian missionaries and was heavily edited to remove anything that might be seen to incite a rebellion.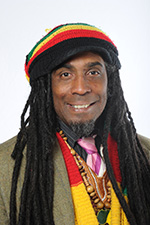 "Bob Marley once sang about mental slavery 'none but ourselves can free our minds'. Pro-slavery 'Christians' were very deliberate in editing the Bible to exclude its most inconvenient truths about freedom, emancipation, liberty, justice and mercy. Enslaved Africans and their descendants had these mental chains smelted from a peculiarly Scottish mixture of white-supremacist racial hatred and enlightenment rationalist missionary zeal. This bible was as effective a tool of enslavement as any cast-iron chains."
Councillor Graham Campbell
Glasgow City Council
The University of Glasgow holds one of the three known copies of the 1807 first edition of this bible in the United Kingdom. The copy held by the University of Oxford has been digitised by Google, and is available to view online via archive.org.