Developing new approaches to diabetes management in Pakistan and low-and-middle-income countries
Published: 1 March 2022
A team from the University of Glasgow is working with researchers and schools in Pakistan to spread awareness of diabetes and develop new technologies to make managing the disease easier.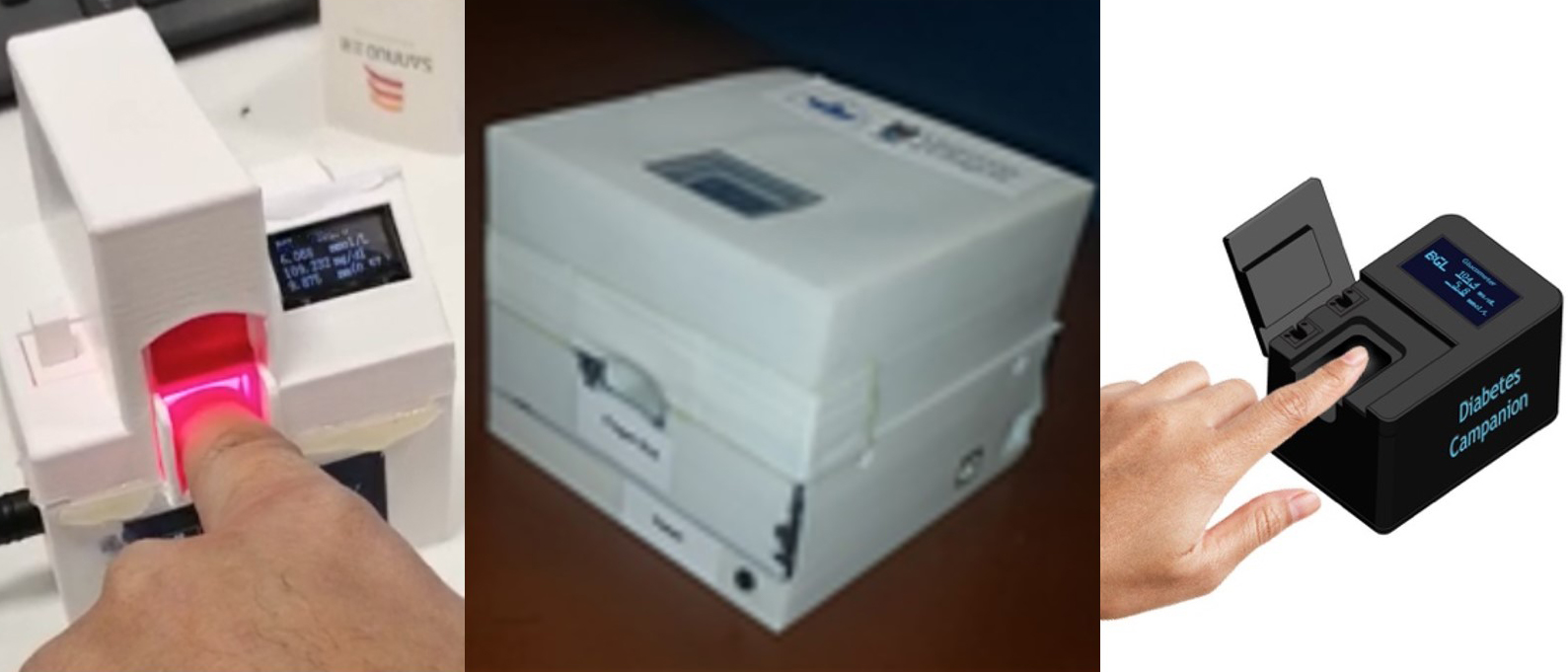 Diabetes is a growing health problem in low-and-middle-income countries (LMICs). Late diagnosis can lead to serious complications, but awareness of symptoms and the tools for easy diagnosis are lacking. Using funds from the University of Glasgow's GCRF Small Grants Fund, Dr Qammer Abbasi along with other colleagues from Glasgow and a large international team including collaborators at Lahore University of Management Sciences (LUMS), The Diabetes Centre (TDC), Rehmania Hospital, and Jinnah Hospital, set out to address the dual challenges of public awareness and diagnostic capacity for diabetes in Pakistan.
Shining light on the problem
Diagnosing diabetes and monitoring blood glucose level for effective management normally requires patients to collect regular blood samples through finger pricking. Aside from being painful, this process requires heavy use of disposable lancets and testing strips that can be expensive. Dr Abbasi and his team set out to find a non-invasive way of testing blood sugar levels that would be re-usable and user-friendly.
"The development of a low cost, accurate, non invasive glucose monitoring device could revolutionise how people in low and middle-income countries live with diabetes. It could revolutionise the management of this disease in these countries." Professor Naveed Sattar, Specialist in Metabolic Medicine, University of Glasgow
By combining different sensors, the team was able to measure the changes in light as it passes through a patient's finger, detecting blood glucose levels without the need for taking a blood sample. By the end of the project, the team had produced a fully operational prototype that would enable diabetes patients to measure their glucose level non-invasively and without having to purchase replacement materials. To make it even easier for patients, the team developed an app so that the results could be read from a smart phone.
Future ambitions
The development of the blood glucose monitoring prototype is only the beginning of an ambitious programme of work to further develop low cost highly accurate sensors to monitor all kinds of health information.
Alongside development of the technology, the team recognised that information about diabetes and improved understanding about the symptoms was key to early diagnosis and effective treatment. The team brought together clinicians, public health researchers and local specialists to deliver two workshops for different age groups to discuss diabetes and see how people interacted with the prototype.
High school students at a local school in Gujranwala and graduate students at LUMS were invited to share their understandings of diabetes, listen to members of the team discuss the symptoms and impacts of diabetes, try out the prototype, and think about diabetes at home through a homework assignment. The workshops highlighted how important health education is for prevention of serious disease while also helping the team improve the prototype.
Through a combination of technology and engagement, the team is building on their success with an Engineering and Physical Sciences Research Council (EPSRC) grant for partnership building.
According to project lead and deputy head of Glasgow's Communication Sensing and Imaging (CSI) group, Dr Abbasi, "the Small Grants funding helped us to improve the prototype and provided us with funding to engage with hospitals and patients. Without it, we wouldn't be able to move on to the next stage of development."
Co-investigator Prof Muhammad Ali Imran added, "the funding helped the team to connect to end users in low resource settings, which is both satisfying and at the same time important for making a user-friendly device".
With the new funding, the team continues to develop better solutions to emerging global health challenges.
Key facts
Researchers have developed a prototype that will allow diabetes patients to test their blood glucose levels non-invasively.
Workshops with university students, school students and teachers improved awareness of diabetes symptoms and management.
A new award for partnership building has been secured to continue the work.
---
First published: 1 March 2022