Learning and Teaching 2021/22 Update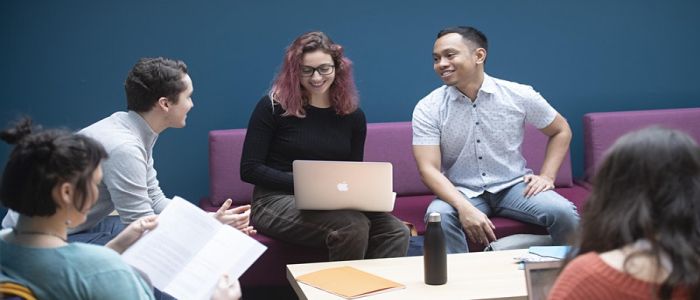 Learning and Teaching in 2021/22 
From September, we intend to offer a blended approach and deliver a mix of online and in-person teaching. Ensuring student safety at all times and in line with our planning for the Scottish Government physical distance guidelines, teaching space, lectures and classes will generally not exceed 50 students. Timetabled events with more than 50 students will mostly be conducted online.
Our priority is to conduct small group work, labs, and seminars where the number of students is less than 50 will be able to be conducted in person on our campuses.
There will also be spaces open on our campuses for students, where you will be able to study, socialise, and attend online classes individually. These include our libraries, the newly opened James McCune Smith Learning Hub, Sport facilities and Catering outlets.
Colleagues are currently preparing this blended approach. You can read more about this work online.
Scottish Government guidelines allowing, we are planning to remove the physical distancing for Semester Two if it is safe for us to do so allowing us to use teaching spaces for larger class teaching. We hope to confirm plans for this in October 2021, subject to the latest Government guidance.
If you have any specific questions about how your programme will be taught, please contact your School directly, and they will be able to share that information with you once clarified.
Start Dates
We expect students to join us physically on campus wherever possible. However, should you be unable to arrive for the start of the academic year, it will be possible to begin your studies online for many of our degree programmes, before transitioning to on-campus study when it is safe and feasible for you to do so. Your College or School will be in touch directly with more information.
Safety and wellbeing
The safety and wellbeing of our community is our number one priority. Protection measures will continue to apply for the foreseeable future, including:
Procedures to ensure adequate ventilation of indoor spaces and air quality monitoring of spaces on campus

It is highly likely that face coverings will be required when moving around indoors and, potentially, when stationary in some areas.

Enhanced cleaning regimes will continue with an ongoing focus on high-touch points in high occupancy areas

Promotion of regular hand washing/sanitising and self-cleaning of shared work and study surfaces
Support Services 
If you would like to speak to someone, there are a number of support services available: 
---
First published: 22 July 2021