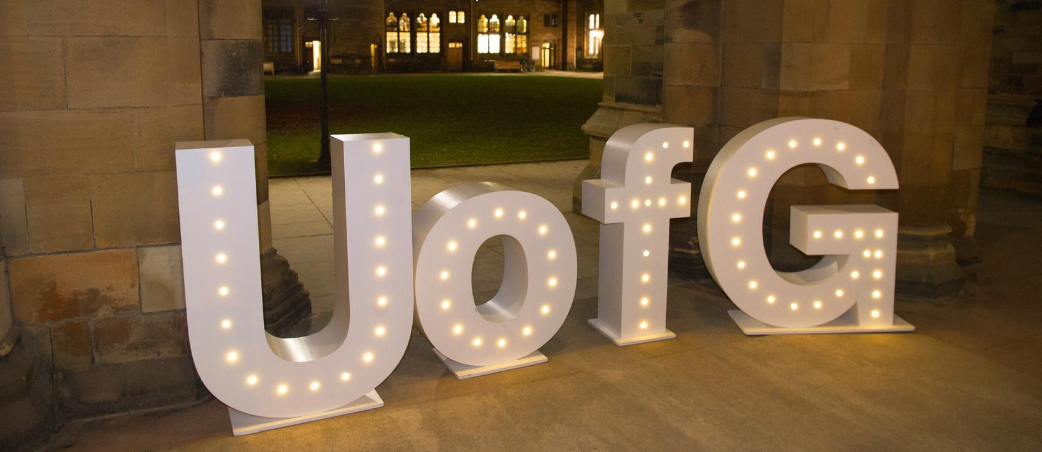 Support for Timetabling and Teaching in 2021/22
We're preparing the University for the 2021-22 academic year. Our remit includes learning and teaching for all undergraduate students, postgraduate students, and taught programmes.
Answering your frequently asked questions
Answering your questions
International Student Communications
Timetabling
Teaching
Safety
Face coverings/masks
Student questions and enquiries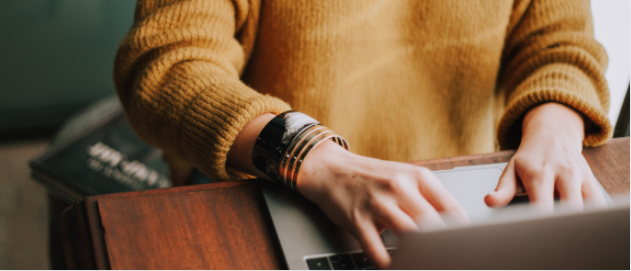 Planning principles for semester 2
Planning Principles for Semester Two (Updated 11th November 2021):
With the restrictions on distancing and group sizes having been lifted by the Scottish Government, the University sector is expected to make more use of campus space and is able to accommodate closer to normal levels of teaching activity on campus. The University has taken the decision at this stage to reflect the 0m distancing planning assumption in preparing for semester two and to increase our maximum group size to 150 which allows for more activity on campus, but for the campus to still be less densely populated than it normally would. The associated planning principles outlined below seek to support closer to normal class sizes allowing a combination of large and small group teaching, whilst noting that students are likely to place a high priority on smaller group sessions.
Following a full review of timetabling the testing and recommendations, the University has agreed to take a targeted approach to re-timetabling for Semester 2, focusing on increasing on-campus experiences for cohorts where they currently have more limited on-campus teaching, in particular PGT and pre-honours courses, and improving the visibility of any planned complementary teaching activities. This is to both maximise the benefit to particular student cohorts where on-campus experiences have been lower, and to minimize the negative effects of a set of global timetable changes, including: significantly disrupting the existing timetable for Semester 2 or impacting student enrolments.
1. Space for classes for groups of up to 150 can be requested. Initial upper limit of 250 reduced on 10th November 2021.
2. All teaching preparation for 2021-22 should continue to include the potential for achieving ILOs online so teaching can continue in the event of future restrictions or support students who need to isolate during teaching.
3.Laboratory teaching can proceed on the basis of 1m or 0m distancing given the additional circulation space typically in a lab setting, the wearing of PPE, and the additional cleaning measures that are often in place. Activity should be risk assessed as normal, and Schools can determine the approach that best allows them to teach safely and to offer students an on-campus experience as well as address key learning outcomes and develop skills.
4.Teaching planning will be based on 0m distancing in teaching spaces for all teaching. We will continue to adopt an approach of rooming classes in a way that allows for some distancing although it will not be 1m.
5.Teaching on campus should be planned based on optimal class sizes (up to 150) as determined by the School/Institute and, in the first instance, on the assumption that all students will be on campus. That way we can ensure adequate on campus space is made available at an early stage. If the capacity of the Estate is such that an adjustment to teaching patterns or class sizes is necessary, a further dialogue will take place with academic units.
6.The decision about whether assessment will take place wholly online or whether some exams can take place on campus in semester two has yet to made.
[Note that the University is not yet able to routinely support BYOD (Bring Your Own Device) exams on campus.]
7.Wholly online teaching should only be a temporary measure for those students whose programme of study can accommodate some flexibility in their arrival date. Such online provision need not be equivalent to the on-campus experience, but should be sufficient to support a student to achieve the ILOs.
Planning principles for semester 1
Lectures and classes for groups of 50+ should be prepared for online teaching in Semester 1.
All teaching preparation for 2021-22 should include the potential for achieving ILOs online so teaching can continue in the event of further lockdowns.
Small group teaching on campus on a regular basis will be expected by all students. Where regulations allow, small group sessions on campus will be prioritised. Small group teaching should be online only for those students whose travel to our campuses is delayed.
Courses that typically meet in sizes of 50+ may need to be (re)designed to ensure there are some regular on-campus, small group experiences for students in courses/year of study where there are otherwise no smaller group sessions such as labs or practical sessions.
Physical laboratory and workshop spaces can be planned on the basis of either 2m or 1m distancing – whichever is easiest for adjusting to subsequent changes in physical distancing.
Teaching planning should take into account the need for an inclusive approach to teaching. For this reason, hybrid teaching (i.e. where within a session, some students participate remotely in with those students who are on-campus) should only be used for very small classes, or where a few students need to join temporarily on a remote basis.
Social distancing regulations are subject to change, so excepting labs and practicals, on-campus, small group teaching should be planned based on normal class sizes in the first instance. Analysis will then be conducted to understand how the physical estate can support these class sizes in different distancing scenarios. If, following that analysis, an adjustment to teaching patterns is necessary, a further dialogue will take place with academic units.
Assessment is likely to need to remain fully online for Semester 1 at least. [Please note that the University is not yet able to routinely support BYOD (Bring Your Own Device) exams on campus.]
Many students will have had little/no experience of learning and/or assessment in a class for some time. Programme induction and learning skills sessions may therefore need to be more extensive and extended than normal.
Watch open Learning and Teaching Committee sessions
Designing, teaching and assessing academic programmes in 2021/2022
It is important that decisions about how academic programmes are designed, taught, and assessed rest with the academic disciplines that teach them. There is no suggestion that this will change. The particular impacts of the pandemic do, however, mean that there are some institutional parameters and considerations that will need to shape that thinking to a greater extent this year than usual, and be reflected in learning design and potentially also assessment. Broadly these relate to the need for academic areas to give greater attention to aspects such as students' prior learning experiences, students' expectations of session 2021/22, and the importance of social learning experiences and community building within a physical campus setting.
In thinking about teaching, learning, and assessment for 2021/22, the considerations below should be borne in mind along with the longer-term direction of travel as set out in the new Learning & Teaching Strategy.
You can find helpful information and guidance on the Remote and Blended Teaching webpages.
1: Expectations of on-campus teaching and learning
It is clear that students have found it particularly difficult not to have been able to meet on-campus for teaching and learning and have struggled with the associated isolation and mental health challenges. There's widespread recognition across the sector of the need to prioritise small-group learning and teaching sessions on campus in order to both provide the on-campus experience where we can that students choose when applying, and also to support students' development and wellbeing. Policymakers, funders and students will be expecting that the opening up of campuses will mean students can benefit from the social learning and in-person experiences that campus life entails. As such:
If we can teach small groups on campus, then we should do so as much as possible with the frequency that students would typically expect on courses. Weekly tutorials, for example, would ideally be on-campus weekly except where students need to participate remotely because of delayed travel. Any course teams who were considering that a tutorial group would have their session on campus for example every third week on a 'rota basis' with other tutorials online in the weeks in between, will need to revisit this assumption if there are no other on-campus learning-related, practical or skills sessions for that course or year group. The proposed approach to timetabling based on normal class sizes should mean we can support on-campus teaching without needing to create many more small group sessions than in a normal year.

For years of study where there is a wholly or largely fixed programme structure, it will be somewhat easier to take a view across the year of study and plan a meaningful and feasible amount of on-campus teaching.
For years of study where there is no fixed programme structure, for example in some of the general degrees, it will be more difficult to take a holistic view because of the range of course combinations. In circumstances where course teams envisage difficulties in offering a close to normal amount of small group, on-campus teaching, they are asked to alert the Dean of Learning and Teaching at the earliest possible opportunity.

Courses that would typically meet on campus in groups larger than 50* but wouldn't also meet in smaller configurations may need to rethink the pattern of teaching where across the course and/or year of study there would now be very few on-campus learning experiences. Such approaches tend to feature in honours or PGT courses of group sizes circa 50-70 and where students meet weekly in a session that is workshop-style or part lecture and part group activity. Restrictions in group size will mean that groups may, for example, need to be split in order to meet in smaller group sizes that can be accommodated in on-campus settings, or there may need to be smaller on-campus group activities introduced to complement the online sessions. (Please see resource considerations).
* Since early March when initial planning assumptions were shared, it seems likely that the Scottish Government will allow us to teach groups up to 50 rather than up to 30 as was previously the case. This is yet to be confirmed, but it is sufficiently likely that we feel it is possible at this stage to plan on this basis.
2: Evolving approaches to Teaching and Learning
Student feedback on remote learning has demonstrated that in many large classes, engagement in online activities has been higher than in on-campus classes. There are a number of reasons why this might be the case. Certainly, students seem more comfortable for example, using the chat function rather than raising their hand, and they have appreciated the lecture watch style classes and other similar formats. Given lectures will again be online please note the following action points:
as part of course review and evaluation, it is important to draw out the student and staff feedback on these experiences and to be clear with students how their feedback is influencing your approach for 2021-22.
it is helpful to indicate to students whether this approach to teaching will continue to form part of the learning and teaching design post-covid, as part of an evolution in how your discipline is taught and to explain the rationale.
it is important to make sure that course guides, induction materials and other documentation explain how best to engage in this form of learning and how it integrates with on-campus/in-person sessions.
Guidance for staff, upskilling sessions and resources on How To Moodle will continue to evolve in light of feedback from staff so do please indicate what further guidance would be helpful.
2.1: Inclusivity and flexibility
Although one of the concerns across the sector during 2020-21 was that students would not engage with fully remote learning, experience has suggested otherwise. We know from students that being able to access learning materials remotely, including lecture recordings, has been hugely beneficial for students who have caring responsibilities, part-time work, disruption due to ill health and so forth. There have been no reported cases of misuse of these digital resources. The lecture recording policy although an opt-out policy for the purposes of on-campus sessions (that can be routinely scheduled for recording), can operate only as opt-in for recording online lectures. Teaching staff are strongly encouraged to continue with the practices of online lecture recording because of the benefits that students have experienced from this approach in terms of flexibility and the ability to remain included in the learning experience.
2.2: Equality of experience
Although we believe that in 2021-22 we will be able to offer an on-campus element to teaching and learning within a blended approach overall, it is likely travel will be disrupted for many of our students, and so there will be delayed arrivals during the Semester. During session 2020-21, students had an equivalent experience because of the limitations to on-campus provision and the need for the majority of teaching to take place online. We need to maintain that principle of equivalence as much as possible during 2021-22, but it will undoubtedly be more of a challenge when some students are delayed in returning to campus.
In the majority of cases, a hybrid learning setting (where within a session, some students participate remotely alongside those who are on-campus) is not typically an equivalent or inclusive experience unless substantially redesigned and supported with appropriate technology, and we do not yet have appropriate teaching facilities for fully effective hybrid teaching. Collaborative learning and interaction is particularly difficult to ensure in this scenario. Although there were some courses that successfully adopted a hybrid approach last year, they were very specific forms of teaching involving small numbers (e.g. the Honours Phonetics course which successfully ran hybrid sessions using the Phonetics laboratory). Hybrid should therefore remain as limited as possible during 2021-22, and it will normally be a better student experience to schedule small group teaching online for students who cannot travel to campus and separately, on-campus small group teaching for those who can[1].
[1] This principle does not extend to include students who are in Glasgow/Dumfries but who cannot be on campus on occasion due to ill health or other commitments; it is understood that they may miss out on some teaching that would otherwise be on-campus for them unless they can join an online class that is being hosted for students who cannot travel to Scotland. They will of course also benefit from lecture recordings where they are provided.
2.3: Learning-related activities
Last year there was some limited activity associated with learning-related activities such as meetings with alumni or employability sessions. There is an opportunity to think about how such events could be undertaken this year, and be recorded so as to be available to students whose arrival is delayed. Given the loss of in-person sessions during 2021-22, academic areas may wish to schedule events / activities for particular year groups or cohorts, to support their development and engagement. We would encourage such planning but with the caveat that scheduled teaching will be prioritised and space allocated to learning-related events only when on-campus timetabling has been completed and if suitable space is still available.
2.4: Resource requirements
In the current academic year, additional resource was deployed to support teaching and it is recognised that this may be necessary again in the coming academic year, depending on the nature of the operating environment. Where the consequences of the considerations above result in the need for additional resources to support teaching, these should be identified as early as possible and communicated through the relevant HoS/DRI to the Head of College.
3: Assessment
During 2020-21, all assessment was moved online. This facilitated a number of benefits for students and staff. The longer-term plans for online and on-campus exams require further thought and discussion through our governance structures. In the meantime, 2021-22 is likely to need to remain online, at least for Semester 1, for all but some clinical types of assessment, because of travel disruption and potential further local lockdowns.
Academic areas that are contemplating adopting a strategy of BYOD (Bring Your Own Device) to on-campus exams, are advised that this is unlikely to be supported. A pilot of this approach in the medical school in April 2021 has highlighted the limited venues available to support this.
Timetabling and planning
Initial planning for 2021-22 began on the basis of scheduling on-campus sessions on a 2m distancing basis because of the Scottish Government position at the time. Indications from Scottish Government and the roadmap now are more positive, yet still cautious, about the autumn. Given so little teaching can be accommodated on campus at 2m distancing, Estates are working with Planning, Insights and Analytics (PIA) to model campus capacity with a number of different parameters in mind.
In the meantime, the Central Timetabling Team is now working with Schools/Institutes to schedule teaching on the basis of intended class sizes. They will then model the effect of various distancing scenarios on this timetable to understand what change would be required to flex the timetable in the event of changes in government policy. This modelling will also consider whether or not additional small group sessions would be required if distancing rules change. Schools/Institutes should therefore focus on intended class sizes and not seek to recalibrate in light of possible distancing of any kind (with the exception of the approach to laboratory or practical sessions).
University support for transition and induction
Many students will have had very little experience of being in an in-person class setting during the last 18 months either at high school or in their 1st or 2nd year of undergraduate study. PGT students may also have completed their final year of UG study online, and/or undertaken pre-sessional courses online. Therefore, it's likely there will need to be more programme-specific induction and introduction; more input in terms of learning skills; and academic areas may need to introduce some peer-support or other learning-related or study support activity to build students' skills, confidence and sense of community. It may be that there is an opportunity for more group-based formative assessment activity within this mix.
To help meet some of these needs, the Transitions Working Group is further developing the pre-arrival support that was created last year, and efforts will be made to widen awareness of the induction materials and template that Schools can use and then customise for their students. There is already some work underway to incorporate subject-specific elements into pre-arrival materials. Details of this can be found on the supporting students' transition into their studies webpage.
Communicating future teaching and managing expectations
Feedback from prospective and returning students is that they are actively seeking assurances that they will have an on-campus learning experience. Much of the focus has been on on-campus teaching (often referred to as face-to-face teaching) and Universities are experiencing pressure to provide clear assurances about how much teaching will be on campus. This is to an extent creating an undue focus on teaching as it was, not teaching as it might be, and also focuses on teaching rather than learning and teaching.
We have committed in our new Learning & Teaching Strategy to a blended learning experience which combines greater use of online learning resources and experiences embedded within the on-campus experience for the majority of our undergraduate and taught postgraduate students. As such, we have an opportunity to start to talk about the whole experience, and present teaching sessions within that wider context of online learning within an on-campus experience.
Schools/Institutes are encouraged to consider expressing teaching plans within that wider context, to indicate where there are peer-learning sessions, group work, field trips and so forth, and where there are learning-related activities so that students consider their academic experience in the round and do not limit their considerations to how many hours they will have in a physical class setting.
Our next steps to ensure a coordinated and coherent approach
There is always the possibility that there will be a change in Scottish Government guidance during a semester or just before, and there remains the potential for future local lockdowns. The implications of this, the ease with which such moves could be facilitated and the management of student and staff expectations in such scenarios are yet to be fully worked through and are a focus of this project.
The intention is to develop a strategy that will minimise the need for significant change regardless of changes in external guidance and to ensure that, if changes are required, we have a coordinated and coherent approach that is communicated consistently to staff and students.
Contact us
If you have any queries or questions about teaching planning or the project work, please contact the team.