Dear Students,
We hope you are well and looking forward to the summer break now exam season is coming to a close.
You will hopefully have seen the email this week from Professor Martin Hendry, Clerk of Senate and Vice Principal, with an update on industrial action. We would like to highlight some key points from this email, and the resources in place to support you if you have any questions.
We are looking forward to celebrating with those of you who will be graduating in June and July.  Help your day go smoothly by reading our  Graduation Day Guide. You'll find information on when to arrive, where to go, how to hire your gown, photography and more.
This month's edition also includes a student blog on the University's Sustainable Development Goals, find out more about the amazing work of two of our James McCune Smith Scholars, and all things Adam Smith Tercentenary Week - including student events and opportunities to get involved.
This is the last edition of your #TeamUofG Student Newsletter for this session, thank you for your contributions and feedback and we will be back in August. In the meantime, a wee reminder to check your student email in the coming months for any important updates ahead of the new academic year.
Love, Team UofG
Sustainable Development Goals
Sustainable Development Goals Student Interns Andy Barr & Tom Campbell talk about working on the UofG Times Higher Education Impact Rankings submission for 2023. Find out more.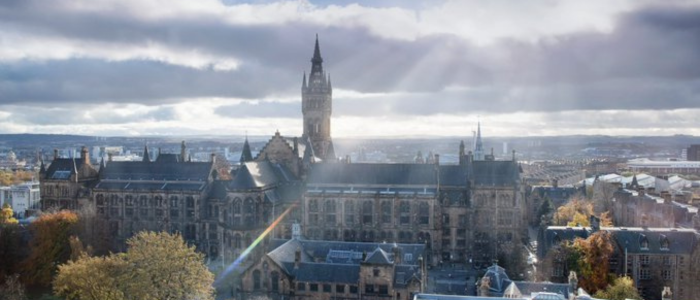 Protect Yourself from Becoming a Money Mule 
You may have seen stories in the news recently about how university students can be targeted as money mules. Your safety and wellbeing is always our number one priority. Find out more.
James McCune Smith PhD Scholars
We catch up with two of the James McCune Smith Scholars, Amina Lawal Agoro & Meshach Lee, to hear about their time living and studying in Glasgow so far. Find out more.