The Welcome Point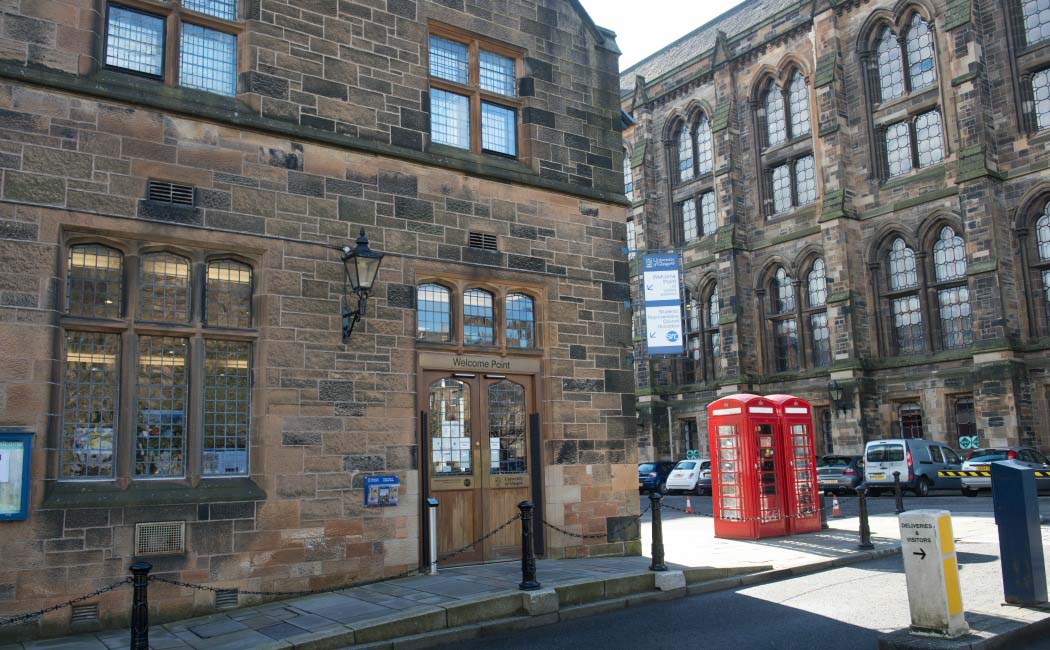 The Welcome Point is a visitor information centre based in the McIntyre Building (beside the University's Main Gate) with friendly staff on hand to answer questions, give advice and provide directions relating to the campus.
Opening times are:
Monday: 9.30am-5pm
Tuesday: 9am - 5pm
Wednesday: 9am - 5pm
Thursday: 9am-5pm
Friday: 9am-4pm
The McIntyre Building was designed by Sir John James Burnet in the 1880s and during its history has been the site of both the University's Men's and Women's Unions. Beside this building, you can admire our iconic red British telephone boxes, designed by Sir Giles Gilbert Scott (the architect of Battersea Power Station and Liverpool Cathedral).