The University Chapel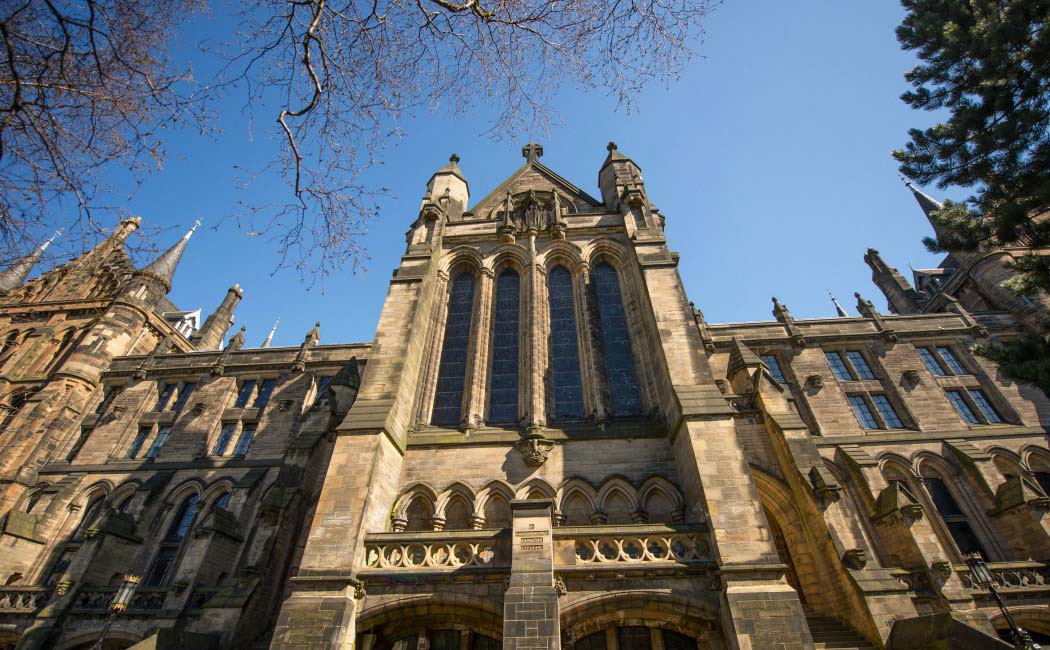 The University Chapel was completed in 1929 as a memorial to University members who died in the two world wars, and is one of the few locations in Scotland where marriages in the Protestant, Reformed and Roman Catholic faiths can be celebrated.
The design was the work of Sir John James Burnet and recalls the early Gothic period, and the stunning stained-glass windows were created by Douglas Strachan.
There are a wide variety of services and events held here throughout the year, including cinema screenings and concerts. Find out more about the Chapel.