The Gilbert Scott Building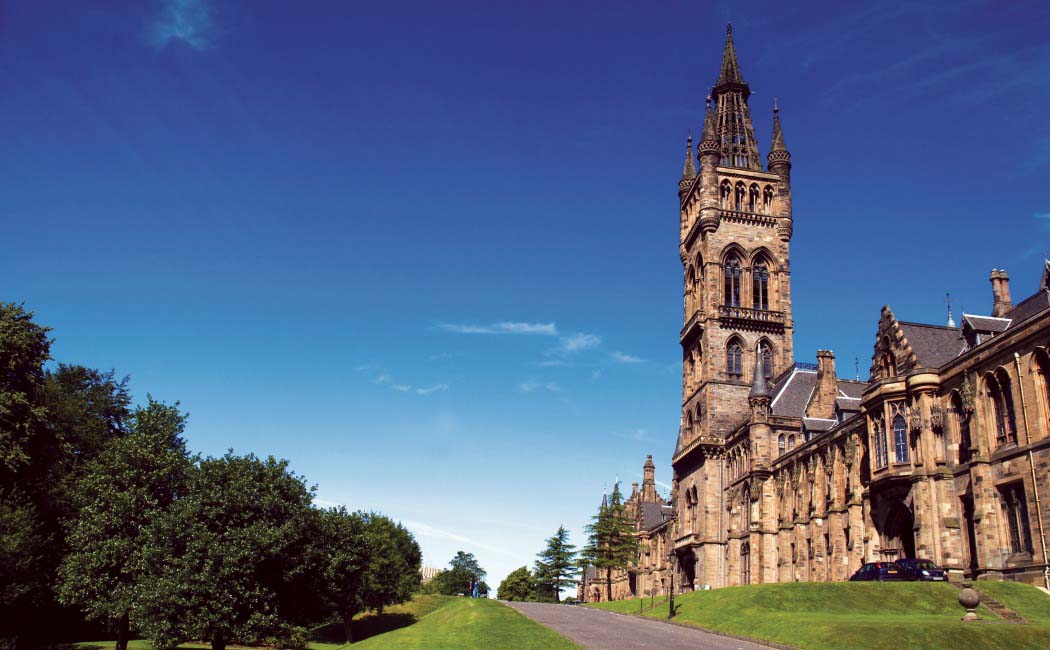 The Gilbert Scott Building (the University's striking main building) is named after its designer Sir George Gilbert Scott, a leading figure in the Gothic Revival movement who designed many of the University's buildings in the late 19th century.
Above the main central doorway, a plaque carries the University`s badge and motto Via, Veritas, Vita (the way, the truth, the life).
Sir George died before the building was finished, but his son John Oldrid Scott, a famous architect in his own right, completed the building in 1891. This included the University's iconic tower, which stands 278 feet high and is one of Glasgow`s most notable landmarks.