The Lion & Unicorn Staircase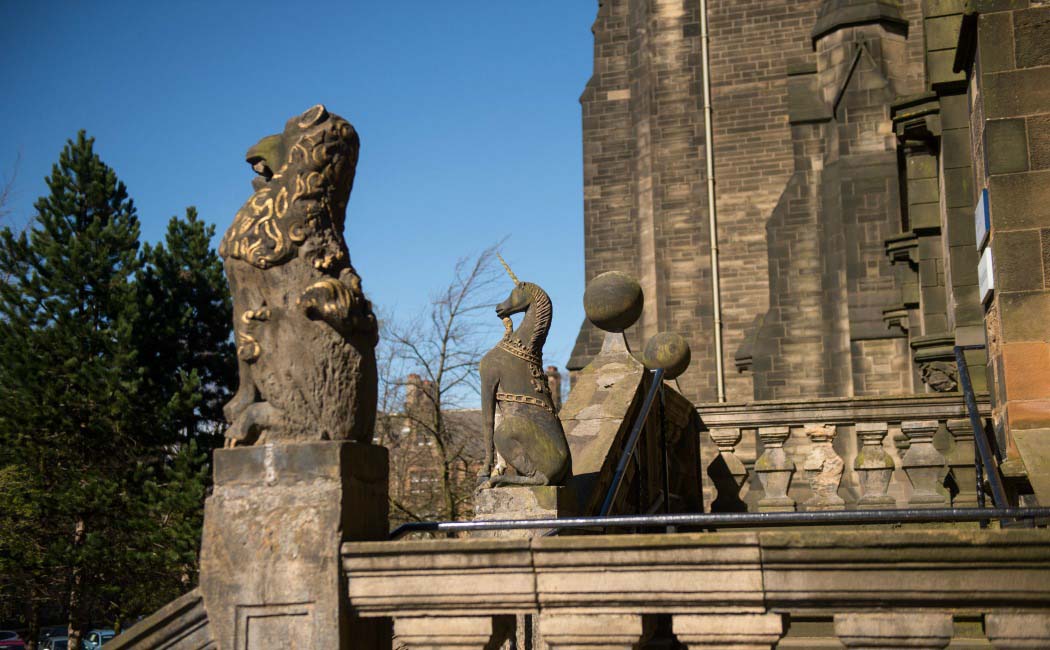 The Lion and Unicorn Staircase was created in 1690 by stonemason William Riddel and was part of the original University of Glasgow campus located in the city's High Street. When the University relocated to its present site here at Gilmorehill in 1870, this staircase was brought over stone by stone, by horse and cart, to be rebuilt by hand and made part of the new building.
The lion and the unicorn are symbols of the United Kingdom: the lion is the national animal for England, and the unicorn is the national animal for Scotland, symbolising purity and strength.