The University Gift Shop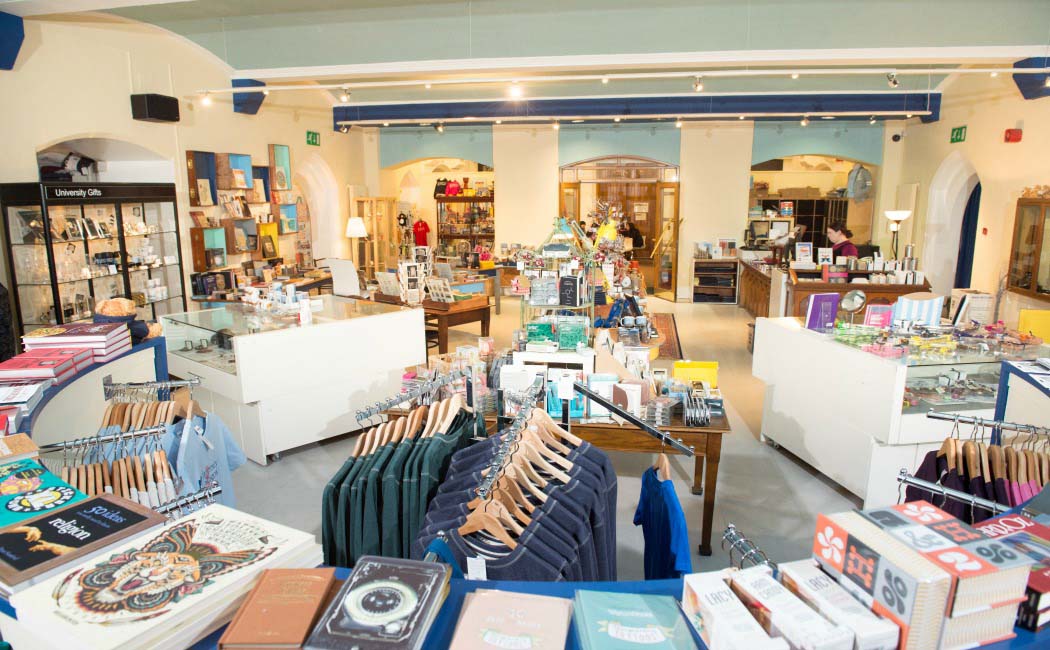 The University Gift Shop (located underneath The Hunterian Museum) is the perfect place to visit on campus for unique University of Glasgow merchandise, including our official tartan collection and a range of clothing and jewellery.
There is also a large selection of Scottish gifts including artwork, accessories, stationery, books and traditional sweets. Find out more about the University Gift Shop.
Outside of the gift shop is a scale model of the University, which shows a bird's eye view of the main campus and its surroundings in the West End.