"Core to Core" Consortium to Exploit Spin Chirality in Advanced Materials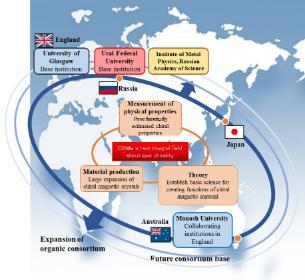 The Core to Core Consortium is a major new initiative that is centred on the exploitation of electronic chirality in advanced materials, with a particular interest in their electromagnetic response. It combines international expertise in the synthesis, characterisation and theory of chiral electronic media. Our ambition is to make advances in a variety of technologies, ranging from next generation information and communication technologies to improved bio-sensors. The consortium has a budget of approximately £1.5m and is co-funded by the EPSRC and JSPS, research councils in the UK and Japan, respectively.
Our consortium brings together for the first time researchers from across the University of Glasgow with collaborators from Universities and Institutes in Tokyo, Osaka, Kyushu and Hiroshima. It is augmented by collaboration with Ural Federal University, Russia and Monash University, Australia.

Core Partners:
‌
‌
‌
Major Funders: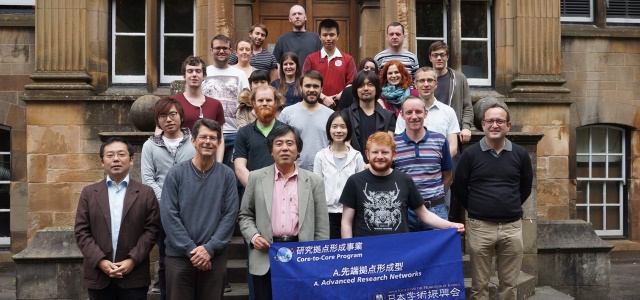 ‌‌Group photo, Core to Core planning meeting, June 2015.