The physics of materials, with an emphasis on the nanoscale
We study fundamental phenomena and find solutions for critical issues such as energy, healthcare and information technology.
Our research is underpinned by advanced characterisation and a long-standing reputation for the development of transmission electron microscopy techniques.
We are a very active research group with a strong international reputation. We are well supported by the funding councils, research councils and industry.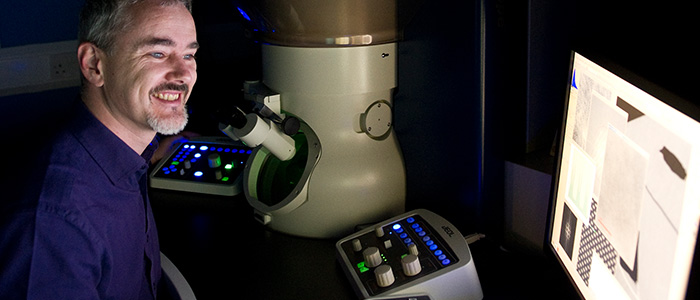 We operate a suite of highly advanced microscopes using light, atomic forces, ions and electrons to observe and measure the physical, chemical, electronic and magnetic structure of material systems.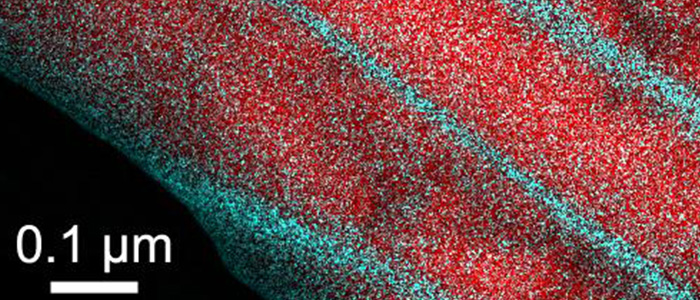 We offer contract services for industry to make use of our expertise and facilities.
Studying nanostructure and nanochemistry of functional materials with transmission electron microscopy.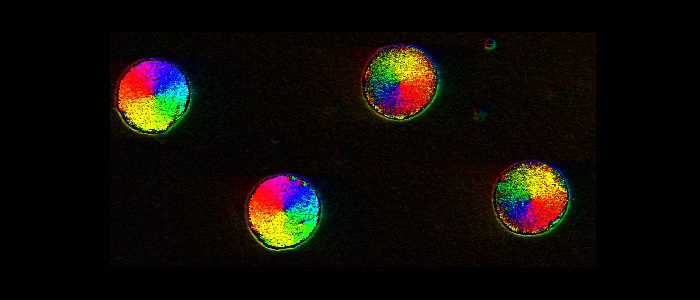 Differential Phase Contrast image of vortex states in sub-micron magnetic disks. The colour sequence indicates the direction of magnetisation.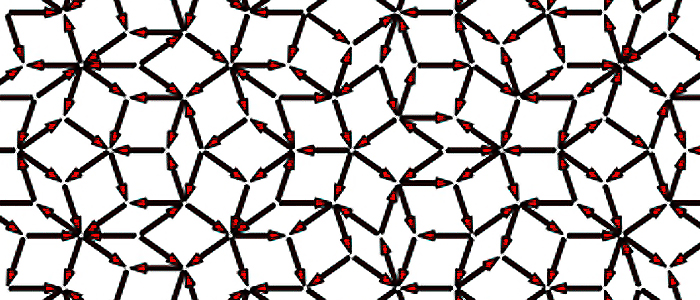 Micro-magnetic simulation of a frustrated two-dimensional spin lattice with five-fold symmetry.