Finding out about family, graduates or classmates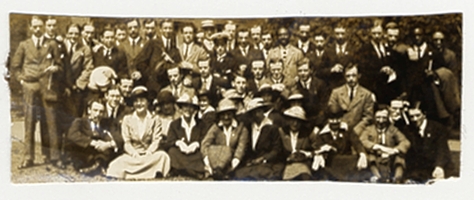 If you wish to carry out some research about a family member who had graduated at the University of Glasgow then first consult our Archive Services.
For information about getting in touch with former classmates then check out the Development and Alumni Office webpages.
The Royal College of Physicians and Surgeons Library and Archive contains a wide variety of resources for helping to trace a medical ancestor in Glasgow and the West of Scotland and beyond.
The Royal College of Nursing can help in Tracing Nurses. Find out more.
Visit the Austrialian Medical Pioneers website for any doctors who might have emigrated from Glasgow.
And for links to other libraries and archives with medical material and collections, see the Historic Hospital Admissions Project, the Florence Nightingale Digitization Project and The Centre for the Social History of Health and Healthcare (CSHHH).