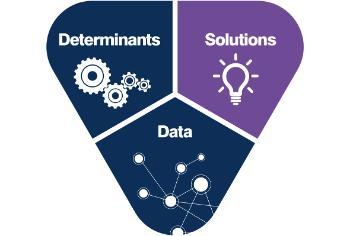 Solutions focused research
Improving mental health
Our world-leading research in mental health aims to understand the determinants of mental health with a view to improving the health and wellbeing of all and reducing health inequalities.

Main contact
Prof Katie Robb (Mental Health and Wellbeing)
School of Health and Wellbeing research theme
Related University of Glasgow beacon
The challenge
It is estimated that more than 1 billion people globally are affected by mental health or substance misuse problems. While worldwide mortality rates from other causes of death have declined, premature mortality among those with mental health problems from suicide and comorbidities, has remained high. Inequalities are stark, with those from more socially disadvantaged backgrounds being most affected. One of the major challenges to prevention is the treatment gap, where there is a huge disparity between the number of people who need care and those who receive it. We need coordinated action to develop novel, scalable, accessible and effective interventions to tackle the global burden of mental health problems.
The research
Our research is organised around five specialist groups:
The results
Our research has developed and evaluated a range of new psychosocial interventions for common and complex mental health problems, with trials of complex, face-to-face as well as digitally delivered interventions in adult mental health and suicidal behaviour, disability and in parent-infant mental health. These trials are underpinned by a programme of work aimed at the specification, measurement and validation of psychological, interpersonal and biological mechanisms of change. Further details can be found in our publications below.
The impact
Our research has made significant impact locally, nationally and globally on the delivery of mental health care. Our work on psychosis, brain injury, children, people in distress, suicide prevention and supporting people with developmental disabilities has influenced policy and clinical practice nationally and internationally.
The team
Related publications
Glasgow University Centre for Excellence in Developmental Disabilities
Suicidal Behaviour Research Lab
Psychosis Research Group
Adverse Childhood Experience Centre
Neuropsychological Rehabilitation Research Group