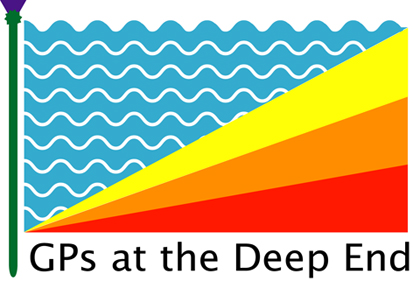 Deep End Pioneer Scheme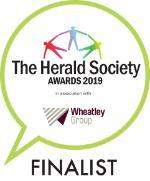 The Deep End GP Pioneer scheme was shortlisted as a finalist in two categories of the 2019 Herald Society Awards:
Herald Society Team of the Year (sponsored by Wheatley Group)
Health and Social Care Integration Award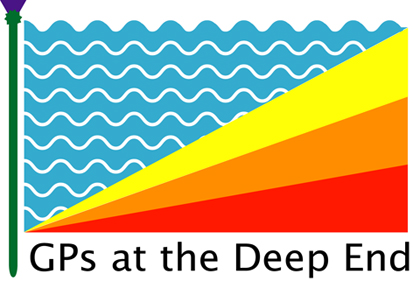 Fellowship opportunities
Funding for the second cohort of Pioneer Scheme fellows came to an end in April 2020.
We are currently exploring options beyond this date and will update this page when further information is available.
About the scheme
The Deep End GP Pioneer Scheme aims to support recruitment and retention of both early career and experienced general practitioners working in very deprived areas (the Deep End)
The overall aim of the proposal is to develop and establish a change model for general practices serving very deprived areas, involving the recruitment of younger GPs, the retention of experienced GPs and their joint engagement in strengthening the role of general practice as the natural hub of local health systems.
Day release programme
If you would like more information about any of the sessions for which a summary is not available, please email deependgp@gmail.com
Day release sessions from Phase 2
2020
CBT and psycho-education for common mental health problems (26 Feb 2020)
LGBT and health inequalities (29 Jan 2020)
FGM (15 Jan 2020)
2019
Gender based violence (11 Dec 2019)
Migrant health (06 Nov 2019)
Drug and alcohol mortality (23 Oct 2019)
Challenge Poverty Week (09 Oct 2019)
Talking about poverty (14 Aug 2019)
Engaging marginalised patients (07 Aug 2019)
Obesity at the Deep End (24 Jul 2019)
Community Links Worker approach (10 Jul 2019)
Self-harm and sexual abuse (26 Jun 2019)
Leadership and resilience (15 May 2019)
Chronic pain (17 Apr 2019)
Homeless and Inclusion Health Conference (27 Mar 2019)
Managing difficult consultations (06 Mar 2019)
Day release sessions from Phase 1
2018
Unworried well (15 Aug 2018)
Psychologically Informed Environments (PIE) training (01 Aug 2018)
Chronic pain (04 Jul 2018)
Sexual health (13 Jun 2018)
Care of the elderly (09 May 2018)
(15 Aug 2018)
(01 Aug 2018)
(04 Jul 2018)
(13 Jun 2018)
(09 May 2018)
(21 Mar 2018)
(07 Mar 2018)
(14 Feb 2018)
(17 Jan 2018)
2017
2016
(21 Dec 2016)
(07 Dec 2016)
Related documents and publications