Introduction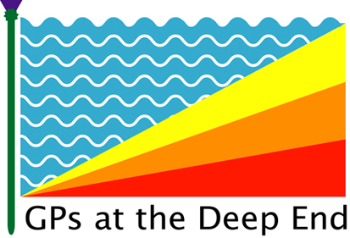 General Practitioners at the Deep End work in 100 general practices serving the most socio-economically deprived populations in Scotland (where 44-88% of registered patients live in the 15% most deprived data zones).

Deep End Projects, including the Community Link Worker Programme, Govan SHIP, the GP Pioneer Scheme and the Parkhead Financial Advice Project have all been based in Deep End practices serving areas of "blanket deprivation".

The majority of people living in the 15% most deprived Scottish data zones are not registered with Deep End practices, however, and are registered with about 500 other practices in Scotland, serving various degrees of "pocket deprivation" (i.e.1-43% living in the most deprived data zones).

Although the Deep End Projects have been based in Deep End practices, it is clear that many of the findings, and especially those concerning individual patient care, are relevant to patients living in deprived circumstances throughout Scotland.

From 2019, therefore, shared learning from the Deep End Project will be concerned with the needs of Deep End patients wherever they are registered in practices serving either blanket or pocket deprivation.

The Project's work in addressing the Inverse Care Law will continue to focus on Deep End practices with large concentrations of Deep End patients.