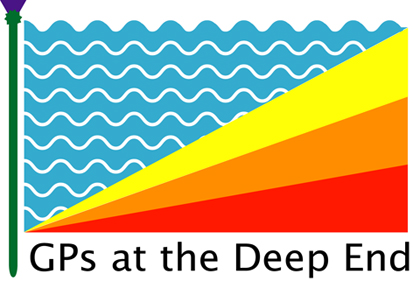 Conferences and events
Third Medical Student Conference
(Apr 2022)
Building on the success of previous student conferences in 2017 and 2018, the Third Deep End medical student conference was originally planned to take place in April 2020.
A certain global pandemic got in the way, but the conference finally took place in person at the Wolfson Medical School Building, University of Glasgow, on Saturday 23 April 2022.
If you would like a copy of a document or resource for which there is no link, please email deependgp@gmail.com
C‌onference papers
Presentations

Katriona Paterson (MH nurse in Craigmillar Practice, Edinburgh)
Edinburgh Uni Inclusion Health Society
Dr John Budd (Inclusion Health GP and students from Edinburgh Uni Inclusion Health Society)
Social prescribing and Community Links Workers
Sharon Webb (Community Links Practitioner, Gorbals)
Medics Against Violence
Scott Diamond, (Paramedic, Medics Against Violence)
Opportunities for student advocacy
Mehika Sood (medical student) and Mhairi Russell (FV doctor)
Recovery from addiction
John McCann (Recovery Networks)
Gender based violence | Workshop handout
Jennifer Carrol (SAY Women)
Evaluation
The end of event evaluation is available on request.