Welcome
Welcome to the webpage for the Editorial Team working on the upcoming volumes of the Edinburgh Edition. Below you can read about each of us, our research interests, and our roles in the project. Since the project started in 2018 we have been shaping the Textual Policy for the edition, which you can read here: Ramsay Edition (Textual Policy).
The Editorial Team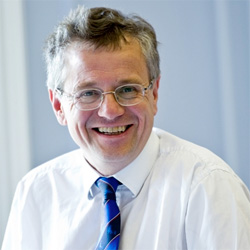 Prof Murray Pittock (Principal Investigator, General Editor)
Murray Pittock FRSE is Bradley Professor and Pro Vice-Principal of the University of Glasgow. Outside the University, Murray is Scottish History advisor to the National Trust for Scotland and an advisor to the National Galleries as well as other organizations. He has strong international links including standing assessor roles on overseas research councils and has worked closely with government, including convening a national champions group for the Curriculum for Excellence in Scotland. He has held visiting appointments in History, English, Languages, Celtic, Equality and Diversity and Irish Studies at Yale, New York University, Notre Dame, Trinity College, Dublin, Charles University, Prague, South Carolina and other institutions. Murray has made around 1700 media appearances in 55 countries on culture, politics, history and society. His recent work includes Material Culture and Sedition (2013), shortlisted for Saltire research book of the year, Culloden (one of History Today's top ten History books of 2016) and the Scots Musical Museum in the Oxford Burns (2018). He is general editor of the Edinburgh Edition of the Works of Allan Ramsay and holds the £1M AHRC award for the 2018-23 Allan Ramsay Project; he is also Principal Invesigator of the EPSRC-AHRC Scottish national Heritage Partnership on Immersive Technology design.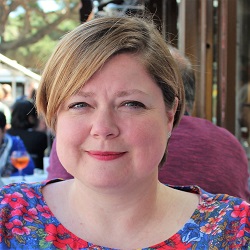 Dr Rhona Brown (Co-Investigator)
Rhona Brown is Senior Lecturer in Scottish Literature at the University of Glasgow, where she specialises in eighteenth-century Scottish literature and the contemporary periodical press. She is author of Robert Fergusson and the Scottish Periodical Press (2012) and co-editor of Before Blackwood's: Scottish Journalism in the Age of Enlightenment (2015). In 2011-12 she edited two newly-discovered works by eighteenth-century Scottish authors: James Beattie's Grotesquiad and a lost poem on the life of an Edinburgh gentlemen's club by Robert Fergusson, and has recently produced an online edition of the radical 1790s Scottish newspaper, the Edinburgh Gazetteer. Rhona is co-editor of Robert Burns's Correspondence in the forthcoming Oxford University Press edition and editor of Allan Ramsay's Poetry and Prose for the upcoming Collected Works on Edinburgh University Press. Both of these major projects are funded by the AHRC.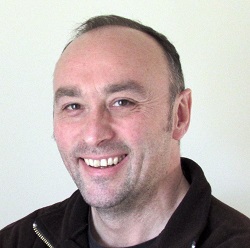 Dr David McGuinness (Co-Investigator)
David McGuinness is a Senior Lecturer in music at the University of Glasgow, and divides his time between historical Scottish music and contemporary work. As director of early music ensemble Concerto Caledonia he has made thirteen albums, mostly of newly-rediscovered repertoire, and has been a music producer and composer for television and radio, most notably on several seasons of E4's teen drama series Skins. In 2007 he produced John Purser's 50-part history of Scotland's music for BBC Radio Scotland, and co-ordinated the station's observance of No Music Day with the artist Bill Drummond. From 2012 to 2015 he was principal investigator on the AHRC-funded project Bass Culture in Scottish Musical Traditions. His most recent project is What News, an album of traditional Scots ballads with singer Alasdair Roberts and sound artist Amble Skuse.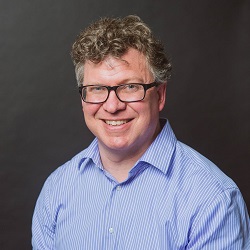 Prof Steve Newman (Co-Investigator)
Steve Newman is an associate professor of English at Temple University in Philadelphia, Pennsylvania. He is the author of Ballad Collection, Lyric, and the Canon: The Call of the Popular from the Restoration to the New Criticism (University of Pennsylvania Press, 2007) as well as articles on Allan Ramsay, Robert Burns, William Blake, and songs in Shakespeare, among other topics. Among his current projects are a Digital Humanities site on The Beggar's Opera and on a monograph, Time for the Humanities: Competing Narratives of Value from the Scottish Enlightenment to the 21st Century Academy. He serves as the President of the Temple Association of University Professionals, the labor union representing 3000 faculty, librarians and academic professionals at Temple Univesity (AFL-CIO #4531).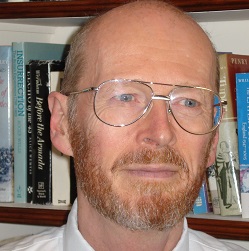 Prof Daniel Szechi (Co-Investigastor)
Daniel Szechi took his first degree at the University of Sheffield and his DPhil at the University of Oxford. Over his career he taught at St John's College, Oxford, Auburn University, Alabama, and the University of Manchester. In February 2017 he retired and is now Emeritus Professor in Early Modern History at Manchester. He continues to write and research and now also runs a historical consultancy business. He has written extensively on the history of Jacobitism and his latest book, Britain's Lost Revolution? Jacobite Scotland and French Grand Strategy 1701-1708 (Manchester University Press) was published in 2015.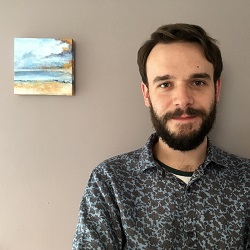 Dr Craig Lamont (Research Associate)
Craig Lamont is the senior postdoctoral research assistant in the AHRC-funded project 'The Collected Works of Allan Ramsay.' He is also a research assistant for the ongoing 'Editing Robert Burns for the 21st Century' project (also AHRC-funded). His PhD on 'Georgian Glasgow' won the 2016 Ross Roy Medal, awarded annually to the best PhD thesis on a subject relating to Scottish literature. He also lectures and teaches in Scottish literature at the University of Glasgow. In 2017 the Centre for Robert Burns Studies launched a new Bibliography of Robert Burns for the 21st Century: 1786-1802, complied by Craig Lamont during his first postdoctoral employment. He maintains an interest in bibliography, print culture, and memory studies.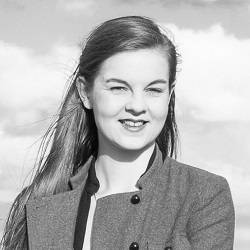 Dr Brianna E Robertson-Kirkland (Research Associate)
Brianna Robertson-Kirkland is the music research associate for the AHRC-funded project 'The Collected Works of Allan Ramsay' and is a Lecturer of Historical Musicology at the Royal Conservatoire of Scotland. In 2017 she was granted travel fellowships to research 18th-century music collections in Sydney, Australia supported by the University of Glasgow Ross Fund. She also received Chawton House Library Visiting Fellowship supported by the British Society for Eighteenth-Century Studies. She co-organised the Women and Education in the Long Eighteenth Century Eighteenth-century workshop, which inspired a special issue of Women's History: journal of the Women's History Network and she is part of the team that established the Education Research Network and funded by the Royal Society of Edinburgh.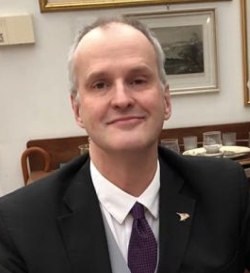 Dr James J. Caudle (Research Associate)
Dr. Caudle joined the Ramsay Edition in 2020. He will be working with Murray Pittock on the edition of The Ever Green (originally printed by Ruddiman in 1724). He previously served as the Associate Editor of the Yale Boswell Editions in 2000–2017, and has been a Research Associate with the Correspondence team of the Robert Burns Edition at Glasgow since 2018. Dr. Caudle's recent scholarship in Scottish literary and historical studies 1750–1800 has re-emphasized James Boswell as a distinctively Scottish author with strong roots in Edinburgh and Ayrshire. He continues work on the first-ever comprehensive annotated edition of Boswell's poems and songs. He also continues to publish on history of political thought and history of the book in Britain 1688–1788.
The Knowledge Exchange Team
You can read more about the work of the KE Team here
Mungo Campbell is the Deputy Director of The Hunterian, Glasgow. He organized the Hunterian exhibition, Allan Ramsay; Portraits of the Enlightenment, also editing the accompanying publication (Prestel 2013). He is currently a member of the shared research project between the Universities of Uppsala, Edinburgh, Glasgow and Göttingen on the Enlightenment Knowledge and recently participated (October 2014) in the research workshop "Globalizing the Enlightenment University: Institutional Structures and the Organizers of Knowledge" at the Lichtenberg-Kolleg, Georg-August-Universität Göttingen.
Dr Lucinda Lax is Senior Curator of Eighteenth-Century Collections at the Scottish National Portrait Gallery. After reading history of art at the University of York, she worked in London as the visual arts commissioning editor for a leading academic publisher. She subsequently returned to York to complete masters and doctoral degrees that focused on eighteenth-century British portraiture and genre painting. She took up her present role in 2014, taking responsibility for the curatorial care and presentation of the SNPG's outstanding collection of portraits dating from 1700 to 1830. Her current research is concerned with the relationship between Scottish art and society in the long eighteenth century, with a special interest in the paintings of Allan Ramsay Jr., and Henry Raeburn; the production and dissemination of Jacobite imagery (including most notably the recently rediscovered Ramsay of Charles Edward Stuart); and the career of James Byres, the leading Scottish antiquarian in eighteenth-century Rome.
Dr Ralph McLean is Curator for the Long 18th Century Collections at the National Library of Scotland, a post he has held since 2014. Ralph has curatorial responsibility for all of the eighteenth-century collections of literary manuscripts held at the Library, including significant holdings relating to Allan Ramsay. He completed his PhD at the University of Glasgow on 'Rhetoric and Literary Criticism in the early Scottish Enlightenment', before working as a post-doctoral research associate on the AHRC funded project 'Editing Robert Burns for the 21st Century'. Ralph has published a number of articles on the literary history of Scotland and Britain.
Dr Jennifer Melville (National Trust for Scotland) studied at Aberdeen and Manchester Universities and received her PhD from the University of Edinburgh in 2000. Her background is in fine art, with a special interest in late 19th and early 20th century fine & applied art and interiors and contemporary art. Since moving to the National Trust for Scotland her primary focus has concentrated on the varied collections and historic interiors in her care and in ensuring that these can be made more accessible in new ways to increased and more diverse audiences. For the Allan Ramsay Project the National Trust for Scotland will contribute by giving physical manifestation to Ramsay's Edinburgh through our visited properties, including those in and around Edinburgh: the Georgian House, Gladstone's Land and Newhailes. This will allow the project to reveal how Allan Ramsay's work impacted on Scottish society, especially Enlightenment women. In addition, with our fine collection of paintings by Allan Ramsay junior, noticeably at Newhailes, NTS can support an exploration of the links between Allan Ramsay, father and son. NTS will contribute in a unique way, by providing venues where the outcomes of the project can be communicated in imaginative ways to a wider public and brought to life in authentic period settings.
Helen Smailes is Senior Curator of British Art at the Scottish National Gallery since 1993, responsible for Scottish painting c1670-1900, C18 and C19 English painting, British C18 and C19 sculpture and plaster casts, and historic American art. One of the National Galleries' senior subject specialists with research interests in British history painting and portraiture, C19 British figure sculpture, plaster casts, early art education, printmaking and the print trade, patronage, collecting and the history of taste in C18 and C19 Scotland. An honorary fellow of the School of Arts, Culture and Environment, University of Edinburgh, 2005-2014 and currently lead curator on the Gallery's Scottish Capital Development Project (estimated delivery in 2020).
Advisory Board & External Partners
Prof Gerard Carruthers (University of Glasgow)
Prof Ian Duncan (University of California, Berkley)
Prof Thomas Keymer (University of Toronto)
Prof Patrick Scott (University of South Carolina)
Prof Jeremy Smith (University of Glasgow)
Prof Marcus Walsh (University of Liverpool)
Prof Sally Mapstone (University of St. Andrews)