Allan Ramsay (1713-1784)
The son of the poet, also named Allan Ramsay, became a renowned portrait-painter. Our collaborations with our external partners will help us showcase the fascinating relationship between father and son during the Scottish Enlightenment. Watch this space for more research as we make progress.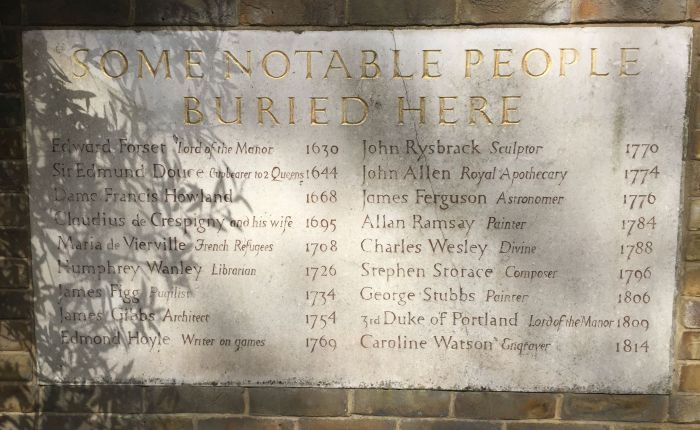 Ramsay's burial in St. Marleybone Church, London, is marked (above) in the memorial garden there. Photo kindly provided by Dr. Clark McGinn.