Ramsay's Songs and Music: research and performance
An important part of the new Edition will be to focus on Ramsay's innovations not only in Scottish poetry and drama, but in music. Ramsay included songs in his first edition of poetry and his connections in early Enlightenment Edinburgh position him at the centre of a thriving musical scene. This page will showcase the new research into Ramsay's Songs and Music, as well as new performances and digital resources to complement the Edition. In the meantime, please have a look through the Map for some context of music in Edinburgh during Ramsay' time.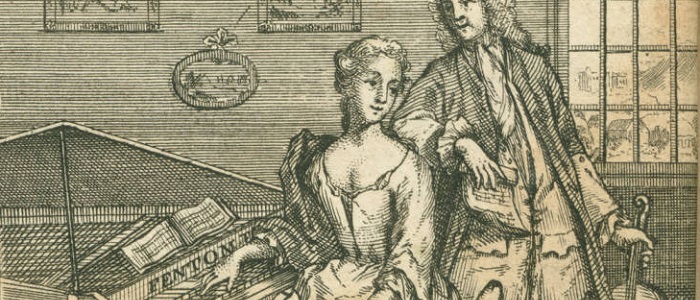 (above): detail from the frontispiece in Musick for Allan Ramsay's collection of 71 Scots songs (c. 1720).
Image courtesy of the G. Ross Roy Collection of Scottish Literature, Irvin Department of Rare Books and Special Collections, University of South Carolina Libraries, Columbia, S.C.