Robert Burns
Robert Burns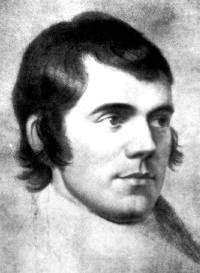 Robert Burns (1759-96) was the son of an Ayrshire farmer. His colourful life as lover, satirist and poet has long been a source of fascination: since his death he has been regarded as Scotland's national poet, and within a decade of his passing the first Burns Supper was held in his memory. The 'Immortal Memory' of Robert Burns is still the main and indispensable toast at all such suppers, now held in their thousands across the world.
Burns's independence of mind and his mixture of passionate beliefs and ironic distancing make him seem to many a typical Scot, while his life of appetite and disappointment render him typically human on a grander scale, rather like his fellow Ayrshireman James Boswell (1740-95). Burns's collection, adaptation and improvement of hundreds of Scottish songs place him at the centre of the folk as well as the learned tradition in poetry, and many of his poetic effects are obtained by a hybrid use of both these kinds of poetry, and of the language they use.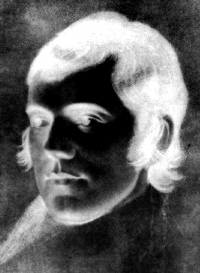 Burns is an extremely subtle poet, who plays off his personal identity, his identity as an Ayrshireman and as a Scot against one another in his writing. The prefaces to his Kilmarnock (1786) and Edinburgh (1787) volumes of poetry foreshadow Wordsworth's own to the Lyrical Ballads. Throughout his poetry Burns poses as an unlettered ploughman from Ayrshire while at the same time alluding to the wide range of his reading which enables him to act as a national bard.
Although Burns was long highly regarded throughout the English-speaking world and regularly discussed in the same breath as Shakespeare, since 1945 Anglo-American literary criticism has seriously underestimated the scale of Burns's achievement for a variety of reasons. The Global Burns Network (directed by Professor Murray Pittock at the University of Glasgow and supported by the UK Arts and Humanities Research Council) was established to question the reasons for the decline in Burns' reputation and to demonstrate the continuing scale of his global influence in the run up to conferences and events organised by the Network and other associated projects in the Year of Homecoming, 2009. As a project of Glasgow University's Centre for Robert Burns Studies, the Network's research programme iwas also closely linked to the new Oxford University Press edition of the Works of Robert Burns.