Members of the Global Burns Network
Members of the Global Burns Network
*Information correct as at 2009.

Director: Murray Pittock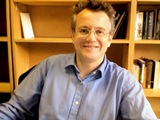 Murray Pittock FRSE is Bradley Professor of English Literature in the University of Glasgow and convenor of the AHRC-supported Global Burns Network; he previously held chairs at the universities of Manchester and Strathclyde. Murray is an international scholar in the fields of Jacobitism and Romanticism, and his most recent books include James Boswell, The Reception of Sir Walter Scott in Europe (both 2007) and Scottish and Irish Romanticism (2008). In 2002 he gave the British Academy Chatterton Lecture on 'Robert Burns and British Poetry'.
Gerard Carruthers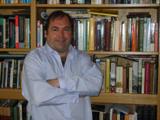 Gerard Carruthers is Head of the Department of Scottish Literature at the University of Glasgow. Director of the recently established Centre for Robert Burns Studies, he is also a member of the steering commitee of the Distributed Burns Collection, of the Abbotsford Library Research Project Commitee, of the organising group for the Royal Society of Edinburgh Robert Burns Celebrations 2009, and co-organiser of the Robert Burns International Conference, held annually at the Mitchell Library in Glasgow. Gerry's recent publications include the monograph Robert Burns (Northcote Publishing; Tavistock, 2006) and Burns: Poems (Everyman; London, 2007). Gerry is in the process of completing an online edition of the letters of James Currie, Burns's first editor, and his next major project is as general editor of the Oxford University Press multi-volume edition of Burns's works.
Robert Crawford
Robert Crawford's new biography of Burns The Bard, will be published in London by Jonathan Cape and in the US by Princeton University Press in January 2009 along with The Best Laid Schemes: Selected Poetry and Prose of Robert Burns (published in Edinburgh by Polygon; co-edited with Christopher MacLachlan) and Poems, Chiefly in the Scottish Dialect, a Polygon anthology of new poems by leading Scottish poets including John Burnside, Jackie Kay, Liz Lochhead, Don Paterson and others. Robert Crawford's Selected Poems was published by Cape in 2005. His most recent collection is Full Volume (Cape, 2008). His award-winning Scotland's Books: The Penguin History of Scottish Literature will be published in New York by OUP in 2009. He has edited essay collections on Burns (1997) and on Robert Fergusson (2003) and is Professor of Modern Scottish Literature at the University of St Andrews.
Leith Davis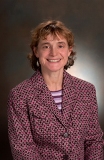 Leith Davis is the author of Acts of Union: Scotland and the Negotiation of the British Nation (Stanford UP, 1998) and Music, Postcolonialism and Gender: The Construction of Irish Identity, 1725-1875 (Notre Dame UP, 2005) as well as co-editor (with Ian Duncan and Janet Sorensen) of Scotland and the Borders of Romanticism (Cambridge UP, 2004). She is currently working on a monograph, 'Transnational Articulations: Print Culture and the Imagining of Global Communities in Britain and Ireland, 1688-1820.' She is a founding member of Simon Fraser University's Scottish Studies Centre, where she will serve as Director beginning September, 2008. Along with Sharon Alker and Holly Nelson, she is organising a workshop on 'Robert Burns in Transatlantic Context' to be held in Vancouver in April, 2009 and editing a collection of essays presented at the workshop.
Dominique Delmaire
Dominique Delmaire is an Associate Professor of English at Lyon University. He is the author of L'Ascèse de L'écriture dans la poésie de George Mackay Brown (Presses Universitaires du Septentrion, 1999) and of a number of articles and book chapters on Scottish and Caribbean Poetry, both of which he teaches at graduate level.
Pauline Anne Gray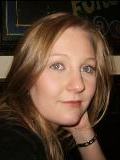 Pauline Anne Gray is currently in the final stages of PhD research at the Department of Scottish Literature, University of Glasgow. She is very interested in Robert Burns's controversial literature, and so her thesis, entitled 'Gender, Bawdry and the Body in the Poetry and Prose of Robert Burns', pays particular attention to Burns's songs included in The Merry Muses of Caledonia. She has published numerous articles and given conference papers based upon her research. Excitingly, 2009 will see the publication of her first editorial project: a limited facsimile edition of Burns's 'The Fornicator's Court' co-edited with Dr. Gerard Carruthers. Pauline has worked on a number of academic projects, including the James Currie project based at the University of Glasgow, and is pleased to be Research Assistant to the Global Burns Network.
R.D.S. Jack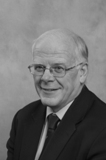 R.D.S. Jack is a Fellow of the Royal Society of Edinburgh. He held a personal chair in Medieval and Scottish Literature at the University of Edinburgh from 1987 until 2004. He is now Professor Emeritus and an Honorary Fellow in that University, and an Honorary Fellow in the Centre for Robert Burns Studies at the University of Glasgow. He has published monographs and articles on early Scottish Literature and on J.M. Barrie as well as Burns. His current interest in Burns focuses on his reception abroad and on the variety of voices he assumes.
Kirsteen McCue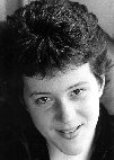 Kirsteen McCue has been lecturer in Scottish Literature at the University of Glasgow since 2002. She is the associate director of the newly established Centre for Robert Burns Studies there and has published widely on Scottish Song in the 18th and early 19th centuries. Click here for further information.
Clark McGinn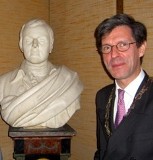 Clark McGinn was born in Ayr and studied at Glasgow University before moving into a banking career in London and New York. His lifelong interest in Burns has made him a recognised after dinner speaker both at Burns Suppers and other dinners and lectures. His book The Ultimate Burns Supper Book was described as "mixing humour with some serious work on Burns". In 2009 he is president of The Burns Club of London (No.1 on the roll of the Burns Federation) and president of the Scottish Bankers London Burns Supper (traditionally the largest in the world) as well as proposing the Immortal Memory eighteen times on four continents. His business, Serious Burns, is active in event planning for all types of Burns programmes.
Silvia Mergenthal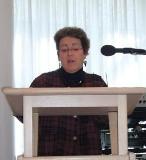 Silvia Mergenthal read German and English at the universities of Erlangen-Nuernberg, Austin (Texas) and St Andrews (Scotland). Since 1997 she has been a Professor of English Literature and Literary Theory at the University of Konstanz, Germany. She has published extensively on Scottish poetry and fiction, notably on James Hogg and Walter Scott, but also on Douglas Dunn and Edwin Morgan, on eighteenth and nineteenth-century women's literature, and on constructions of "Englishness" in contemporary British fiction. Her current research interests include crime fiction and the "spatial turn" in cultural studies. Silvia Mergenthal has also served as the President of the German Association of University Professors of English, and currently represents the association on the ESSE board.
Andrew Monnickendam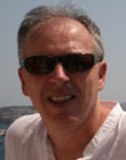 Andrew Monnickendam is Professor of English at the Universitat Autonoma de Barcelona. His major research interest is Scottish Romanticism. In the last few years, he has paid especial attention to the figure of Christian Isobel Johnstone (1781-1857), novelist, journalist and prominent liberal thinker, herself an admirer of Burns. Apart from various articles analysing her work, he also edited her novel, Clan-Albin (1815) for the ASLS.
Prof. Dr. Martin Procházka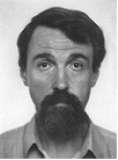 Prof. Dr Martin Procházka, CSc. Professor of English, American and Comparative Literature, is the Head of the Department of English and American Studies at Charles University, Prague. He is the author of Romantismus a osobnost (Romanticism and Personality, 1996), a critical study of English romantic aesthetics, Coleridge and Byron, Transversals (2007), essays on post-structuralist readings of English and American romantics, and a co-author (with Zdenek Hrbata) of Romantismus a romantismy (Romanticism and Romanticisms, 2005), a comparitive study on the chief discourses in West European, American and Czech Romanticism. With Zdenek Stríbrný he edited Slovník spisovatelu: Anglie.. (An Encyclopaedia of Writers: England..1996, 2003). He has published two textbooks: Literary Theory (1995, 1997, 2007) and Lectures on American Literature (2002, 2007), the latter jointly with Hana Ulmanová, Justin Quinn and Erik Roraback. Among his other publications there are book chapters and articles on Shakespeare, Romanticism and Poststructuralism, a translation of Byron's Manfred (1991) and M.H. Abrams' The Mirror and the Lamp (2001) into Czech. He is the founding editor of an international academic journal Litteraria Pragensia and a member of editorial boards of five international academic journals. He was Visiting Professor at the universities of Bristol and Bowling Green (Ohio), Visiting Lecturer at the University of Heidelberg (Germany), Distinguished Visiting Scholar at the University of Adelaide and Visiting Scholar at the University of California at Berkeley.
Dr Alan Rawes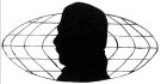 Dr Alan Rawes is Lecturer in Romanticism at the University of Manchester, having previously taught at Canterbury Christ Church University and Strathclyde University. He is the Academic Editor of the Byron Journal and the author of Byron's Poetic Experimentation (2000). He has also published numerous essays on Byron, Burns, Wordsworth, Keats and other topics in various books and academic journals. Other publications include Englsih Romanticism and the Celtic World (co-ed., 2003), Romantic Biography (co-ed., 2003), Romanticism and Form (ed., 2007) and Reading, Writing and the Influence of Harold Bloom (co-ed., 2009). He is currently researching translations of Burns's poetry into Italian in the nineteenth century.
Christopher A. Whatley
Christopher A. Whatley is Professor of Scottish History at the University of Dundee, where he is also Vice-Principal, and head of the college of Arts and Social Sciences. Publications include, most recently, The Scots and the Union (EUP, 2006, 2007), and Scottish Society 1707-1830: beyond Jacobitism, towards industrialisation (MUP, 2000). He has written and given many talks on Burns's social background, but - for 2009 - he is exploring the memorialisation of Burns, in particular the enthusiasm there was for erecting statues of the poet in the nineteenth century.
Other Members:
Dr Valentina Bold, University of Glasgow
Dr Frank Ferguson, Institute of Ulster Scots Studies
Professor Brean Hammond, University of Nottingham
Professor Nigel Leask, University of Glasgow
Professor Bohuslav Manek, Univerzita Hradec Kralove
Dr Hamish Mathison, University of Sheffield
Dr Frauke Reitemeier, University of Goettingen
Dr Zsuzsanna Varga, De Montford University