Diversity and inclusion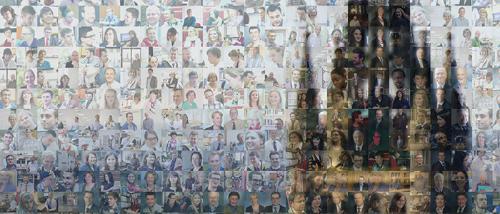 The University of Glasgow is committed to promoting equality in all its activities and aims to provide a work, learning, research and teaching environment free from discrimination and unfair treatment. The University is upfront about its Equal Pay policy. The Equality and Diversity Unit is responsible for promoting and embedding all aspects of equality and diversity within the University community.
The University has a zero-tolerance policy to harassment and bullying, believing that everyone should be treated with dignity and respect within their working and learning environment. These values have been brought together to form the University's Dignity at Work and Study policy, which defines harassment and bullying and outlines different support measures in place if you are a victim of harassment and bullying.
To supplement the Dignity at Work and Study policy, the University has also published a Code of Practice on Unacceptable Behaviour.
The University has also created a Respect Advisors Network, who can provide additional support to those subjected to harassment or bullying. Members of the Respect Advisors Network have been trained to offer confidential, impartial, one-to-one support and they can clarify the options available for you to deal with bullying or harassment at the University.

Disability
The University's Disability Services empower students & staff with disabilities, learning difficulties and medical conditions, to experience in full what the University has to offer. They provide a range of provisions and specialist support to:
• Registered students of the University with a disability
• Potential students of the University with a disability including Summer School and Access students
• University staff with a disability.
If you would like more information on declaring a disability within the University, more information is available here.
The School of Chemistry Disability Coordinator is Professor David Jackson, who helps to promote and support disabled staff and students as well as to promote disability equality within the School. If you would like more information, please email Professor Jackson.
LGBT+
The School of Chemistry strives to offer a supportive environment to all students and staff, regardless of sexuality or gender identity.
The Equality and Diversity Unit have collated a number of helpful resources to support LGBT+ students and staff. The University has also appointed a Gender and Sexual Diversity Equality Champion, who chairs the Gender and Sexual Diversity Group, where issues affecting LGBT+ people can be raised and addressed or referred to appropriate bodies for action.
The School would love to know what it could do better to support its LGBT+ community – please contact us with feedback and suggestions.
Black, Asian and Minority Ethnic (BAME) members of the University
The University is committed to inclusivity for all staff and students, regardless of their ethnicity. The most recent University Staff Survey (2018) found that staff identifying as BAME were, on average, more positive than white staff members about their experience of working at the University.
The University has a wide range of support available for new international staff members and students of the University.
For international students, the University's Learning Enhancement and Academic Development Service (LEADS) can provide a variety of support, including:
Writing advice for international students
Maths and statistics advice
In addition, the University has appointed a race equality champion, who co-chairs the race equality group. Issues affecting BAME staff and students may be raised directly with line managers or supervisors, or alternatively Ms Bonnie Dean and Professor Satnam Virdee, co-chairs of the race equality group, may be contacted for advice and support.
Diversity and inclusion Moodles
The University has some online training Moodles to promote equality and diversity - follow the links below to find out more:
Full stop campaign
To highlight different types of bullying and harassment, the University ran a 'Full Stop' campaign in 2015/16. This involved the creation of multiple posters which were displayed across the University containing example bullying and harassment scenarios based on real-life cases reported across the University. These posters are also displayed in this section. A new Full Stop campaign is due to launch towards the end of 2019.