About the School of Chemistry
Welcome from the Head of School
Welcome from the Head of School
Thank you for your interest in the School of Chemistry at the University of Glasgow. The School provides an exciting range of undergraduate and postgraduate taught degree programmes, as well as a superb research environment to undertake a range of vibrant PhD programmes. This has allowed the School to attract talented students and researchers from across the globe and from a diverse range of backgrounds. The School houses a wide range of cutting-edge research equipment, which underpins the research activity within the School. Looking forward, the School aims to build upon its success to further cement its position as a leading institution to study chemistry and undertake cutting-edge research. I look forward to welcoming you to the School.
Please do not hesitate to contact me if there is anything which you would like to ask about.
Professor Justin Hargreaves
Head of the School of Chemistry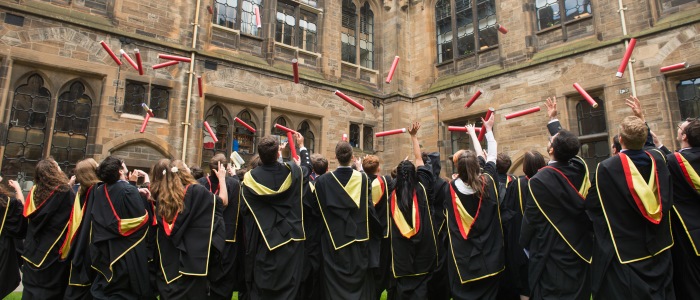 Our rankings and awards
The School has an excellent national and international reputation. We are currently ranked as follows:
Our research
The School has enjoyed a healthy research income over recent years. We regularly publish world-leading research in top journals such as Nature and Science. The School has six main research groupings:
Athena SWAN Bronze Award
The School is the proud holder of an Athena SWAN Bronze Award, highlighting our commitment to equality and diversity within the School.
We have a diverse mix of staff and students from all over the world.
Visit our Equality and Diversity pages to learn more about the School's initiatives.
Recent School statistics
Over the past decade the School has significantly improved its research performance, appointed high-quality academic staff, expanded its postgraduate numbers and established WestCHEM. Additionally, since 2010:
The School has doubled its research grant income.
Postgraduate student numbers are at an all-time high (>120).
Our undergraduate programmes are flourishing with 70% of MSci students in 2016 graduating with a 2:1 or above
Our vision for the future
The School of Chemistry aims to:
Further increase research grant income
Continue to increase our number of internationally leading papers
Appoint new academic staff to rival the best departments
Continue to expand our postgraduate student numbers
Expand our trans-national education
Improve the quality and size of research and teaching spaces
Continue to provide high-quality undergraduate teaching programmes
WestCHEM
The School is a founding member of WestCHEM, the joint research school of chemistry for the West of Scotland. Click here to read more about the School's role in WestCHEM.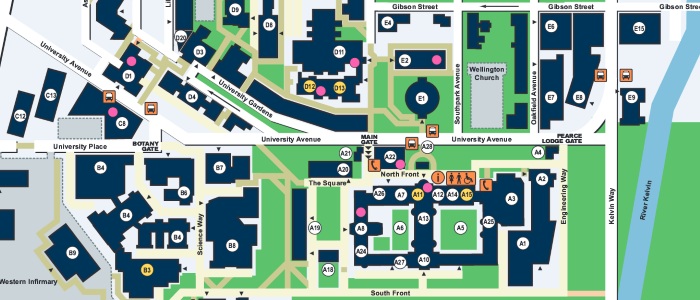 Address
The School of Chemistry
Joseph Black Building
University Avenue
Glasgow G12 8QQ