Karen Finch Prize Presentation 2021
The Textile Conservation Foundation (TCF) makes a real difference to our students through its ongoing support of textile conservation education and research. Examples of this support include bursaries and prizes.
TCF bursaries, in particular, play an important role in enabling some of the next generation of textile conservators to complete their studies. Funded in part through monies raised from other trusts and foundations, the TCF bursaries also provide opportunities for our students to engage with a range of audiences to communicate their conservation work at functions, events and donor visits.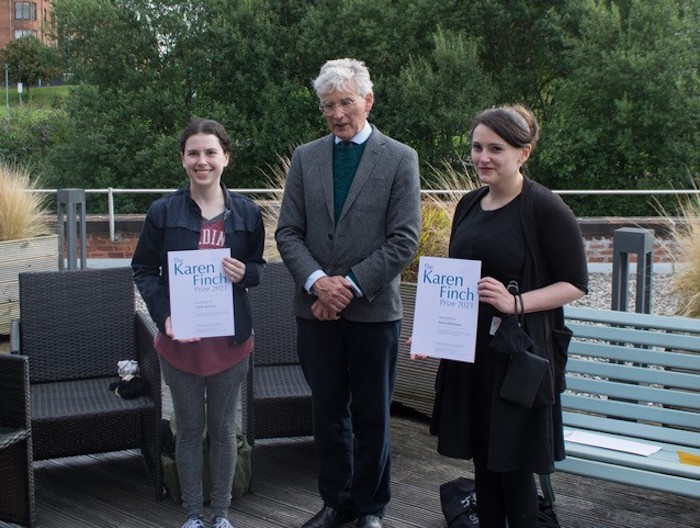 Callie Jerman (left) and Anna Robinson (right), joint winners of the 2021 Karen Finch Prize, with Ian Gow of the TCF (photo courtesy of Textile Conservation Foundation)
The TCF also awards an annual student prize, which is named after Karen Finch OBE in honour of her tremendous contribution to the field of textile conservation. Congratulations from all at the Kelvin Centre to Anna Robinson and Callie Jerman as joint winners of the 2021 Karen Finch Prize.
---
First published: 28 September 2021