PGR WELLBEING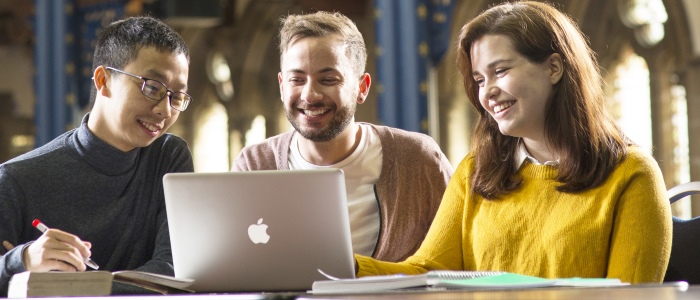 The University of Glasgow recognises that in order for our students to meet their full potential and to enjoy their experience of studying here, we must ensure that we are not only supporting them academically, but also helping students successfully navigate the challenges they face along the way.
Below are some useful links to internal and external sources of information about looking after your wellbeing or supporting your students to do so.
Emergency and Crisis Support
Wellbeing Initiatives for PGRs
World Mental Health Day 10 October 2019
World Mental Health Day is marked every year on 10 October but to kick off the week the University is releasing the attached video, featuring the wonderful Susan Calman, Thomas McFerran (SRC) and Selina Woolcott (Health Safety & Wellbeing).
The key messages are:
No one should suffer from mental ill health in silence;
Help is available;
Everyone should be aware of where to find help.
Please:
Watch the video;
Familiarise yourself with the names of Mental Health First Aiders in your area;
check out the Big White Wall online;
watch out for the online training package which we are putting together at the moment and which will be launched later this term.
The Students' Representative Council has organised a series of events for 10 October. These include:
MYM (Mind Your Mate) 2 sessions: 10am & 5pm in the Williams room, McIntyre building;
Calligraphy as Meditation: 3pm in the Williams Room, McIntyre building;
Let's talk about sexual violence (2 sessions): 11am & 5pm in The Gilchrist.
Wellbeing Workshops 2019/20
Usually, no booking is necessary and your attendance is not registered on your student record. However, if you wish to confirm that a session is taking place, or to receive emails in the event that a session is moved or cancelled, please email researcher-development@glasgow.ac.uk, listing the session(s) that you will be attending. All emails are treated as strictly confidential and will be deleted after the workshops have taken place.
PhD and Sleep - Dates and Location: TBC
New city, new routine, thesis-writing, job-hunting, anxiety... There are lots of reasons why, as a research student, you might be experiencing difficulties with either getting to sleep or staying asleep. In this session, participants will learn about the science behind sleep, as well as practical strategies for overcoming common problems.
A sleep diary is circulated to participants at least a week before the session. People who wish to attend should email researcher-development@glasgow.ac.uk to request the pre-course materials.
If you are unable to attend but are interested in the topic, you might find these resources useful: C. A. Espie, Overcoming Insomnia and Sleep Problems: A Self-help Guide (London, 2010). This is a book with lots of practical tips, available in the University library. The author is an Honorary Research Fellow at the University and a leading sleep researcher at Oxford.
And this is a free resource, based on the same research: https://www.mentalhealth.org.uk/publications/how-sleep-better
Sitting at a Desk – A Pain in the Neck
This workshop explains the origins of the most common neck and shoulder pain associated with working at a desk or with a computer. We explore ways to improve seated posture to minimise pain and end with exercises and stretches to maintain this.
Dates and Location:
30th October 2019 - 11 Professors' Square
16th April 2020 - 11 Professors' Square
Because of the limited space on this course, people who wish to attend should email researcher-development@glasgow.ac.uk to confirm that a place is available.
Managing Stress - Dates and Location: TBC
No need to book – please just turn up!
Overcoming Perfectionism - Dates and Location: TBC
The best can be the enemy of the good: come along to this session for tips on how to overcome perfectionism.
No need to book – please just turn up!
Other Wellbeing resources
If you are unable to attend our workshops but are interested in these or related topics, you might find the materials and information listed here useful:
For our training courses and the researcher development programme: www.gla.ac.uk/researcherdevelopment
Resilience in Research Guide (this link takes you to an external site): Booklet Link (University of Dundee)
Social Events and Physical Activities
PGR Gardening - Thursdays 1pm
Fancy growing your own fruit or veg., or just making a small corner of Glasgow your very own peaceful pastoral haven? If you are interested in getting involved with PGR gardening, please just follow this link to sign up.
PGR Walk - Wednesdays 12.30pm-1pm
Led by members of the PG researcher development team, PGR walks normally take place every Wednesday lunchtime (unless cancelled by the weather). We meet outside by the entrance to the Gilchrist Cafe at 12.30pm to take an easy walk around the West End of Glasgow (usually lasting 45 minutes). The walks are an excellent opportunity to get up from your desk and meet fellow researchers for a chat and gentle exercise.
Keeping in Touch
To keep up-to-date with news and events, including our Crafternoon and Bake-off competitions, please keep on eye on the PGR Blog, Twitter, or Instagram.
If you spend a lot of time away from campus, please join our distance PGR Yammer community. This is a news and discussion group specifically for those who work or live at a distance: go to www.yammer.com and log in using your university credentials, then search for the distance PGR group.