Boyd Orr Centre Open Day
The first Boyd Orr Centre Open Day was held on the afternoon of May 5th and the morning of May 6th 2011 in the in the University of Glasgow.
More than 100 people attended this event highlighting the research of members of the Centre, their collaborators and other colleagues. The overall theme of the meeting was 'From Pathogens to Populations', which relates to the wide thematic range over which population and ecosystem health research is conducted at the Centre.
The event consisted of talks from both internal and external speakers combimed with a poster session highlighting the research at the Centre. Invited speakers included:
Paul Hagan, Director of Research and Innovation, Scottish Funding Council
David Paton, Acting Director, Institute of Animal Health, Pirbright
John McCauley, Director, WHO Influenza Centre, National Institute for Medical Research
Jamie Lloyd-Smith, Department of Ecology and Evolutionary Biology, University of California, Los Angeles
Christina Cobbold, School of Mathematics and Statistics, University of Glasgow
Simon Hall, Chief Veterinary Officer, Scotland
Stuart Reid, Principal, Royal Veterinary College
The Open Day also included a number of social activities: reception at the Hunterian Art Gallery on 5th May and hill-climbing on 7th (the weekend after the Open Day) were organised for the participants.
We hope that the Boyd Orr Open Day will become a new tradition to celebrate the diverse research that is conducted by its members and friends.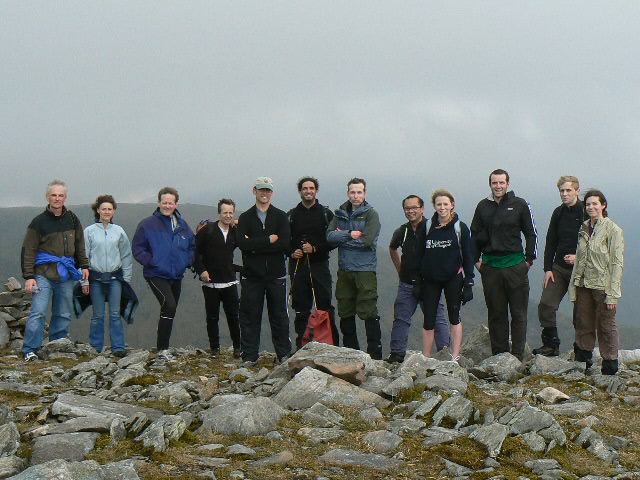 In this photo (from left to right): Bryan and Joan Charleston, Doug Call, Dan Haydon, Jamie Lloyd-Smith, Marco Morelli, Roman Biek, Rowland Kao, Hattie Webb, Shane McGillycuddy, Eric Volz, Marnie Volz.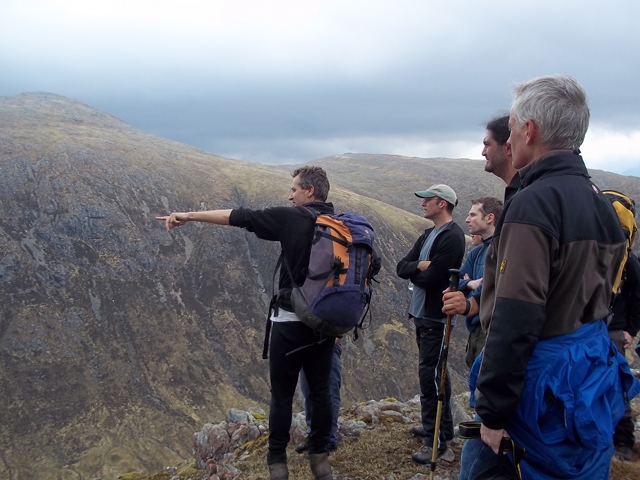 Pointing the way to high impact research (from left to right): Dan Haydon, Jamie Lloyd-Smith, Roman Biek, Marco Morelli, Bryan Charleston.