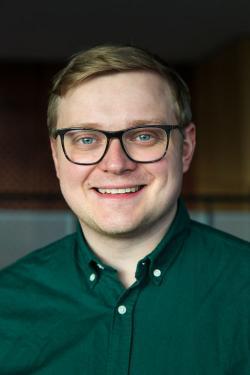 Contact Steffan:
+44 (0)7730412388
steffan.gwyn@glasgow.ac.uk
Dr Steffan Gwyn
IAA KE Associate for Quantum and Nanotechnology
Steffan has a degree in Physics from the University of Manchester and a PhD through the Centre for Doctoral Training in Photonic Integration and Advanced Data Storage where he studied at the University of Glasgow. Now, he is an Impact Acceleration Account (IAA) Knowledge Exchange Officer in the College of Science and Engineering with a focus on Quantum and Nanotechnology in a variety of applications. He is driven to support collaborative projects and helps support external partnerships and commercialisation within CoSE.
Steffan has experience in engagement in quantum technologies, space, and healthcare, particularly in technologies enabled by optical and photonic systems and nanotechnology. Through the IAA, Steffan aims to assist in developing impactful research through the EPSRC and STFC IAAs. Steffan is experienced in liaising with companies and can be a great asset in securing industrial support for your research.
Pronouns: he/him/his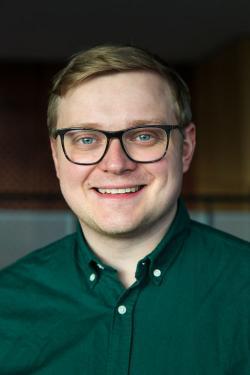 Contact Steffan:
+44 (0)7730412388
steffan.gwyn@glasgow.ac.uk