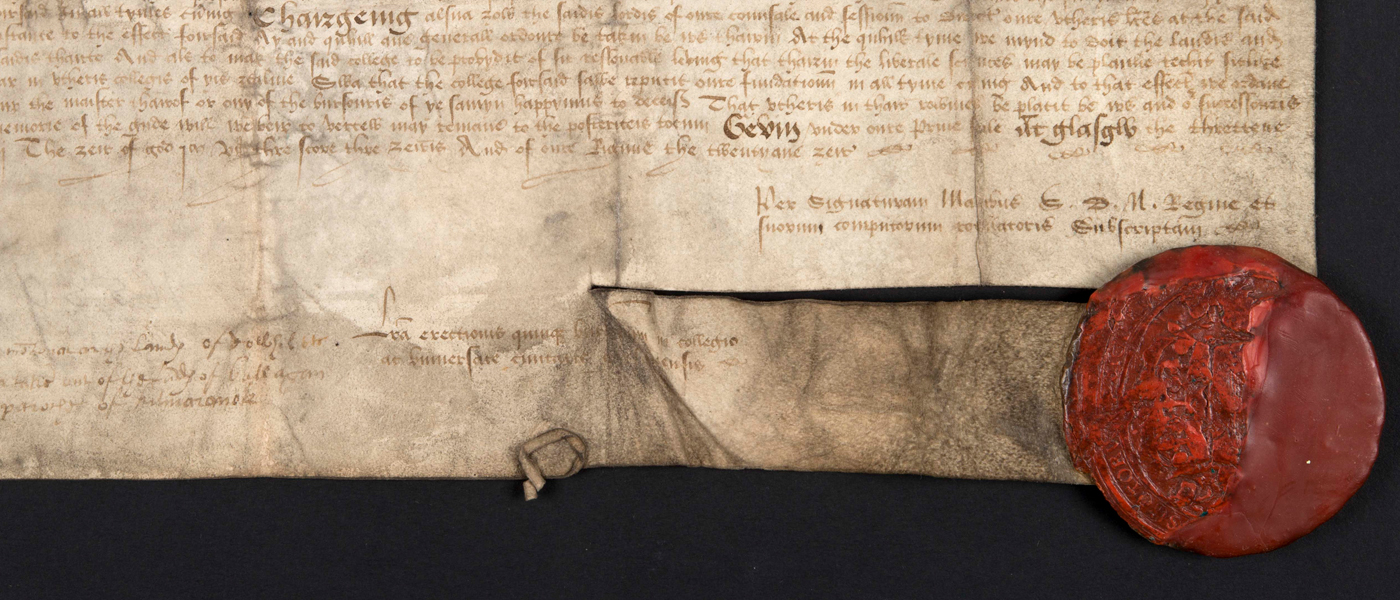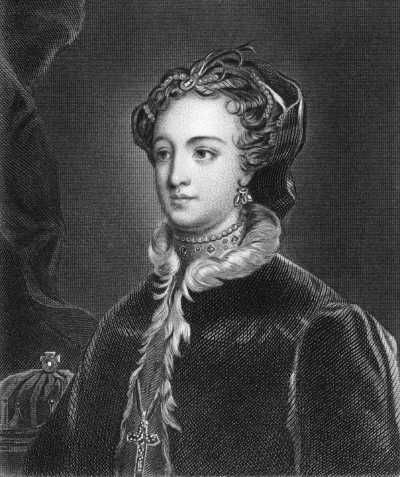 Want to know more?
Glasgow's research on the enduring appeal of Mary Queen of Scots
Mary Queen of Scots is one of the most famous of all Scottish monarchs and we're familiar with stories of her turbulent personal life, troubled association with her cousin Queen Elizabeth I of England and her violent death.
But how many of us have heard about the time she stepped in to save the University from potential bankruptcy?
Mary visited Glasgow in 1563, not long after returning to Scotland following the death of her first husband, Francis II, King of France. She was appalled by the dilapidated state she found the University to be in, just over 100 years after its foundation:
"…its schools and chambers standing half built, the endowments of its teachers and the provision made for its poor scholars having ceased…"
The preceding years had not been kind to the University, according to Senior Lecturer in Scottish History Dr Steven Reid. "In the 1550s, matriculation had dropped to its lowest level, and all but two members of staff, the Principal and a teaching assistant, fled at the Reformation, taking with them the University mace and documentation."
The University was in dire financial difficulties; as Mary put it, instead of an actual university, it "apperit rather to be the decay of ane Vniversitie".
Mary decided to intervene financially, and she took an active interest in all three Scottish universities that existed at the time: St Andrew's, Aberdeen and Glasgow. She granted us money, land and food, the details of which are recorded in this charter (pictured) dated 13 July 1563, and still held in our collections today. "This charter," says Steven, "was one of only a few grants that gave the University the financial shot in the arm to allow it to survive."
Money "20 merks yearly from the Nethertoun of Hamilton and 10 merks yearly from the lands and lordship of Avondale." The annual 30 merks is the rough equivalent of £23,000 in today's money.
Land "13 acres of land in the city." The 13 acres of land, around the High Street area, were subdivided and rented out, ultimately being let to the town council in return for 28 bolls (around 4,000kg) of malt per annum.
Food "10 bolls of oatmeal yearly from certain lands in the Lennox." Oats have been the staple food of Scots for centuries, and 10 bolls of oatmeal is approximately 1,250kg, enough to make 25,000 bowls of porridge.
Widening access
Mary also announced funding for five poor children to study here, with the 10 bolls of oatmeal yearly intended to feed them. They were to be known as the Bursars of the Queen Mary's Foundation, an early example of our long tradition of helping talented students to fulfil their ambitions regardless of their background or circumstances.
All this aid had a knock-on effect. Mary made a further land grant to the University in 1567 and in the early 1570s, the town council's charter allowed for an increase to 12 bursaries for poor scholars. By 1577 when the Nova Erectio, a charter reforming the University's administration and curriculum, was issued by Mary's son James VI, our future course was more financially secure.
Mary revisited
Mary's story continues to captivate, as the recent Mary Queen of Scots film shows, and a major research project is now underway at the University to examine her reputation, legacy, and depiction in popular culture. We have a world-leading collection of manuscripts, books and objects that relate to Mary, and our expertise in interpreting these will shine a light on why she remains such a compelling figure of fascination more than 400 years after her death.
This article was first published in June 2019.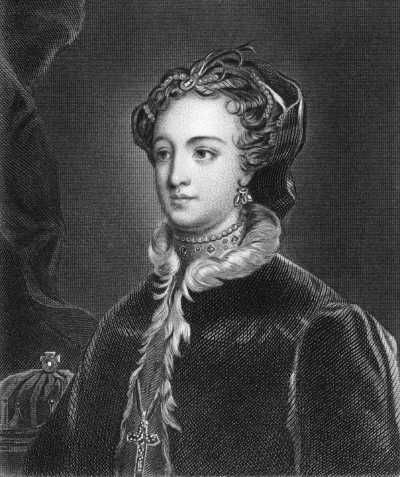 Want to know more?
Glasgow's research on the enduring appeal of Mary Queen of Scots