The QMU turns 125
Queen Margaret Union (QMU) is celebrating 125 years since it first began as a small club for women attending Queen Margaret College. Today the QMU is a venue for live music, eating and socialising, and a place where many of the University's clubs and societies meet.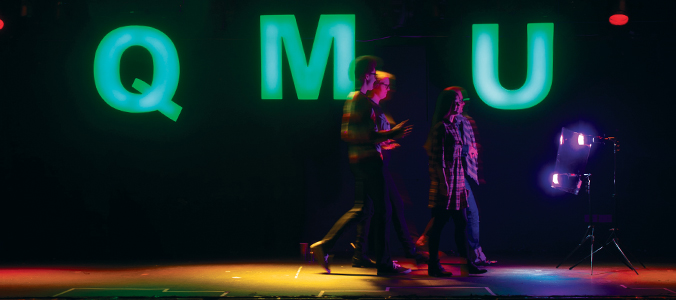 Bungee jumping was an exciting way to raise money for charity, says the current president of the Queen Margaret Union, Lauren Hinton. Walking on hot coals was even more so. But the most daunting challenge she faced in her year in office was neither of these, she decides after a little thought.

‌'The scariest thing I've ever done was standing up in the Bute Hall last September and giving a motivating talk to hundreds of first year students while fresher helpers in their red T-shirts were looking up at me and cheering me on. It was terrifying.'
She laughs. 'And amazing.'

Initially located in the basement of Queen Margaret College, Scotland's first institution for the higher education of women, the Queen Margaret Union started out in 1890 as a small club to bring students together socially, at tea parties and civilised events. The 125 years since have seen some changes.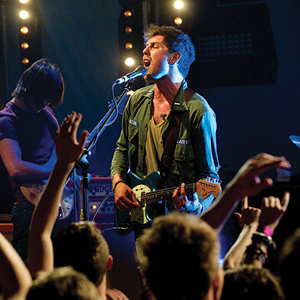 Nirvana, probably the hottest group in the world at the time, rocked the roof in 1991 with their anthems of adolescent angst. 'The QM is a great venue,' wrote support band drummer Andy Bollen at the time. 'And when it's packed and bulging at the seams there are few places that can beat it.'
‌On the move

While making the lengthy cultural journey from sedate tea parties to iconic rock, the Queen Margaret Union has also travelled geographically. Beginning in the basement of the building opposite the Botanic Gardens, later occupied by the BBC, it moved three times before settling in the John McIntyre Building in 1932. There it stayed until 1968, when it made its final move – so far – to the newly constructed 22 University Gardens.

Few would describe the stark 1960s edifice as externally attractive, but inside it has a pleasant, friendly feel. The new bar-restaurant, Scran, boasts craft ales, a classy ambience, a striking view and a menu that ranges from tapas and pizzas to burgers and steak – all at a fraction of prices elsewhere in the West End, says general manager Bill Blackstock.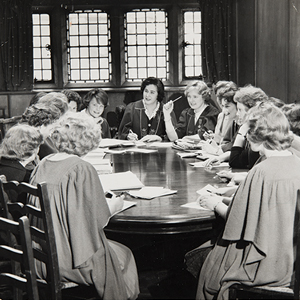 In the boardroom, the weighty table, wooden gavel and photographs of past committee members on panelled walls convey a strong sense of serious purpose. 'There is a student board of 25, who meet here every fortnight,' says Bill. 'There are also four committees who meet once a week at 5.30 on different days – the charities, events, publications and social committees.'

He looks around the familiar room, trying to see it through the eyes of a stranger. 'It is impressive, isn't it?' he says. 'There is a lot of history here.'

Along the corridor, in the cramped office the president shares with a plethora of posters, a large black sofa and a plastic bat, Lauren smiles at the contrast. 'Glance into the rooms on this floor and you'll see a serious meeting with minutes, then maybe sword-fighting in the next room, a life-drawing class, a band practice. If I sit here with my door open, I can hear choral singing, beat-boxing, someone trying to juggle. I love that diversity.'
How it all began
In the beginning, of course, diversity was discouraged, and conforming to the conventions was expected of women who had only recently gained entry to higher education. Marion Gilchrist, the first female graduate of the University and one of the first presidents of the Queen Margaret Union, wrote of her entry to the University in 1890: 'Speeches of great encouragement and welcome were made, and we felt we were launched at last on an adventurous course. The newspapers next day reported that we were all there – from the stern female clad in severe navy blue to the little girl with ringlets who ought to have been eating chocolates in the Drawing Room.'

The group of young women, including Miss Gilchrist, who met that year to form a students' union, recorded its purpose in the minutes: 'the provision of social intercourse among the students [and] the representation of the students in matters affecting their interest'.


A hundred and twenty five years later, the core purpose remains, says the current president. 'We provide opportunities that enhance the experience beyond academic study, in a place where – no matter who you are or what you're into – you can feel comfortable and safe, and can express yourself and develop as a person.'
Self-expression had not yet reached Scotland when 18-year-old Marion Forbes came to the University as an arts student in the 1950s. In those days, membership of the Queen Margaret Union was still confined to female students, says Lady Fraser – as she is today – who was elected president in 1953.

'Men were admitted on sufferance for dances, debates and, if very privileged, to drink tea on an upturned electric fire. We were conscious of our own abilities. The men would have liked to interfere. But the women had the ability to say, 'Not on your life. We're running this place.'

The union finances were easier then than now, she believes. 'Ours depended on the Saturday night dance. We did not drink alcohol except for the occasional Sauternes on special occasions. We drank coffee and loads of tea. We smoked black Sobranie cigarettes at board meetings. There were no health and safety regulations. My obsession was the provision of better toilets which were built in so the men could not pull them out during the dances.'
'Men were admitted on sufferance for dances, debates and, if very privileged, to drink tea on an upturned electric fire.'
The Queen Margaret Union finally opened its membership to men in 1979. Since then there have been roughly equal numbers of male and female presidents – and eventually members. Gary Brown, president in 2006–7, has tracked down many past presidents and with the aid of their contributions compiled an absorbing history of the Union called Ladies First.
'Queen Margaret Union began the noughties on a high,' Gary says. 'The troubled times of the 1980s [when a fire closed the building and brought financial difficulties] were gone and the successes of the 1990s meant that the Union was now one of the best in the country.'

At a personal level, it became more than a social stop in the day's studies, he says, when he volunteered as a fresher helper. 'I found I suddenly cared about the place. I became involved with the fortnightly magazine qmunicate. The campaigns committee became my home from home as I suddenly had the chance to make a difference.'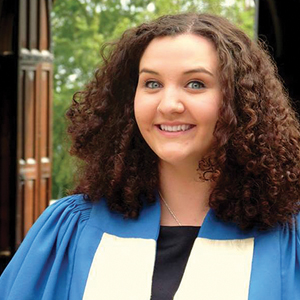 The present and many past presidents seem to have followed a similar route – from enjoying the friendly facilities, to becoming a fresher helper, to volunteering. 'Apart from the employed staff and the president, what keeps this place going is the goodwill and efforts of our student volunteers,' Lauren says. 'We couldn't do anything without them.'

While there is overlap between the activities of Queen Margaret Union and Glasgow University Union – originally the women's and men's union respectively – and both now accept members of either sex, students usually join one or the other. 'I can't remember the exact moment I entered the Queen Margaret Union for the first time,' Gary says. 'But I do remember being told in my final year at school that it was the union for me at the University.'

The distinctive characters of the two unions retain, to some extent, the imprint of their origins. Thinking of one union as politics and sport and the other as creative and campaigns is too simplistic, Lauren says. 'But there's an element of truth in it. They still have a huge debate culture. We have debates too, but our focus is promoting engagement in the arts. We stage live music. We recently launched a very successful spoken word night, supported by a new magazine, Aloud.

'Many of our members engage in causes and campaigns, and a lot of societies use us as a campaign base. I think the gap between the unions is narrowing but there is huge value in keeping them distinct.'
A time of hope
Throughout its long life the Queen Margaret Union has been a safe and friendly haven, where young people learn skills, gain confidence and make friends that can last a lifetime. 'I learned how to run meetings and deal with people,' says Marion Fraser. 'I discovered I was good at organising, which I never had the opportunity to do at school.

'I gained a lot of confidence and made a tremendous number of friends. The QM is a wonderful bridge between being a schoolgirl and going out into the world. People were awfully nice to me. It was a happy time.'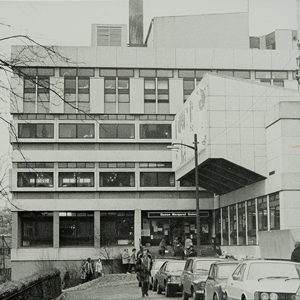 Probably the single biggest difference between the members then and now is that they had more hope in her day, she says. 'Hope for employment – there was no doubt we would get a job if we got a degree. Hope for a better world. We were coming out of a tunnel of horror. If we put our best foot forward we knew things were going to get better. But with politics today and the mess the world is in – it sometimes feels hard to see what young people can do about it all.'
Part of the answer perhaps lies in a small encounter she had with members a few years ago. 'I was collecting for Christian Aid outside the Queen Margaret Union and they all piled in for lunch, ignoring me. Then, as they came out, nearly everyone put something in the can. They told me they had change now. The students do care!'

Creativity and caring are the heart of the Queen Margaret Union. But it also needs a head. 'There is so much to do,' Lauren says. 'Finances are never easy. People are under so much pressure to succeed nowadays that they don't always feel they can relax and socialise. But I think we've done well this year. I am proud of what we have all achieved together.'

She indicates a large card covered with signatures, pinned to the wall of her office. 'That's a thank-you from those fresher helpers who were cheering me on at the start of my year. It's hard to believe it will soon be over. Time moves so fast.'

The president of the Queen Margaret Union in its 125th year shakes her head and smiles. 'I don't want to leave,' she says.
Were you a member of the QMU?
Share your memories and photos of what being a member of one of the University's unions meant to you during your student days. You can tweet us at @UofG_Alumni and @qmunion.
The evolution of the QMU
1890 Queen Margaret Students' Union is formed, with all students of Queen Margaret College as members and a committee of 17.
1892 Queen Margaret College, Scotland's first institution for the higher education of women, founded in 1868, formally merges with the University of Glasgow.
1935 Queen Margaret Union moves from 1 University Gardens across the road to the John McIntyre Building.
1969 Queen Margaret Union makes its final move so far, to the newly constructed 22 University Gardens.
1979 The constitution is changed to accept male students as members. Glasgow University Union changes its constitution the following year to accept female students.
1991 Nirvana plays the QMU in the year 'Smells Like Teen Spirit' makes them massive, cementing the Union's reputation as one of the top music venues in the UK.
2005 Disciplinary procedures are suggested for behaviour in the building deemed 'un-Queen-Margarety'. The 11th-century queen of Scotland was an austere and saintly person. The suggestion is not adopted.
2015 With a membership of over 3,500, the Queen Margaret Union celebrates its 125th anniversary.
This article was first published in May 2015.