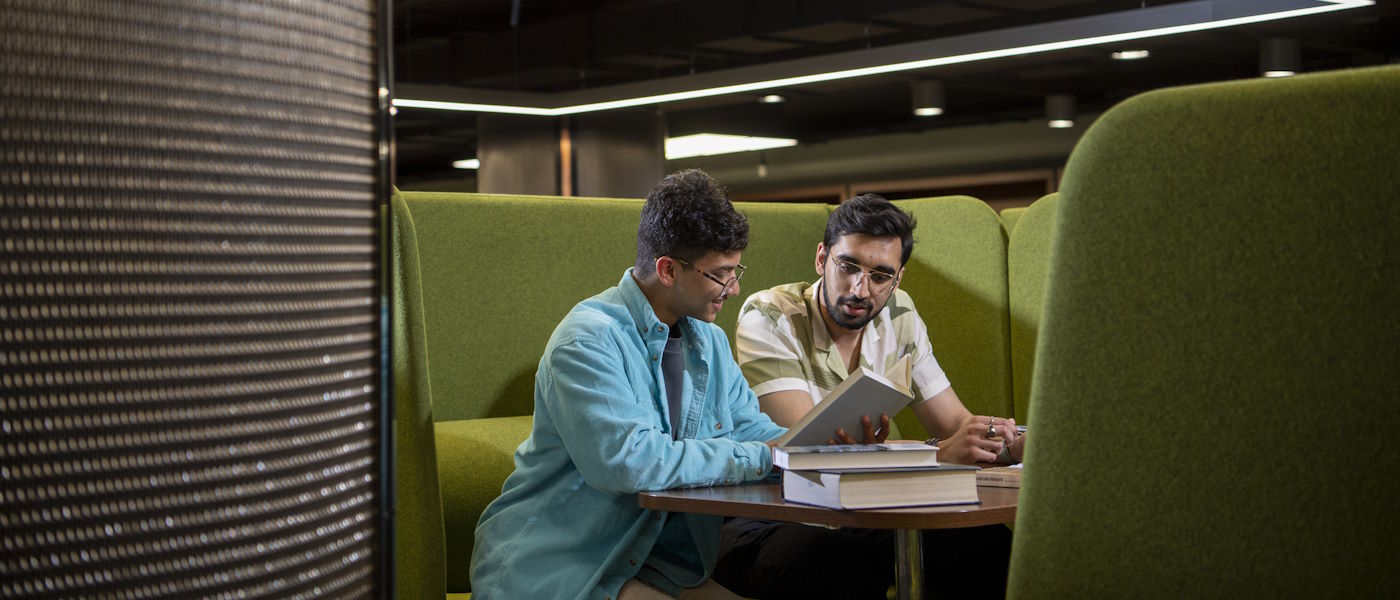 PGR Opportunities Hub Internships
The PGR Opportunities Hub offers a range of internship opportunities to our postgraduate research students. These internships are paid, part-time opportunities and are designed to provide relevant workplace experience whilst supporting our students to develop a range of key transferable skills, in line with Domains B and D of the Researcher Development Framework‌.
The internships are to support academic and professional services staff across the College with exciting and innovative research, student experience and learning and teaching initiatives.
All PGR internship positions are advertised via the Internship Hub. Although RDP internships are generally located within specific schools, they are open to applications from any postgraduate research students from across the College of Social Sciences. Look for opportunities which state "Desired degree discipline: Any PhD College of Social Sciences". Most opportunities are advertised in semester 1. Sign up now for internship hub opportunity alerts to ensure you don't miss out.
If you are a student or staff member and have any queries about the College of Social Sciences RDP internships please contact the College Employability Officer.
Current opportunities
The following PGR Internships have been approved for recruitment for the academic year 20221. For further details and to apply please use the links on this page to view current Internship Hub opportunities and to sign up for weekly internship alerts:
Project title
Applicant
School
Developing Alumni Networks within the School of Education
Julie Mcadam
Education
Business Engagement Support Intern
Alena Kostyk
Adam Smith Business School
Communication and Engagement Assistant (Glasgow Human Rights Network)
Yingru Li
Social and Political Sciences
Communication Strategy and Network Development Intern
Jan Breitsol
Social and Political Sciences
Communication, Research impact and Partnership intern
Mia Perry
Education
CoSS Innovation Audit Intern
Michael Gray
College Office
CREATe Digital Engagement Intern
Luis Porangaba
Law
Education policy podcasts for all!
Queralt Capsada-Munsech
Education
Equality and diversity intern
Tanya Wilson
Adam Smith Business School
Erasmus Mundus Communications Intern
Nicola Prior and Asli Ozcelik Olcay
Law
GCILS Communications and Outreach intern
Aleksandra Sobieraj
Law
GLOCAL Community Support
Duncan Ross
Social and Political Sciences
GLOCAL Website Maintenance
Duncan Ross
Social and Political Sciences
Communications & Events Coordinator
Craig Elmer-White and Kyle Taggart
College Office
Impact Intern – International Sustainable Cities Research Centre
Karen Main
Social and Political Sciences
International Relations Virtual Event Week
Bernard Rheinsberg
Social and Political Sciences
Knowledge Exchange & Community Engagement Intern
Gareth James
Social and Political Sciences
Law Employability Intern
Steven McKinnon and Maria Fletcher
Law
Nuclear Disarmament Workshop Intern
Rhys Crilley
Social and Political Sciences
Online Network Project Internship
Nicola Galloway
Education

PGR Opportunities Hub -Video Assistant
Bill Farquharson
College Office
Public Engagement Intern
Louise Lawson
Public policy engagement assistant – Deaths in Custody project
Sarah Armstrong
Social and Political Sciences
Security Alumni Network Coordinator
Alex Collins
Social and Political Sciences
Social Science Commercialization & Facilitation Practice Internship
Nai Rui Chng
Social and Political Sciences
Ten Years of Children's Literature at the School of Education.
Melanie Ramdarshan Bold and Evelyn Arizpe
Education
The Collaborative Intern
Paula Karlsson-Brown
Social and Political Sciences
Towards sustainable futures in economics
Kat Riach
Adam Smith Business School
UNESCO Chair in Refugee Integration through Languages and the Arts – Spring School Intern
Lauren Roberts
Education
Important notes for applying for PGR Internships
All interns must be fully registered on a College of Social Sciences PGR programme
Students on suspension of study, leave of absence, or research furth are not eligible for any internship position
Any changes to student status must be reported immediately to the internship supervisor and Graduate School.
Students should only apply for an internship position if they have the relevant working permission in place for the duration of the internship project.
It is the responsibility of the internship supervisor to ensure working permissions are valid for the duration of the project before a student can be considered for the post.
All interns must ensure they comply with their working permission limitations.
All work on internship projects must be carried out within the UK. In the case of interns holding a Tier 4 visa, all work must be carried out within Glasgow.
No intern should begin work on their project until they have been issued with a contract and have had their working permissions and ID checked by HR.
Internship Hub - Current opportunities