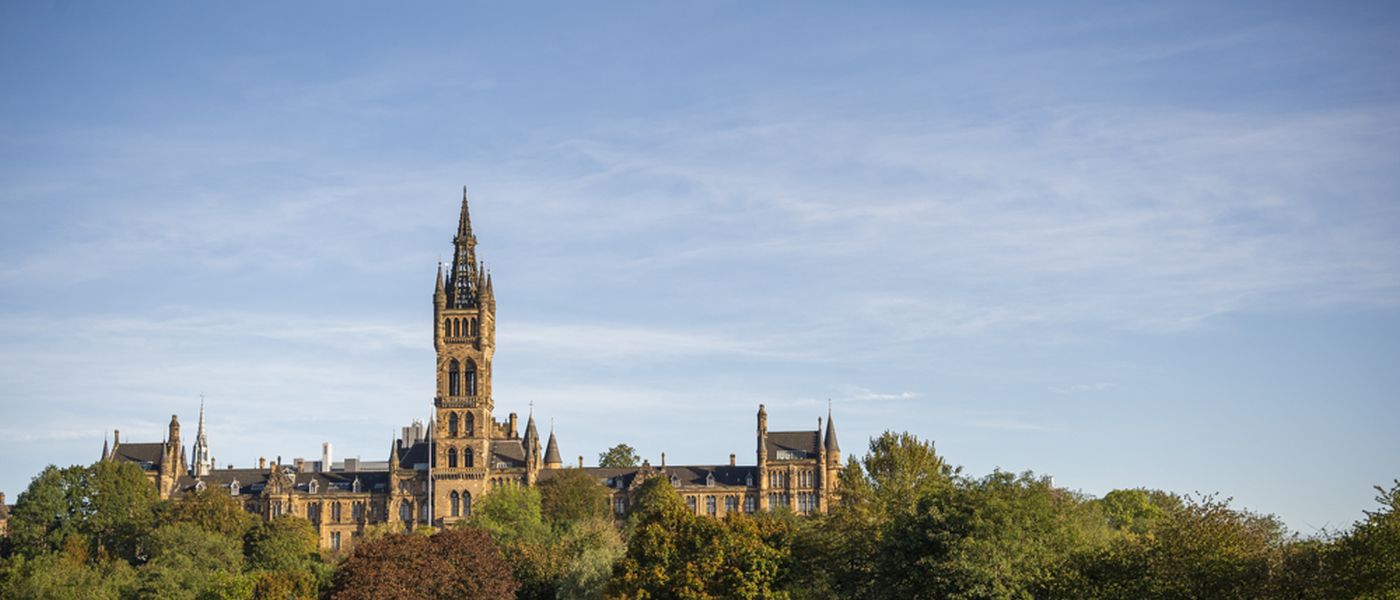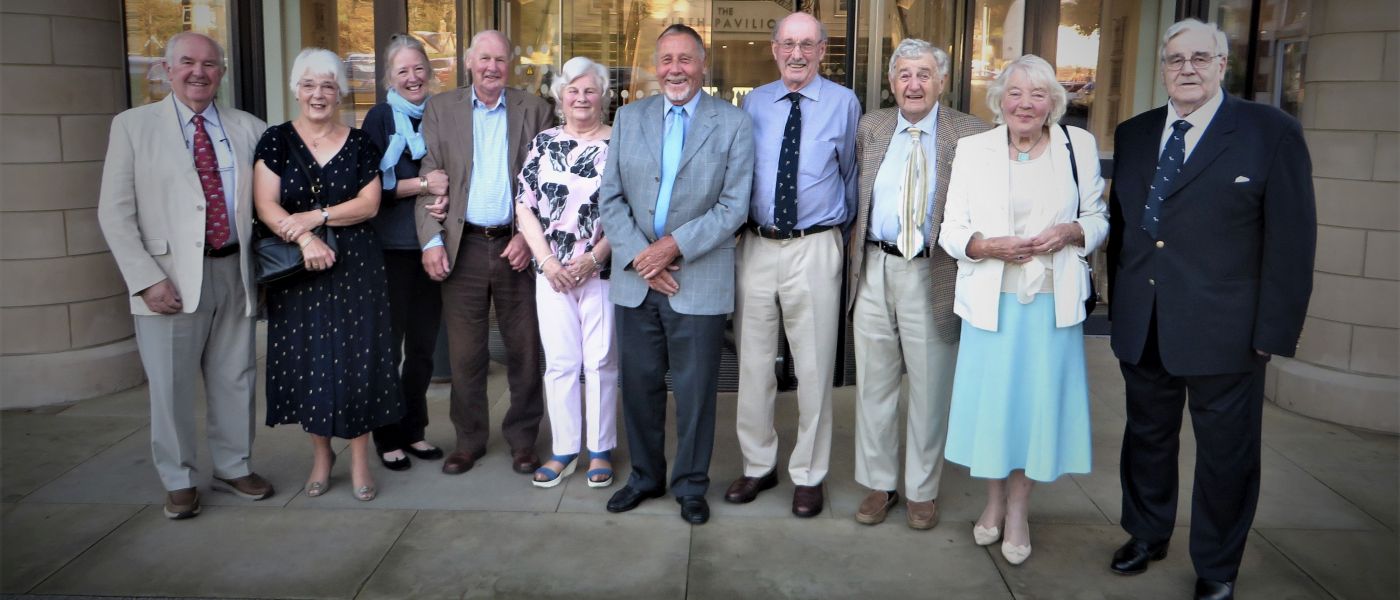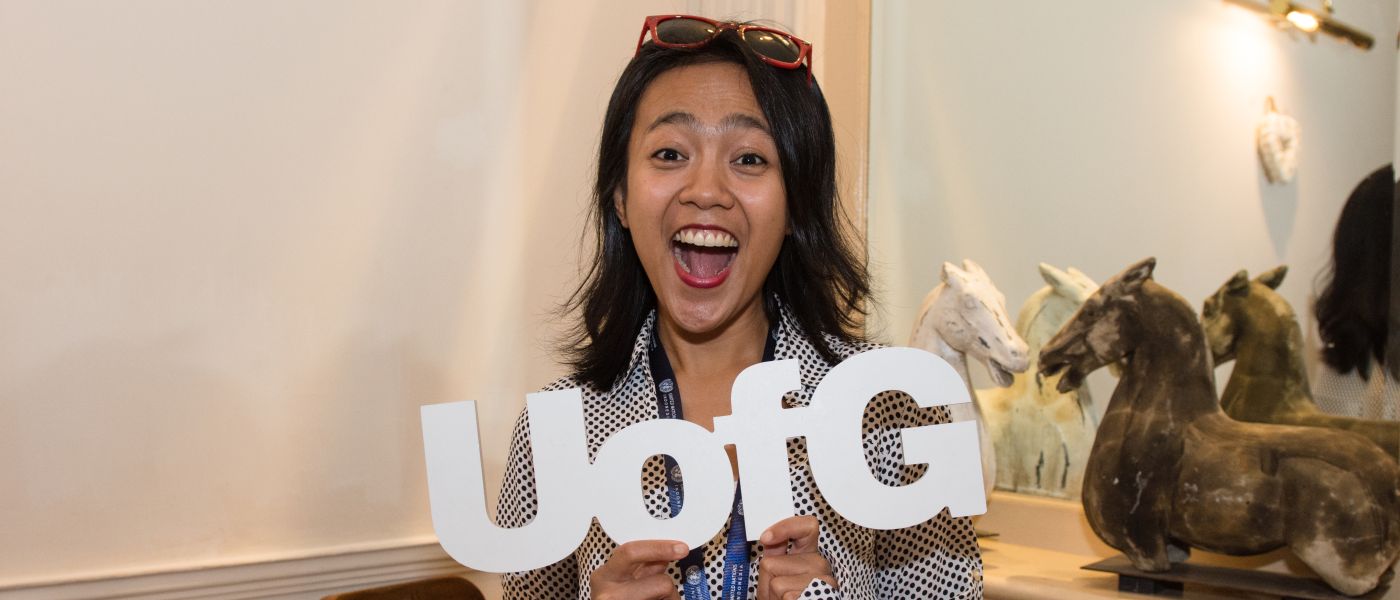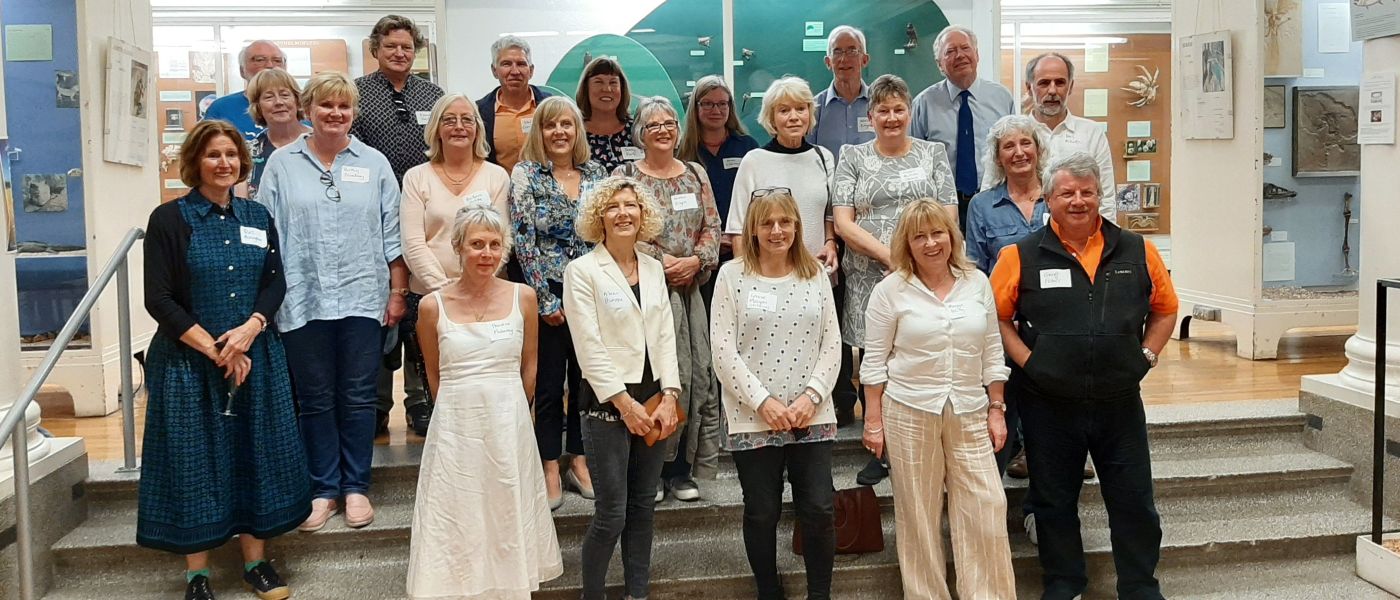 Reunions are a fantastic way to reconnect with old friends from your time at Glasgow.
It's easier than you might think to organise a reunion and the Alumni Engagement Team can provide all the support you need.
We're in contact with UofG graduates worldwide and can help to put you in touch with one another.
Check below to see if there is an upcoming reunion for your class. If not, why not organise your own?
Class of 1960 - 1969
1960-1962 HONOURS POL. ECON GRADUATES
Peter Ratzer, who graduated in Hons. Pol. Econ. with Politics in 1961, is organising a reunion of Honours Pol. Econ. graduates from the three years 1960-62 on Tuesday 9 June 2020. The proposed programme is a drinks reception before lunch on campus, followed by a visit to one or more of the new developments on campus, and then a session with one of the current Professors of Economics and possibly a couple of previous Pol. Econ. lecturers. The reunion would close with dinner at The Ubiquitous Chip. Please indicate interest to Peter at ratzerp@nwthree.demon.co.uk or contact the Development and Alumni Office at alumni@glasgow.ac.uk. The detailed programme and costs will be finalised in early 2020. Spouses and partners will be welcome to join the reunion.
ALPHA 1962 MBChB REUNION
Richard Naftalin is planning a 1962 MBChB reunion in Glasgow on 17th and 18th September 2020. Plans would be to stay at the Glasgow Hilton Hotel or the Hilton Grosvenor Terrace. The proposal is to meet for dinner on Thursday 17th and have a day's exursion on Friday 18th, perhaps to Dunoon. The dinner would be held in the University.

Please contact richard.naftalin@kcl.ac.uk for further information.
Class of 1970 - 1979
1970 DELTA CLUB REUNION
The Delta Club (1970) will be holding its 50th anniversary reunion in the Westerwood Hotel and Golf Resort on Wednesday 20th and Thursday 21st May 2020. Further details from Bruce McInroy-email mcinroy@btinternet.com or tel +44 (0)1294 553508.
1971 ZETA CLUB 50 YEAR REUNION
The Medical School 1971 Zeta Club is planning a 50 year reunion in June 2021. The event is planned for 16th and 17th June and the venue is the Daffodil Hotel, Grasmere. Details are published on our website zetaclub.org.uk and the hotel will be accepting bookings from the beginning of 2020. The organiser is Ennis O'Donnell, and his email address is ennis.donnell@btinternet.com
1972 MODERN LANGUAGES REUNION
Did you graduate in Modern Languages (including Modern Languages and any other subject) in 1972?
We would like to arrange a Reunion, probably in November 2020. Please contact Kenny Gibson, Frank McAvoy and Margaret McLay on modlangs72@gmail.com for more information.
1973 DENTISTRY REUNION
Are you interested in attending a reunion of our class? Please contact David McCall at davidmccall620@btinternet.com to record your interest.
1975 DELTA CLUB
A 45 year reunion is being held at Gleddoch House and at the University from 24 - 26 April 2020. Highlights include tours of the campus old and new, and dinner in the elegant hall of the Royal College of Physicians and Surgeons. Please contact helenmacleod@icloud.com for details.
1975 DENTISTRY REUNION
Following our very successful 40th Reunion in Vancouver in 2015, time has flown and we are now contemplating our 45th year post-graduation!
We are holding our reunion in Glasgow on the weekend of 5-7th June 2020 and hope that you will join us. Dinner on the Saturday evening will be at the Royal College of Physcians and Surgeons in Glasgow.
For further details please contact Isobel Madden isobelmadden@me.com
1979 DELTA YEAR CLUB
The 1979 Delta Year Club will be celebrating its 40th reunion on 23rd November 2019 in the Kelvin Gallery. Please contact Gail Addis, gail.addis@mac.com, for further details.
Class of 1980 - 1989
1980 BSC HONS BIOCHEMISTRY & GENETICS
The Class of 1980 Bsc Biochemistry & Genetics are holding their 40th anniversary since graduating in 2020. They will be meeting on Saturday 6th June 2020, in Glasgow for the reunion.
If you are interested, please email Gillian Borthwick: gillian.borthwick@ncl.ac.uk (Gillian Bowes)
If you are in contact with any other members of our year, please pass on this invitation.
40th ANNIVERSARY LAW REUNION
Those who started studying Law in 1980 are hosting a reunion in October 2020, to celebrate 40 years since starting to study law together at the University of Glasgow. A group have decided to organise a reunion with the assistance of the University of Glasgow Development and Alumni Office. The plan is to have a dinner in the University in October 2020 – the date is yet to be finalised.
We would love you to come and join with us to share what has been happening over the last 40 years and to see how little we have all changed since graduation day all those years ago!
If you are interested, email Liz via etmcfarlane@hotmail.co.uk as soon as possible to let us know if you would like to be included in the plans. If you are in contact with anyone from the year, please pass along the message.
From the Organising Group
Liz McFarlane (Troup), Caroline Nisbet, Stuart Fraser & Alistair Mackie
DELTA 89 MEDICAL YEAR CLUB
The Delta 89 Medical Year Club are hosting a 30 year reunion.
The date is 9th November 2019
Venue Grad Central Hotel Glasgow
Contact gu_delta_89@icloud.com
BACHELOR OF NURSING 1989
Class of 89 BNs reunion in Glasgow 15-17th November, for further information please e mail aileenjjohnston@gmail.com
Class of 1990 - 1999
1991 ALPHA CLUB REUNION
David Brydie and a few others from our year are hoping to organise a long awaited second reunion to mark 30 years graduated in autumn 2021. To help assess interest and to gather contact details for future information, he asks if you could email him if you would like to attend - david.brydie@ntlworld.com
The proposal would likely include an informal drinks reception on the Friday night somewhere in Glasgow and on the Saturday a tour of Glasgow University, possibly a lecture on campus (for fun), and then a formal dinner and time to mingle afterwards.
Class of 2000 - 2009
If you do not see your class listed then why not get in touch with the Development and Alumni Office and see about getting an event organised?
Class of 2010 - 2019
If you do not see your class listed then why not get in touch with the Development and Alumni Office and see about getting an event organised?
Club, Society and School Reunions
GLASGOW UNIVERSITY AIR SQUADRON (GUAS) 1960 MEMBERS
A 60th reunion for GUAS members from 1960 is to be held at Scone on Wednesday 2 September 2020, to consist of dinner, bed and breakfast at the Murrayshall Hotel. At present, around 20 members are attending. Members from adjacent years would also be most welcome. For further information, contact Jim Sloan at jim@jsloan.com