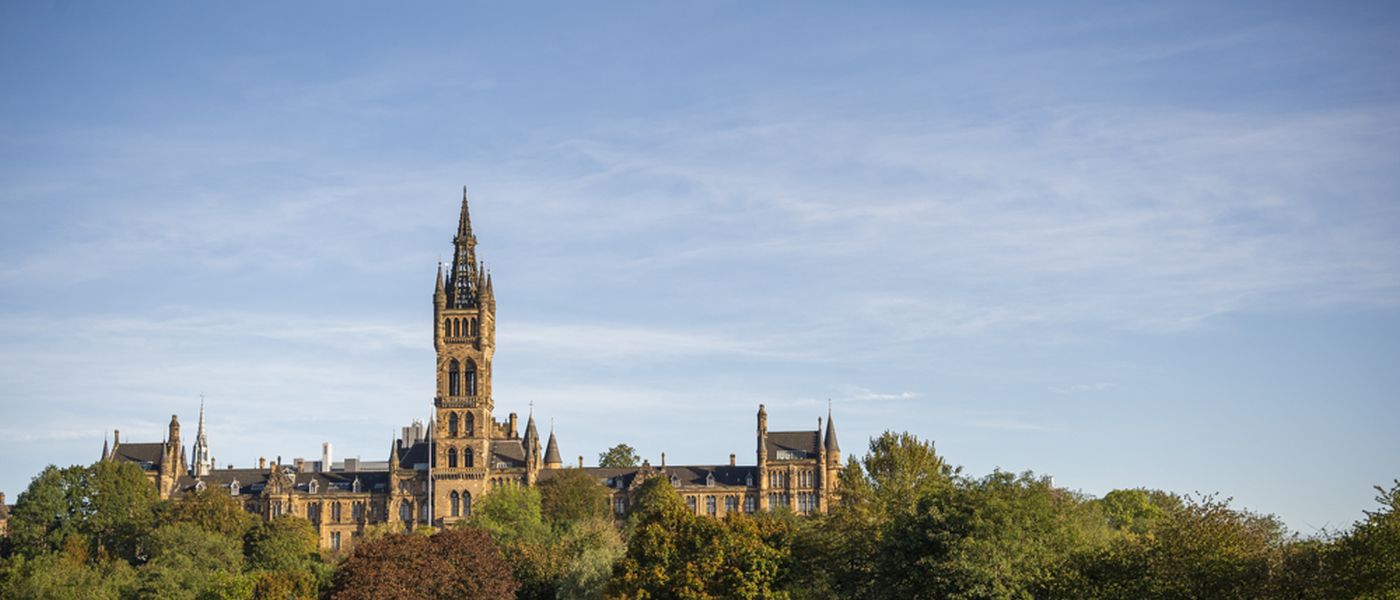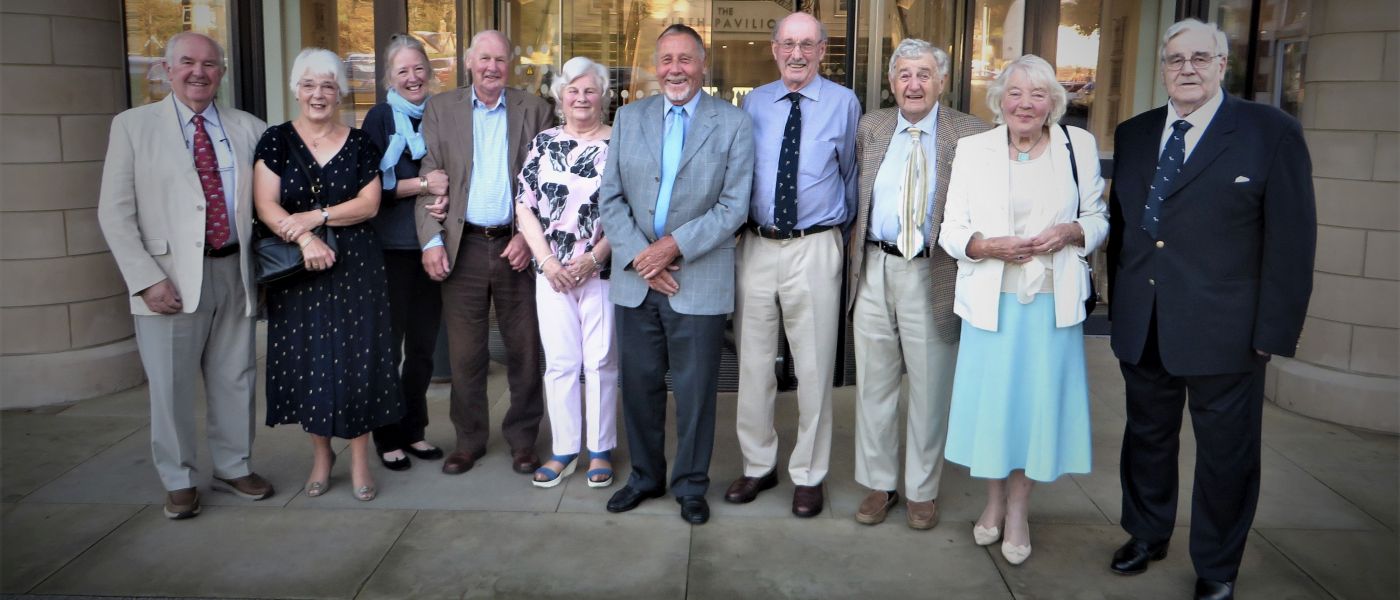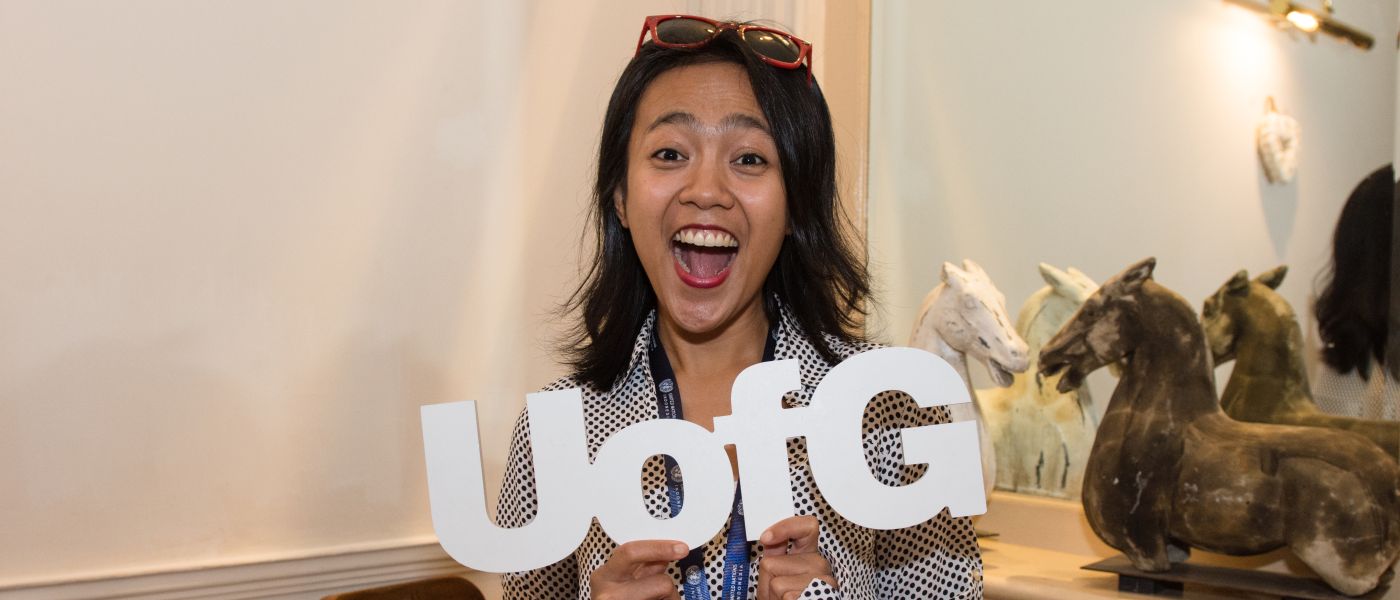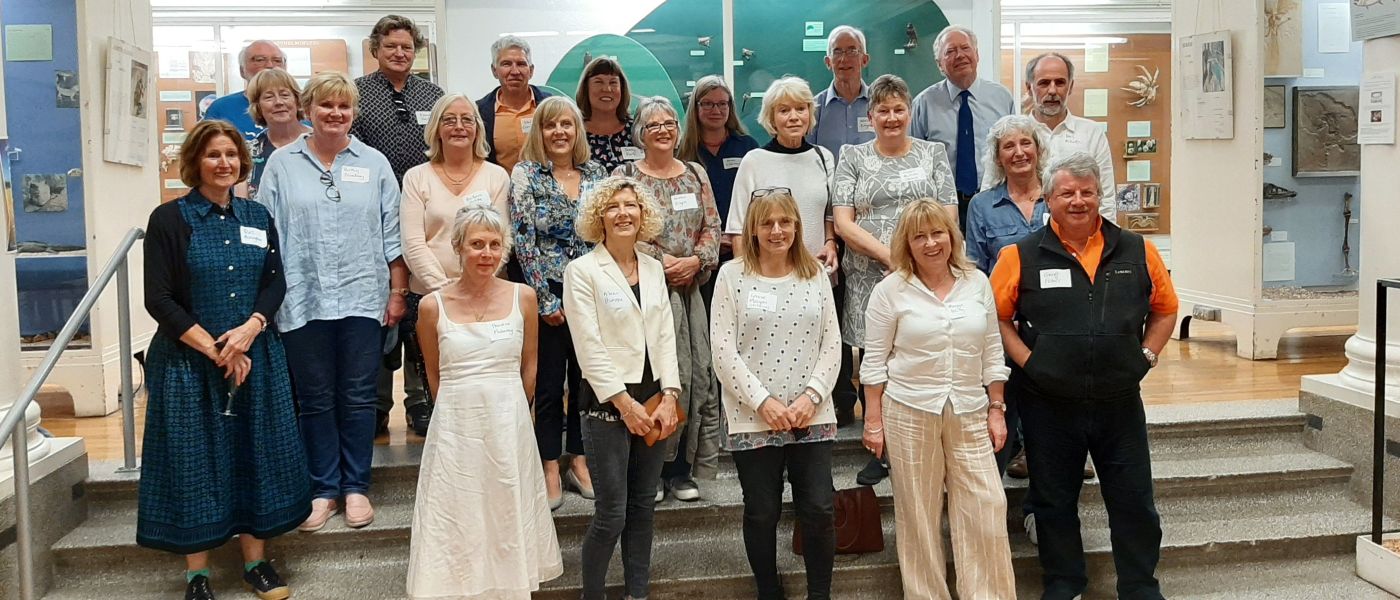 Reunions are a fantastic way to reconnect with old friends from your time at Glasgow.
It's easier than you might think to organise a reunion and the Alumni Engagement Team can provide all the support you need.
We're in contact with UofG graduates worldwide and can help to put you in touch with one another.
Check below to see if there is an upcoming reunion for your class. If not, why not organise your own?
Coronavirus outbreak
We will continue to review reunions and ensure they are within the guidelines laid out by the government.
If you would like to organise a reunion for 2022 or beyond we would love to help you connect with your fellow classmates at this time. Contact us via alumni@glasgow.ac.uk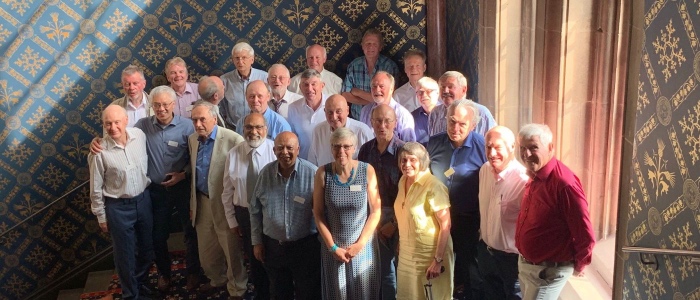 Class of 1960 - 1969
1960-1962 HONOURS POL. ECON GRADUATES
Peter Ratzer, who graduated in Hons. Pol. Econ. with Politics in 1961, is organising a reunion of Honours Pol. Econ. graduates from the three years 1960-62.
This was originally rescheduled for the 5th of October 2021 but has now been postponed until June 2022.
If you would like to indicate interest to Peter please get in touch via ratzerp@nwthree.co.uk or contact the Development and Alumni Office at alumni@glasgow.ac.uk.
ALPHA 1962 MBChB REUNION
Kenneth Harden, Richard Naftalin and Ernest Bennie are planning the Medical graduates of 1962 60th reunion for Tuesday 6th & Wednesday 7th of September 2022. Activities will include a dinner on Tuesday 6th September at the Royal College of Physicians and Surgeons.
If you are interested in attending or have any questions, please contact Kenneth Harden via 2012gureunion@gmail.com.
Class of 1970 - 1979
1972 PSYCHOLOGY REUNION
The Honours Psychology class will be celebrating their 50th reunion on the weekend of 14th May 2022 in Glasgow.
For further information please contact Russell Cunningham at achray@googlemail.com.
1972 MODERN LANGUAGES REUNION
Did you graduate in Modern Languages (including Modern Languages and any other subject) in 1972?
Please contact Kenny Gibson, Frank McAvoy and Margaret McLay on modlangs72@gmail.com for more information.
1972 ALPHA CLUB REUNION
The Alpha Club (1972) is holding a 50 year reunion from Friday 29th April to Sunday 1st May 2022 at the Atholl Palace Hotel, Pitlochry.
For further information please contact Dr Jimmy McArthur: 010jimmy4@gmail.com
1973 DENTISTRY REUNION
Are you interested in attending a reunion of our class?
Please contact David McCall at davidmccall620@btinternet.com to record your interest.
1973 BETA CLUB REUNION
The Beta Club is for the University of Glasgow Medical Year Group who graduated in 1973.
We are delighted to confirm our next reunion will take place on 20th -22nd May 2022 at Crieff Hydro Hotel and look forward to welcoming all classmates and partners.
1974 BDS K9 CLUB 50 YEAR REUNION
If you would like further details about a reunion of this class, please contact Andy Hadden: amhadden@btopenworld.com
1977 ALPHA CLUB 45 YEAR REUNION
The Alpha 77 Club will hold their 45 year reunion in Glasgow over the weekend of the 4th/5th November 2022. There will be an informal buffet at the Grosvenor Hotel on Friday night and dinner in the College Club in Professors' Square on the Saturday. During the day on Saturday there will be the opportunity to have a guided tour of the campus visiting both old haunts and some of the impressive new buildings. If you have not yet been contacted please email the organiser brenda.duthie@ntlworld.com.
Class of 1980 - 1989
1980 BSC HONS BIOCHEMISTRY & ANIMAL NUTRITION
The reunion for the Class of 1980 BSc Biochemistry & Animal Nutrition, scheduled for 6th June 2020, to mark the 40th anniversary since graduating has been postponed due to COVID-19. It is hoped that it will be possible to hold the reunion in Glasgow in early 2022.
If you were a member of this class, please make contact by emailing Gillian Borthwick: gillian.borthwick@ncl.ac.uk (Gillian Bowes)
If you are in contact with any other members of the year, please pass on this information. Thank you.
1981 ALPHA CLUB REUNION
Dr Helen Mactier (Galloway) is coordinating a 40-year reunion for the Alpha 81 year club.
Date: Saturday 1 October 2022
Venue: Grand Central Hotel, 99 Gordon Street, Glasgow
Please contact helen.mactier@glasgow.ac.uk if you would be interested in attending and for further information. She would also be glad to hear of any other alpha 81ers with whom you are still in contact.
1987 BETA CLUB REUNION
The Medical year club 'Beta 87' are celebrating their 35th Reunion from the 16th to the 18th of September 2022 at the Marine Hotel in North Berwick.
If you are interested in attending, please contact matthew_checketts@mac.com.
Class of 1990 - 1999
1991 ALPHA CLUB REUNION
David Brydie and a few others from our year are hoping to organise a long-awaited second reunion to mark 30 years graduated in autumn 2022. To help assess interest and to gather contact details for future information, he asks if you could email him if you would like to attend - david.brydie@ntlworld.com
The proposal would likely include an informal drinks reception on a Friday night somewhere in Glasgow and on a Saturday a tour of Glasgow University, possibly a lecture on campus (for fun), and then a formal dinner and time to mingle afterwards.
Class of 2000 - 2009
If you do not see your class listed then why not get in touch with the Development and Alumni Office and see about getting an event organised?
Class of 2010 - 2019
If you do not see your class listed then why not get in touch with the Development and Alumni Office and see about getting an event organised?
Club, Society and School Reunions
ANNUAL VET REUNION DINNER 2020/21
We are very sorry to announce that the annual Vet Reunion Dinner will not go ahead (again) this year. We had hoped that there would be less uncertainty this time around, and it's fair to say that we are all incredibly disappointed to have had to make this decision.
On a more positive note, we are delighted that the London Vet Show is going ahead, in-person at the ExCel London and we plan to hold a 'Glasgow Get-together' at the Crowne Plaza London Docklands on Thursday 11 November 2021 from 6pm until 7:30pm in the Meeting Success Lounge. We hope that alumni and friends attending the LVS will pop along and say hello. More information to follow.
We will update you on arrangements for next years reunion in due course.