Meet our coordinators: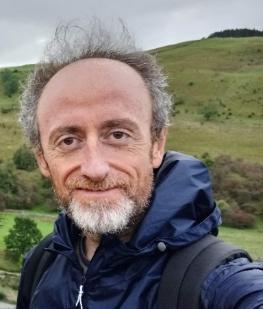 Nicolas Labrosse, Senior Lecturer
Nicolas.Labrosse@glasgow.ac.uk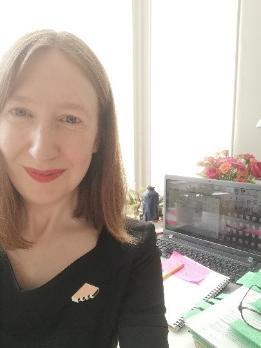 Mara Dougall, Student Support Officer
Mara.Dougall@glasgow.ac.uk
Big Panda/Wee Panda Peer-mentoring Programme'

PANDA is a peer-mentoring programme for all students in the School of Physics and Astronomy. In this scheme, current students from Level 2 or above (Big Pandas) are matched up to new or current students (Wee Pandas) to mentor, buddy-up with, or otherwise provide an additional layer of pastoral support to them. The scheme is open to all UG and PGT students on degree programmes within the School of Physics and Astronomy. Participation brings lots of benefits to both mentors and mentees!
New students (either undergraduate or PGT), or those who are still adjusting to university life*, are invited to join as 'wee pandas' (mentees). They are then assigned an appropriate mentor who can help them settle into the school and their studies, offering peer support over the course of the year.
Returning students, who have completed at least one year of study at the School of Physics and Astronomy, can join the scheme as a 'big panda' (mentor). They are supported to share their experience with mentees, develop their communication skills, and play a vital part in the school's support network.
*Returning students are free to join as either a 'big panda' or 'wee panda', as they see fit.
Please scroll down for further details and guidance on how to apply.
Meet our coordinators: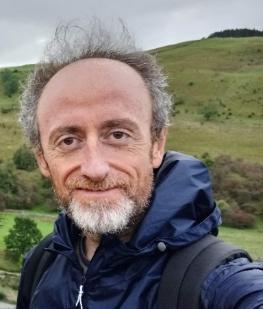 Nicolas Labrosse, Senior Lecturer
Nicolas.Labrosse@glasgow.ac.uk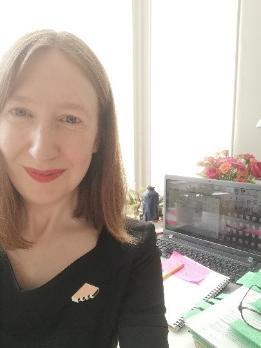 Mara Dougall, Student Support Officer
Mara.Dougall@glasgow.ac.uk
What is the purpose of peer-mentoring?
Embarking on a course of university study can be daunting; the university is a large, complex organisation – and many new students come from outside of Glasgow. This peer-mentoring programme aims to connect newer students with more experienced ones, so that knowledge can be shared, and students made to feel more at home in the School of Physics and Astronomy. Researchers have shown that a sense of belonging improves student wellbeing as well as academic confidence.
This scheme is NOT to give you additional work! It is to help you build skills and experience through supporting each other. Participants get out what they put in, and there is lots of scope for it to be fun as well as fulfilling!
What are the benefits of being a 'wee panda'?
The mentoring scheme helps mentees in their transition to studying Physics & Astronomy at the University of Glasgow. We aim to:
help develop students' self-confidence
alleviate stress and fears
increase the sense of belonging to our community
combat isolation and facilitate the building of relationships
What are the benefits of being a 'big panda'?
The mentoring scheme will help mentors develop their communication, coaching and leadership skills, and self-confidence – all important personal assets for employability. Mentors may build long-lasting networks with other mentors and mentees.
We hope that in future big pandas who successfully engage with the programme for one academic session (completing induction, at least four meetings, and the final feedback/reflective exercise) can have their mentoring role formally recognised on their HEAR transcript, but this has yet to be confirmed.
What am I committing to by signing up as a 'wee panda'?
The programme aims to be as accessible and helpful as possible, with the flexibility to meet individual needs. The level of support required by each wee panda may vary, however, mentoring relationships are based on respect and it is important to note that wee pandas are expected to respond to messages/emails and be clear about their support needs (even if that is just confirming when no further support is required).
What qualities do I need to be accepted onto the programme as a 'big panda'?
All sorts of people can make excellent mentors, and confidence will grow with training and experience. However, it's important that anyone applying to the programme as a 'big panda' is committed to:
the programme and its aims
being friendly, approachable, and non-judgemental
developing their listening skills
How are 'big pandas' trained/supported in their mentoring?
Anyone interested in becoming a big panda must attend one of the induction sessions where further information and training is provided. Big pandas are supported throughout the year by the programme coordinators, who can be contacted at any time, and who will check in at certain points of the year. Big pandas are encouraged to share ideas and are provided with resources, including guidance on meeting structure, engaging mentees, and suggested discussion topics and activities.
Do mentors help with mental health issues?
Mentees may discuss with their mentors any areas of concern to do with university life in general. Most students will feel lonely, homesick, or confused at some point in their studies – and it helps to talk about these things with people who have been in that position before. However, it must be clear to all that the big panda mentor's role is not the same as that of a counsellor or a doctor. If the mentee needs particular help with a mental health issue, they should be directed to the School's Student Support Officer. The mentor is not qualified to aid in these cases. For serious problems, mentors do not need to be told about the details of the problem, and should not ask.
Do mentors help with academic issues?
A mentor is not a tutor and it is not their role or duty to provide academic support, although they should be willing to point mentees in the right direction to find the help they need. For academic help, students should contact their advisor of studies, class head, or course lecturer. There is also a whole department within the university devoted to helping students develop their study skills.
Mentors can offer study tips and encourage mentees by sharing accounts of their experiences/challenges. They can also help mentees to connect with other 'wee pandas' to form peer study groups – as this can be a hugely beneficial form of study support.
How are mentors/mentees allocated?
Rather than having one-to-one mentoring relationships, the programme brings together small groups, so that connections can also be formed more easily amongst wee pandas. Each group is led by two big pandas; the number of wee pandas will depend on how many students join the 22/23 scheme. Students on the same, or similar, degree programmes will be grouped together, and we aim to have a mix of genders within each group.
Final year MSci mentors will be matched as a priority with PGT student mentees.
How does the mentoring work?
Once the PANDA groups have been allocated, participants will receive an introductory email. It is then the responsibility of the big pandas to arrange the first meeting. At the first meeting, big pandas and wee pandas will discuss how they want the group to work (how often they want to meet, modes of communication etc.) and it's important to set clear expectations and goals. It is recommended that meetings take place at least twice a semester – with suitable communication channels open in between. Essentially the programme can be shaped to meet the needs of participants, but support is available to help provide some basic structure (please see timeline at the bottom of the page).
I am a returning student looking to build connections; should I join as a 'big panda' or 'wee panda'?
This is totally up to you and how confident you feel about your knowledge of university life. As students have spent most of the past two years studying remotely, it is perfectly understandable that those entering second or third year might want to develop their confidence and connections as 'wee pandas' rather than having the responsibility of being a 'big panda'. At the same time many of you will have developed vital resilience and experience that could make you an ideal mentor. You are the best judge of what you can bring to the programme and what you would like to get out of it; there are no fixed rules around this.
What confidentiality and respect policies do I need to be aware of?
Confidentiality
A solid partnership between mentors and mentees can only be based on trust and confidentiality. This means that anything discussed between them is private, and the content and nature of any discussion or question should not be revealed to other people. There are several exceptions to this however:
if both agree that the mentor/mentee can speak to a third party about an issue or problem
if the mentor/mentee believes that there is a risk of harm to the other student or any other person, based on something that was said.
In either of these situations the Student Support Officer should be contacted (or, in immediate emergencies, Security).
If in doubt, students should always feel free to contact the Student Support Officer as they can discuss the situation in an anonymised way in the first instance
Respect
As per the university's Dignity at Work and Study Policy and the Student Code of Conduct, all students must be treated equally and fairly. No student should be, or feel they are, victims of discrimination. If a student feels they are a victim of, or know others that are victims of, discrimination, this should be brought to the attention of the programme coordinators immediately.
How to apply
Applications are now OPEN for the 22/23 intake. After familiarising yourself with the above FAQs, you can submit your application form HERE
To join the scheme as a 'big panda', please complete the form by 1pm on 23rd September.
You will then be required to attend an induction session from 5-6pm on Wednesday 28th September (if unable to attend due to exceptional circumstances please contact programme coordinators to discuss your options). To be successfully selected as a big panda you must have attended an induction session and submitted the short follow-up questionnaire.
To join the scheme as a 'wee panda', please complete the form by 9am on 3rd October.
You will then be notified of your group allocation in due course.
If you have any other questions:
Please feel free to contact the programme coordinators (see above for contact details).
Timeline
August/September - Call to recruit big pandas and wee pandas.
Deadlines:
Big pandas, 1pm on 23rd Sep
Wee pandas, 9am on 3rd Oct
W/C 26th September - Big pandas attend a compulsory induction session and complete a follow-up questionnaire to confirm their place on the programme.
W/C 3rd October - Groups allocated and introductory emails sent. Big pandas communicate with each other and agree how they will work together. Big pandas then instigate initial group meeting.
October - All pandas should have their first meeting (using the worksheets and checklists provided) and establish communication channels.
Late November/early December - It is recommended that a second meeting takes place (ahead of December exam diet).
December - All groups come together for the PANDA Christmas gathering!
January - Coordinators check in with big pandas regarding plans for semester 2.
February - It is recommended that third meeting takes place.
Late March - It is recommended that fourth meeting takes place (ahead of April/May exam diet – and the end of session!).
May - All pandas invited to provide feedback on programme. Big pandas complete a short reflective exercise.
Continuing students encouraged to participate again next year