Glasgow Neonatal Research Group
This group comprises of research active neonatal consultants from all Glasgow neonatal units. The aim is to support research activity in neonatology, including facilitating multicentre studies, supervising postgraduate research students and working alongside the paediatric Clinical Research Facility.
Dr Anne Marie Heuchan
Anne Marie is a Consultant in neonatal medicine, based at a large tertiary neonatal centre co-located with the Royal Hospital for Children and Queen Elizabeth University Hospital, Glasgow. Dr Heuchan has a strong interest in neonatal echocardiography, structural and haemodynamic and its relationship to clinical interventions and the impact on cerebral perfusion (NIRS). She has published peer reviewed papers on management of the PDA, the effect of surgical ligation of the PDA, VAGM and SCV flow, the relationship of RASA1 mutations with VGAM and the impact of PDA ligation on cerebral NIRS. Dr Heuchan is currently involved in an international RCT of PDA management as well as a UK study of predictive factors for outcomes of neonates presenting with VGAM.
Dr Helen McDevitt
Helen is a neonatologist and paediatrician with an expertise in bone disease. She is a Consultant and clinical researcher based in the neonatal unit, Royal Hospital for Children, Glasgow. Her particular interest is in bone disease presenting in infancy and she is involved with families and children from her antenatal clinics, the neonatal unit and in paediatric clinics from birth until transition to adulthood. Helen's current clinical research includes vitamin D deficiency and population health, record-linkage investigation of life-course in congenital anomalies and application of new sensing technologies in neonatal care, and has collaborations with clinical and basic science research groups nationally.
Helen completed her research doctorate (MD, University of Glasgow) in 2009. Her research is conducted at the Royal Hospital for Children, Glasgow and supported by the Glasgow Children's Hospital Charity. She holds an NRS Fellowship.
Dr Neil Patel
Neil is a Consultant Neonatologist and clinical researcher. His research focuses on congenital neonatal disease and assessment and treatment of the neonatal circulation. He has a particular interest in pulmonary hypertension in congenital diaphragmatic hernia. Neil's current research includes record-linkage investigation of life-course in congenital anomalies and application of new sensing technologies in neonatal care. He collaborates with clinical and basic science research groups nationally and internationally.
Neil completed his research doctorate (MD, University of Edinburgh) in 2009. His research has been conducted at the Royal Children's Hospital, Melbourne and currently at the Royal Hospital for Children, Glasgow and supported by the Murdoch Children's Research Institute and the Glasgow Children's Hospital Charity.
Dr Martina Rodie
Dr Martina Rodie is a Consultant Neonatologist at the Royal Hospital for Children, Glasgow. Her research interests include neonatal endocrinology with a particular focus on differences of sex development (DSD). She is a member of the Steering Committee for the Scottish Differences of Sex Development Managed Clinical Network and is the co-ordinator for the Scottish Audit of Atypical Genitalia. This work includes the collection of patient and parent reported outcomes.
Martina also has an interest in congenital anomaly and rare disease registries and is currently working in conjunction with The Office for Rare Conditions in Glasgow. She has experience in the use of international rare disease registries to facilitate collaborative research through the MRC funded International DSD Registry.
Martina was awarded her PhD from the University of Glasgow. Her research was supported by the Glasgow Children's Hospital Charity.
Dr Joyce O'Shea
Joyce O'Shea was born and educated in Cork, Ireland. Her paediatric training took place between Ireland, Scotland and Australia, where she completed a Neonatal Research Fellowship at the Royal Women's Hospital, Melbourne. The focus of this research was neonatal resuscitation with a particular emphasis on intubation and videolaryngoscopy. Joyce has worked since 2014 as a Neonatal Consultant at the Royal Hospital for Children, Glasgow.
Current / Future Research
ELFIN

This randomised controlled trial will evaluate whether giving very preterm infants supplemental lactoferrin (a natural antibiotic from cow's milk) reduces the number of serious infections. About 20% of very preterm infants (born before 32 weeks of gestation) acquire a serious infection in the neonatal unit. Better methods of preventing infection in very preterm infants are needed.
The trial will invite participation from very preterm infants cared for in neonatal units across the UK. Treatment will continue until the infants are no longer at high risk of acquiring serious infections. As well as comparing the incidence of serious infection between the two groups, we will also assess the effect on the incidence of other serious diseases and death, on the need for infants to receive multiple or prolonged courses of antibiotics (a major cause of antibiotic resistance in neonatal units), and on the length of hospital stay.
This study has now finished recruitment and the results are being analysed. Thirty eight babies from the Neonatal Unit, Royal Hospital for Children, were successfully recruited to this study.
SIFT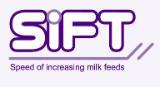 Very preterm babies are unable to tolerate nutritional volumes of milk without complications, so require parenteral nutrition whilst milk feeds are built up. The best rate of increasing these feeds to achieve full milk feeds without causing complications is not yet known and a trial is needed to determine this balance. Short and longterm outcomes for preterm babies are affected by strategies that reduce infection rates, reduce necrotising enterocolitis rates, promote adequate growth, and encourage earlier discharge. Feeding strategies impact on all of these and this study will examine two rates of increasing milk feeds with a primary focus of determining the effect on rate of survival without moderate or severe disability. The trial will recruit 2,800 infants from approximately 30 neonatal units within the UK and Ireland over 3 years commencing in early 2013.
This study has now finished recruitment and the results are being analysed. Sixty six babies from the Neonatal Unit at the Royal Hospital for Children were successfully recruited to this study.
OPTIMIST
cOllaborative Paired Trials Investing Minimally Invasive Surfactant Therapy
Nasal CPAP is often very effective in preterm infants as the initial means of respiratory support, but a sub-group of infants, most with features of respiratory distress syndrome, fail on CPAP and require intubation and ventilation in the first 72 hours. When compared to those in whom CPAP is successful, infants failing CPAP have a substantially longer duration of respiratory support, and a higher risk of adverse outcomes. Decreasing the risk of CPAP failure would thus seem advantageous, and may be achievable with minimally invasive surfactant therapy (MIST), in which surfactant is administered to a spontaneously breathing infant who then remains on CPAP. A technique of MIST (the "Hobart method") in which the trachea is catheterised using a semi-rigid surfactant instillation catheter, has been shown to be feasible in preterm infants on CPAP, and appears to have the potential to alter respiratory course and outcome. This method of MIST now requires evaluation in randomised controlled trials, with the OPTIMIST-A trial focusing on infants at 25-28 weeks gestation. A paired trial in 29-32 week infants (the OPTIMIST-B trial) is planned but not yet commenced.
PDA TOLERATE
Patent Ductus Arterious, or PDA, is an open blood vessel, very common in babies born early, which may take weeks or months to disappear. A PDA allows more blood to flow to the lungs than would be usual and can make breathing and feeding more difficult. A PDA can be closed by medicines or if this is not possible, by surgery. These treatments have potential side effects and it is not clear that closing the PDA when it first appears provides lasting benefit to the baby.
The purpose of this study is to compare two different approaches to treating the PDA: The first approach uses Early Treatment to close the PDA. Ibuprofen and paracetamol will be the first-line treatment and will be given orally if the infant is tolerating milk feeds but intravenously if not. If these fail to close the duct, intravenous Indomethacin may be administered. The second approach is Conservative Treatment, waiting for the PDA to close on its own. The study will determine which of the two approaches is better.
This study is now complete. The results have been analysed and expected to be published later in 2018.
I2 S2
Thyroid hormones are required for the normal development of the brain and other organs. Babies with low thyroid hormone levels perform less well in tests of brain function later in life. In many premature babies a disorder of hormone production has been found where thyroid hormone levels are low. We need to know more about this condition so that new treatments can be developed for premature babies.
Iodine is required by the body to make thyroid hormones and is found naturally in foodstuffs and milks, including breast milk. It is also added to the intravenous feeding solutions required by infants. The levels of iodine in these milks and solutions may be too low for the needs of premature babies. This study involves giving a small increase in iodine to premature babies to see if this helps them make more thyroid hormones whilst comparing this to babies having the usual solutions and milks.
Forty seven babies from the neonatal unit were successfully recruited to this study. Recruitment has now finished and the results are being analysed.