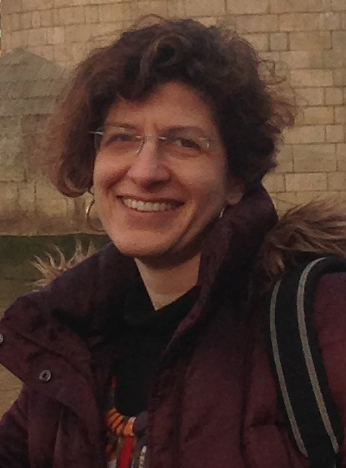 Information Studies, School of Humanities, Rm501 Lev5 George Service House, 11 Univ. Gardns, Glasgow G12 8QJ, & Hunterian Offices, Kelvin Hall, Argyle Street
Dr Maria Economou
Senior Lecturer (Information Studies)
Research interests
Maria returned in 2013 to the University of Glasgow, where she originally started her academic career as Lecturer in New Technologies for the Humanities at HATII, 1997-2000). She has a joint appointment shared between Information Studies (previously known as HATII) and The Hunterian, helping to bring closer the University's Museum and Art Gallery with the teaching and research within the College of Arts and make better use of the collections. She previously worked at the University of the Aegean (as Assistant and Associate Professor in Museology and New Technologies, 2003-13), the University of Manchester (as Lecturer in Art Gallery and Museum Studies, 2000-2003), and the Pitt Rivers Museum of the University of Oxford (as Assistant Curator responsible for Information Technology, 1995-1997).
Her research is closely related to HATII's Cultural Heritage and Digital Humanities research themes, and particularly in Digital Museology. She is interested in the use of all forms of digital technology and new media in the field of cultural heritage and museums. A particular expertise is visitor studies and evaluation research with different groups of users (ranging from schoolchildren using museum mobile apps to visitors to real or virtual exhibitions or users of online catalogues). She is also interested in the effect of ICT on museum staff and the working practices of cultural organisations. Another of her research interests is the documentation and management of cultural collections, the organisation of cultural information, and digitisation practices.
She co-ordinated the Scottish Network for Digital Cultural Resources Evaluation (2015-2016) with funding from the Royal Society of Edinburgh (partners Information Studies & The Hunterian, University of Glasgow; Glasgow Museums; Moving Image Archive of the National Library of Scotland; University of Strathclyde Department of Computer and Information Sciences). She is partner of the €2.6-million EMOTIVE project, 2016-2019 (H2020, Cult-Coop 8 Virtual Museums, Research and Innovation Action) Emotive virtual cultural experiences through personalized storytelling (Co-ordinator: EXUS Software Ltd, UK; Partners: ATHENA Research Centre, Greece; University of York, UK; INRIA Sophia-Antipolis, France; CNR, Italy; DIGINEXT, France; Noho, Ireland). She is partner of the H2020 POEM MCSA European Training Network, coordinated by the University of Hamburg, with two PhD projects on corwdsourcing digital cultural collections through gamification and on analysis of social media use for encouraging engagement with arts and culture in museums.
She has collaborated with several cultural institutions around Europe. She designed the evaluation strategy for Kelvingrove Art Gallery and Museum (2000, funding from Glasgow Museums), advised for the set up the Museum of School Life of the Chania Perfecture in Crete (museological study, education and digital applications for first and second exhibition, 2006 and 2009, funding from Chania Perfecture and Chania Regional Company), designed the multimedia educational games for the Natural History Museum at Axioupolis in Northern Greece (2008, Interreg III), consulted on the creation of a digital audio guide by Museum of Traditional Life of Crete «Lychnostatis» (2008, Friends of the Museum and Information Society EU programe), and curated with a team of Aegean University students she co-ordinated the exhibition "Museums: The World inside" with cartoons by Geir Helgen, in collaboration with ICOM's International Committee for Regional Museums and the Piraeus Bank Cultural Foundation, which was exhibited at the Museum of Olive Oil Production in Lesvos (2013, Pireaeus Bank Cultural Foundation).
She was part of the CHIRON (Cultural Heritage Informatics Research Oriented Network) project (Marie Curie FP6) and received matching funds for her research from the Greek General Secretariat for Research and Technology. She collaborated with the Computer Science Institute, Foundation for Research and Technology in Greece on 'Cultural Documentation Standards and Support Technologies for the Interchange of Digital Cultural Resource and Interoperability of Systems' (2004-5, Information Society EU programme). She was responsible for the evaluation of the UK National Archives Network website (2002, National Council on Archives). She was part of the research team of the study which produced the 'Guide to Good Practice in Digital Representation and Management of Cultural Heritage Material' for the National Initiative for a Networked Cultural Heritage, USA (1999 – 2001, Getty Institute).‌
Grants
5/2018-4/2022 POEM - Participatory Memory Practices. H2020 MCSA ETN. Concepts, strategies, and media infrastructures for envisioning socially inclusive potential futures of European societies through culture. UoG: two PhD projects, a) one on "Crowdsourcing of Digital Cultural Heritage Collections through Gamification", which will use the Kelvin Hall Open Collections as a case study to investigate participatory practices, co-curation and co-creation by diverse users, and b) the second on "Social Media for Encouraging Engagement with Arts and Culture in Museums" in collaboration with Glasgow Museums, which will analyse the discourse and type of engagement that is supported by the museums' social media platforms. POEM is co-ordinated by the University of Hamburg, and includes in the consortium apart from the University of Glasgow's Information Studies, the University of Uppsala, Aarhus University, the Technological University of Cyprus, the Prussian Cultural Heritage Foundation in Berlin, the NGO Ashoka UK and the SME Atomatic, Ltd, as well as a long list of cultural heritage, creative industry and other organisations as partners where the PhD students will undertake placements. Overall budget: €3,431,000 / UoG: €546,000
https://www.poem.uni-hamburg.de/
11/2016-10/2019 EMOTIVE - Εmotive virtual cultural experiences through personalized storytelling. H2020–Social Sciences & Humanities Cult-coop 8 Virtual Museums call. Research and Innovation Action. Proposal ranked 1st of 90 (success rate 4.4%). HATII & Hunterian role: use of Antonine Wall displays as one of the case studies to test project's approach and tools and overseeing evaluation work. Partners: EXUS Software Ltd-SME, UK; ATHENA RC-Research Centre, Greece; University of York, UK; INRIA Sophia-Antipolis-Research Centre, France; CNR-Research Centre, Italy; DIGINEXT-Company, France; Noho-SME, Ireland - Overall budget: €2.6-million / UoG: €241,891
EMOTIVE aims to use emotional storytelling to dramatically change how we experience heritage sites. For heritage professionals, the Emotive application will provide a powerful storytelling engine and a set of rich digital media assets that can be used to create detailed characters and narratives featuring archaeological sites or collections of artefacts. For visitors, Emotive will offer dramatic, emotionally engaging stories that can be experienced while at a cultural site or remotely. Wherever visitors are, they can follow characters, look for clues and explore environments alone or with family and friends. The University of Glasgow team brings to EMOTIVE in-depth understanding of the needs of both cultural heritage professionals, as well as diverse visitor groups and end users. It will contribute numerous research, user-centred design and production, and evaluation activities to the project, taking advantage of the real cultural heritage context of The Hunterian's Antonine Wall display (one of the two UNESCO World Heritage sites used at EMOTIVE case studies) to collect user requirements and evaluate EMOTIVE prototype tools.
2013-today Project investigating the use of the Hunterian's digital resources & Kelvin Hall portal (joint University, Glasgow Museums & Scottish Screen Archive-Nat Libr of Scotland catalogues) £97.000 - Part of £4.57m HLF grant for Kelvin Hall transformation – awarded for the portal development [administered by Glasgow Life – HATII's role: design and evaluation of portal]
The Scottish Network on Digital Cultural Resources Evaluation brings together academics and cultural heritage professionals to investigate the use of digital cultural resources by diverse user groups. Coordinated by Dr Maria Economou, the network examines how digital cultural resources impact learning, research and public engagement within cultural heritage organisations. What is the impact of these resources, and how can this be quantified and recorded in order to help organisations use them to their fullest potential?
The project's main case study is the re-development of the Kelvin Hall in Glasgow, which opened in 2016 and will house the collections of Glasgow Life, The Hunterian of the University of Glasgow and the Moving Image Archive of the National Library of Scotland. The network considered the applicability of digital technologies to the Kelvin Hall project, and also studied the characteristics of Glasgow's wider cultural landscape. By using a variety of methodologies and perspectives drawn from museology, computing science, the digital humanities and the social sciences, the project placed Glasgow's cultural offerings within a wider, international discussion concerning how and why digital cultural resources are used by both cultural heritage organisations and their diverse audiences.
Over the two years of the project, network partners organised a variety of events including four workshops, a knowledge exchange forum for cultural professionals, an international symposium and a public open day for exploring the digital collections at the re-opened Kelvin Hall.
Scottish Network on Digital Cultural Resources Evaluation https://scotdigich.wordpress.com/
Supervision
Maria has supervised many doctoral and postgraduate-level dissertations related to her research. She is especially interested in supervising students in the following areas:
the use of digital technologies in the cultural sector and in museums in particular
visitor studies and evaluation in cultural contexts (including the study of the users' experience of different computer applications and online systems)
museum education and informal learning
participatory practices in museums and heritage
citizen science, crowdsourcing, co-curation, co-creation models
representation of the past (for example, in exhibitions but also computer games for children)
She currently co-supervises:
PhD of Lynn Verschuren on Multisensory Engagement with Medieval Museum Collections: Evaluating the Use of Digital at the Burrell (Applied Research Collaborative Scholarship from Scottish Graduate School for Arts and Humanities) in collaboration with the Burell Collections, Glasgow Museums and the University of Strathclyde, Computer and Information Sciences Department.
PhD of Maria Isabel Hidalgo Urbaneja who is working "Towards a definition of museum art historical narratives in the digital on the social web', both of which started in 2014-15.
PhD of Chris Loughnane who was awarded an AHRC scholarship to work on 'Unveiling the Hybrid Archive: An Investigation into Changing Research Practices and Digital Humanities Scholarship'.
Two Marie Curie POEM PhDs to start in Spring 2018
Alumni (while at UoG): Laura Molloy - MPhil (2017) on digital curation skills in the performing arts (investigation of practitioner awareness and knowledge of digital object management and preservation).
Additional Information
Maria is on the Editorial Advisory Board of Museum Worlds (published by Berghahn Books) and of the online journal Museology (published by the Museology Research Laboratory, Department of Cultural Technology & Communication, Univ. of the Aegean) and MuseumEdu (a publication of the Museum Education and Research Laboratory at the University of Thessaly, Greece)
She was external evaluator of research proposals FP7-ICT-call and reviewer or the CultAR research project (2013-2016) for the European Commission, Directorate General Information Society and Media (2011-14). She was also reviewer of research proposals for the British Academy (2016), the Foundation for Promotion of Science, Cyprus (2011, 2013) and the Swiss Science Foundation (2011). She is a reviewer of papers submitted to the journal Museum Management & Curatorship, Museum & Society, Heritage & Society, International Journal of Digital Libraries, ACM Int. Journal on Computing in Cultural Heritage as well as for book proposals for international publisher Routledge.
She has participated in the organisation of several international conferences.
Vice-Chair UNIVERSEUM Euiropean Academic Heritage Network (since Aug 2017)
Co-ordinator and member of scientific committee:
2015/16 RSE Scottish Network for the Evaluation of Digital Cultural Resources workshops, Glasgow: '

2007 International seminar «The evaluation of ICT applications in cultural heritage», Mytilene, Greece, May 2007
Member of organising and scientific committee:
2005-06 3d International Museology Conference «Audiovisual Media as Cultural Heritage and their use in Museums» (Aegean Univ.) & annual ΑVICOM conference, Mytilene (6/2006)
2003-04 2nd International Museology Conference «Technology in the Service of Cultural Heritage: Management-Education-Communication», (Aegean Univ.) Mytilene (29/6-2/7/04)
1997-01 Digitisation Summer School, (organised by Glasgow University), Houston (6/00 in collaboration with Rice Univ), Sophia (6/99 in collaboration with Bulgarian Academy of Sciences),Glasgow (7/98, 7/99, 7/00, 7/01)
1997-98 Digital Resources for the Humanities (DRH'98), (organised by Glasgow University),Glasgow (5/98).
Member of international scientific committee:
Digital Heritage 2015 (Granada), CAA14 &'02 (Comp. Applications in Archaeology), Crete, VSMM'12, Milan, VSMM'07, Australia, VSMM'05, Belgium,High Tech Heritage: How Are Digital Technologies Changing our Views of the Past?,Univ. of Massach. Amherst Center for Heritage and Society, 2012, Rethinking Technology in Museums 2011 (Ireland), CIDOC'08 (ICOM Inter. Documentation Committee) Athens, DMACH'08 (Digital Media & its Application in Cultural Heritage), Uni of Petra, Jordan, DACH'07 (Digital Applications in Cultural Heritage), Taiwan, VAST 2007, Brighton, 2nd International Scientific Symposium «Oral History, Local Communities & New Technologies» (Lychnostatis Museum), Hersonissos, Crete, 2007, 3d Intern. Μuseology Conference & AVICOM, Mytilene 2006.
Blogs
Economou, M., Young, H., & Pujol Tost, L. 2017 'EMOTIVE Experience Design Workshop – How do museum professionals design new digital experiences for their visitors?' 26 April 2017, http://hunterian.academicblogs.co.uk/emotive-experience-design-workshop-how-do-museum-professionals-design-new-digital-experiences-for-their-visitors/
Economou, M. & Young, H.,2017. 'Showcasing EMOTIVE storytelling about Romans at the Antonine Wall at European Researchers' Night – Explorathon 2017' 10 November 2017, http://emotiveproject.eu/cms/?p=1069
Mentions in the Press
Da Cunha, Raqual 2017. 'Lookout: Digital Storytellers. Six professionals on what it means to tell stories using digital technologies', Spokes, issue 29, (April 2017) the magazine of Ecsite, the European network of science centres and museums http://www.ecsite.eu/activities-and-services/news-and-publications/digital-spokes/issue-29#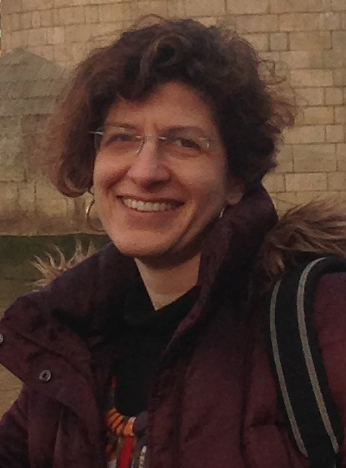 Information Studies, School of Humanities, Rm501 Lev5 George Service House, 11 Univ. Gardns, Glasgow G12 8QJ, & Hunterian Offices, Kelvin Hall, Argyle Street