The Virtual Cradle of Scotland Exhibition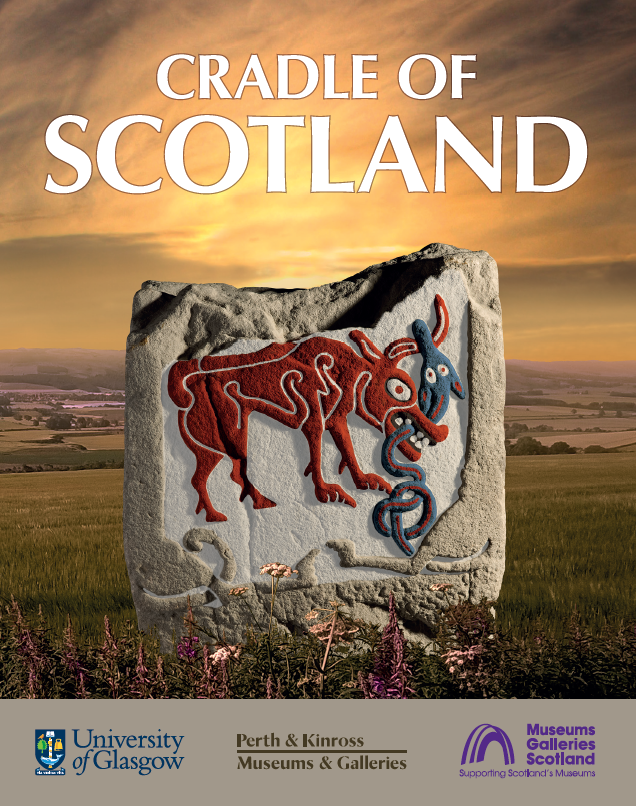 At the 2015 Annual Meeting of the European Association of Archaeologists an exceptional exhibition opened based upon the discoveries of the Strathearn Environs and Royal Forteviot research project.
It was exceptional because it was concerned with the process of archaeological investigation as much as it was about exploring the origins of the Scottish nation and was not particularly focused on the artefacts.
This web-based version of the exhibition which ran at the Hunterian Museum, Glasgow (September 2015 until January 2016) and again in the Perth Museum and Gallery (February – July 2016) retains the organisational structure of the original Hunterian show. The text panels and visual elements remain virtually unchanged, as does the organisation of the display cases. The virtual layout follows that adopted for the temporary exhibition space in the Hunterian Art Gallery, although this is not as clear as the Perth arrangement, the architectural justification for the exhibition structure is revealed. The virtual visitor can choose to follow the original scheme or navigate through the exhibition as any other web site.
The original exhibition was curated by Stephen Driscoll (University of Glasgow) and Mark Hall (Culture Perth and Kinross), with help from Ewan Campbell and Kenneth Brophy. The show was designed by Hunterian staff Stephen Perry and Chris MacLure, with support from Richard West (Lightly West) and Stuart Jeffery (Glasgow School of Art). This virtual exhibition was built by Heather Christie.
Access the Virtual Cradle of Scotland Exhibition here.
Cradle of Scotland Media
Hunterian release: http://www.gla.ac.uk/hunterian/about/news/headline_417644_en.html
Hunterian exhibition: http://www.gla.ac.uk/hunterian/visit/exhibitions/exhibitionarchive/cradleofscotland/
ScARF case study: http://www.scottishheritagehub.com/content/case-study-cradle-scotland-exhibition
Perth Museum release: http://mi-perthshire.com/perth-museum-art-gallery-cradle-of-scotland/
Art Fund release: https://www.artfund.org/what-to-see/exhibitions/2016/02/02/cradle-of-scotland-exhibition
Perth Press and Reader: https://www.pressreader.com/uk/the-courier-advertiser-perth-and-perthshire-edition/20160203/281805692962940