Archaeology Field School
June 18th - July 10th 2016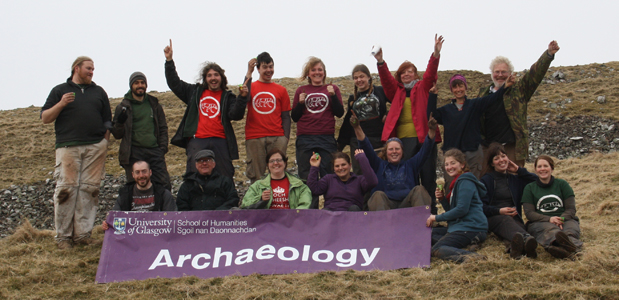 Through the Strathearn Environs and Royal Forteviot (SERF) project the University of Glasgow runs an Archaeology Field School located in the heart of Scotland.
This field school offers high quality training in a range of essential archaeological field techniques (including excavation, topographic survey, landscape recording and artefact handling). Evening lectures and field trips are also part of this learning experience. Since 2007 we have trained over 300 students.
As part of the SERF project this field school provides a unique opportunity to take part in an internationally significant large-scale research project with prehistoric and early medieval dimensions, joining a team of academics, specialists and students from across Scotland and beyond.
For students there are two options for participation.
Non-credited, Cost £1450
Credited, Cost £1700 (includes registration fees). Upon successful completion of this field school will lead to the award of 20 SCOTCAT credits (equal to 10 ECTS credits or 5 US/Canadian credits)
(an optional 4th week, running until July 16th, offering post-excavation in Glasgow is available. Please enquire when applying)
Costs of the field school include travel to and from Glasgow to the field school in Perthshire, on-site tuition, evening meals and accommodation at Perth College.
Please download a 2016 Application Form‌ here and return it via email or by post by the 25th of March, 2016. Email applications to arts-serf@glasgow.ac.uk
If you have any questions please contact Dr Tessa Poller
(*Students from Glasgow University who will be going into Honours Level Archaeology in the 2016/2017 academic year please see Dr Kenny Brophy or Dr Tessa Poller)
‌